The 10 Oldest Freshmen US Representatives in Minnesota History
If Don Shelby ran for the 3rd CD seat and won in 2014 he would be the 4th oldest first-term Minnesota U.S. Representative among the more than 130 to serve the state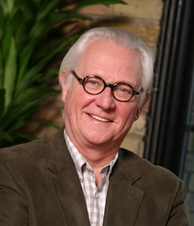 For nearly 24 hours last week the Minnesota political world was buzzing after news reports circulated that former WCCO-TV anchor and current anchor for BringMeTheNews Don Shelby was considering a run for Congress from the state's 3rd Congressional District.
The seat, held by three-term Republican Erik Paulsen, is one of the most politically moderate in the nation, and is a seat the Democratic Party is chomping at the bit to pick up with a strong nominee.
Shelby, who has never held political office and has bristled at being labeled a Democrat, cooled these 2014 campaign rumors on Friday when he told the Star Tribune he would make a "terrible Congressman" because he is not a partisan and his politics are a "little goofy."
Smart Politics recently released a report on Minnesota's aging U.S. House delegation, with its eight members in the 113th Congress the second oldest delegation in the history of the state.
Subtracting Erik Paulsen and adding Don Shelby to the state's delegation for the 114th Congress would assuredly break that mark.
In fact, if Shelby did opt to run for Paulsen's seat and win, he would be one of the oldest first-term Minnesotans ever elected to the House.
Smart Politics tabulated the age at which each of the 134 Minnesota U.S. Representatives in state history first entered office and found that only three of them were older than Don Shelby would be in January 2015.
The average age of the 134 men and women elected to the U.S. House from Minnesota has been 44 years old on their first day in office.
Only seven of these members of Congress entered the House of Representatives at 60 years of age or older (5.2 percent) and just 33 were at least 50 years old (24.6 percent).
Shelby, born May 27, 1947, would be 67 years, 7 months, and 7 days if he (hypothetically) defeated Paulsen and took the oath of office on January 3, 2015.
Only three other Minnesotans have been older in their first term:
DFLer William Gallagher was the oldest in the history of the Gopher State at 69 years, 7 months, 21 days.
Gallagher, born on May 13, 1875, was a street sweeper for Hennepin County and the City of Minneapolis for 23 years until he retired in 1942.
That year he ran as a Democrat in the 3rd CD and placed a distant third with 18.1 percent of the vote behind Republican Richard Gale and Farmer-Laborite Charles Munn.
However, Gallagher was successful on his second go-around in 1944 after the DFL merger when he upset Gale by 1.8 points.
Gallagher again won his party's nomination in 1946, but served less than one full term upon dying in office in August 1946.
Less than a half year younger was Farmer-Laborite Richard Buckler who served four terms in the 9th CD starting with his victory in the Election of 1934.
Buckler, a state senator, was born on October 27, 1865, and was 69 years, 2 months, and 7 days old on his first day in Congress.
Buckler retired after his fourth term in January 1943 at the age of 77.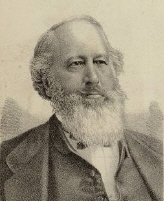 The third oldest Minnesotan to enter the U.S. House was Democrat Edmund Rice, born on February 14, 1819.
Rice, a former railroad man, state representative, and state senator, was in his second stint as Mayor of St. Paul when he ousted Republican incumbent John Gilfillan in the state's 4th CD race of 1886 at the age of 68 years and 18 days.
Rice lost his reelection bid in 1888 and died four months after leaving Congress.
In fact, four of the Top 5 oldest first-term Minnesota U.S. House members lasted no more than one term in Congress.
Democrat Einar Hoidale (#4, 62 years, 6 months, 15 days) and Farmer-Laborite Magnus Johnson (#5, 61 years, 5 months, 13 days) each won one of the state's nine at-large House races during the Election of 1932.
Hoidale then ran for the Senate and lost in 1934 while Johnson was defeated by Republican Harold Knutson in his bid for a term from the 6th CD and both men were out of Congress by January 1935.
Rounding out the Top 10 oldest Minnesotans to win their first term to the U.S. House are DFLer Roy Wier (60 years, 10 months, 9 days), Republican Andrew Kiefer (60 years, 9 months, 7 days), Republican John Zwach (59 years 10 months, 26 days), Republican Loren Fletcher (59 years, 10 months, 22 days), and Democrat Thomas Wilson (59 years 9 months, 16 days).
Wier was the last 60+ year-old Minnesotan elected to his first term in the House – 65 years ago in 1948.
The Top 10 Oldest First-Term Minnesota U.S. Representatives
U.S. Rep.

Party

Born

Entered Congress

Age

William Gallagher

DFL

May 13, 1875

1945

69 yrs, 7 months, 21 days

Richard Buckler

Farmer-Labor

October 27, 1865

1935

69 yrs, 2 months, 7 days

Edmund Rice

Democrat

February 14, 1819

1887

68 yrs, 0 months, 18 days

Einar Hoidale

Democrat

August 17, 1870

1933

62 yrs, 6 months, 15 days

Magnus Johnson

Farmer-Labor

September 19, 1871

1933

61 yrs, 5 months, 13 days

Roy Wier

DFL

February 25, 1888

1949

60 yrs, 10 months, 9 days

Andrew Kiefer

Republican

May 25, 1832

1893

60 yrs, 9 months, 7 days

John Zwach

Republican

February 8, 1907

1966

59 yrs, 10 months, 26 days

Loren Fletcher

Republican

April 10, 1833

1893

59 yrs, 10 months, 22 days

Thomas Wilson

Democrat

May 16, 1827

1887

59 yrs, 9 months, 16 days
Table compiled by Smart Politics.
Follow Smart Politics on Twitter.