Labrador Shies Away from Otter Gubernatorial Primary Challenge
Only four of 30 incumbent governors from the Gem State have lost their nomination bids in state history, with just two in the last 100+ years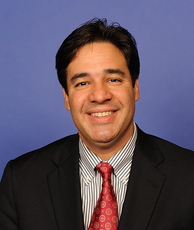 In what may be the political tease of the week, two-term Republican Idaho U.S. Representative Raúl Labrador announced Wednesday afternoon that he would not challenge incumbent GOP Governor Butch Otter in the November 2014 election after more than a half-year of speculation and buzz that he may do so.
Otter, who is seeking to join Ben Ross (1930, 1932, 1934), Robert Smylie (1954, 1958, 1962), and Cecil Andrus (1970, 1974, 1986, 1990) as the only Idaho governors elected at least three times into office, is considered to have a safe seat, and it's not clear how much of a threat he would have faced if Labrador had run against him.
Smart Politics surveyed the state's election data and found that incumbent governors from both parties in Idaho have won renomination bids in 26 out of 30 attempts, or 87 percent of the time, dating back to statehood.
Only two governors from the Gem State seeking reelection since 1904 have failed to get back on the general election ballot: Democrat Barzilla Clark in 1938 and, more famously, Republican Robert Smylie in 1966.
Clark was in his first two-year term as governor when he lost his party's nomination to Ben Ross.
Ross had served three terms from 1931 to 1937 and decided to launch a U.S. Senate bid instead during the Election of 1936.
Ross lost that race as well as the 1938 gubernatorial election to Republican C.A. Bottolfsen.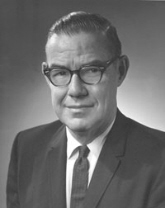 Meanwhile, Smylie, one of just 25 governors to lose a renomination bid since the mid-1940s, was seeking a fourth four-year term when he was trounced by 22 points in the 1966 GOP primary by the more conservative State Senator Don Samuelson.
The two other Idaho governors who lost their party's nomination were Republicans Norman Willey in 1892 and John Morrison in 1904.
Willey had not been elected governor but ascended into the position from lieutenant governor after the state's first Governor George Shoup was elected to the U.S. Senate in 1890.
The GOP chose former U.S. Senator William McConnell as their nominee over Willey in the subsequent cycle.
John Morrison had served only one two-year term when Republicans opted for Frank Gooding as their nominee in 1904.
Both McConnell and Gooding would serve two terms after knocking their fellow GOPers off the ballot.
Overall, just 19 of the 30 gubernatorial incumbents in state history who ran for reelection were victorious, or 63 percent.
Another 13 incumbents opted not to run for another term and two governors were term-limited (Republicans C.A. Robins and Len Jordan in 1950 and 1954 respectively, during a brief period in state history in which "self-succession" was not allowed).
Republican gubernatorial incumbents have had a particularly spotty record in winning reelection, with 10 victories against seven defeats (58.8 percent) and eight not seeking reelection.
Democratic governors have fared slightly better, winning nine of 13 reelection attempts (69 percent) with five not running for reelection.
Although Labrador may not challenge Otter, history suggests Idaho's governor will face at least one opponent in the GOP primary.
Over the last 15 cycles dating back to 1954 just three Republican gubernatorial candidates have run unopposed for their party's nomination: Robert Smylie in 1958, Jack Murphy in 1974, and David LeRoy in 1986.
As for Labrador, the Tea Partier left the door open a crack for a future gubernatorial run, issuing a qualified statement that he has "no plans at this time" to do so.
Follow Smart Politics on Twitter.