Unusual Exits: 13 Members of Congress Who Drowned
Two congressmen drowned while in office; one former U.S. Representative drowned on the Titanic and another on Independence Day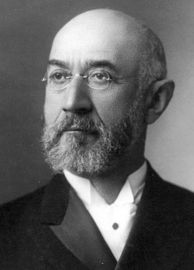 This is the third in a series of reports on unusual deaths that have befallen members of Congress. (Part One detailed the nearly two-dozen U.S. Senators and Representatives who were killed on or by railroads while Part Two discussed the six members of Congress killed by accidental gunshots).
According to the Center for Disease Control and Prevention, drowning remains a "leading cause of unintentional injury death worldwide," with a death rate of 1.29 per 100,000 annually in the United States (2005-2009).
And while it has been over 80 years since the last sitting or former member of Congress met his fate via such a tragedy, death by drowning was not always an uncommon end for D.C. legislators – occurring approximately once per decade from the 1800s to the 1920s.
Overall, at least 13 congressmen have died from drowning in U.S. history including two who were in office at the time of their death.
One-term Virginia Jacksonian Charles Johnston had served in the House only 15 months representing the state's 22nd Congressional District when he drowned in June 1832.
Johnston drowned after an accident at the docks near Alexandria, Virginia at the age of only 37.
Some 47 years later, Johnston's brother Joseph – a former Confederate General – would win election to the House in 1879 and serve one term.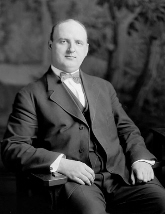 On January 2, 1913, one-term Michigan Republican William Wedemeyer from the state's 2nd Congressional District drowned in the harbor of Colon, Panama.
A few months prior to his death in the Canal Zone, Wedemeyer lost his reelection bid – by just 111 votes to Democrat Samuel Beakes in a competitive three-way race with Progressive Hubert Probert in 1912.
When news of Wedemeyer's drowning was received in D.C., senior Michigan delegation member Republican Edward Hamilton addressed the chamber on January 3rd:
Mr. Speaker, information has just been received, through the War Department, of the death of Hon. William W. Wedemeyer by drowning. Mr. Wedemeyer was returning from the Canal Zone. Some time later I shall ask the House to set a time for paying tribute to the life, character, and public services of the deceased.
Memorial addresses were later delivered by eight Republicans (Francis Dodds (MI), Frank Willis (OH), Henry McMorran (MI), Edward Hamilton (MI), Charles Sloan (NE), John Smith (MI), William Ainey (PA), Samuel Smith (MI)), four Democrats (Martin Foster (IL), Winfield Hammond (MN), Edwin Sweet (MI), William Sharp (OH)), and one former U.S. Representative – Democrat John Lentz of Ohio.
The remains of Wedemeyer, who was 39 years old, were never recovered.
In addition to Johnston mentioned above, three other Virginia U.S. Representatives drowned during the 19th Century:
· Three-term Democrat Linn Banks (1838-1841) died 38 days after leaving office after losing a contested election in the 13th Congressional District to Democrat William Smith. Banks drowned at the age of 57 while attempting to cross the Conway River near Wolftown, Virginia in January 1842.
· Two-term Democrat William Terry (1871-1873; 1875-1877) drowned in his attempt to cross Reed Creek near Wytheville in his home state in September 1888. Terry, who represented the state's 8th CD, was 64 years old.
· Three-term Republican James Platt (1870-1875) moved out west more than a decade after leaving Congress and resided in Denver to engage in various pursuits including mining. In August 1894, at the age of 57, Platt drowned in Green Lake near Georgetown in the Rocky Mountain State.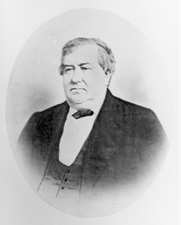 Taking a different turn, one member of Congress drowned as a means to commit suicide.
Preston King served four terms in the U.S. House as a Democrat (1843-1847) and Free Soiler (1849-1853) before his election to the Senate as a Republican (1857-1863).
Two years after leaving Capitol Hill, on November 12, 1865, King tied bags of lead to his hefty body (reported to be 250 pounds on a 5′ 6″ frame) and jumped from a ferryboat in New York Harbor.
According to an account in the New York Times on November 18, 1865:
A young man who was seated near the door of the cabin of the ferry-boat when Mr. King sprang overboard, observed him standing near the chains and looking into the water. Shortly afterward a hat rolled toward the cabin, and the children who saw Mr. King jump overboard gave the alarm. The young man called to the engineer, and walking to the stern of the boat saw a pair of legs protruding above the water, which immediately sank. Due to the weights King tied on his body, the finding and recovery of his corpse proved difficult in the harbor.
Four days after his suicide, a $500 reward was offered for the recovery of the body, as published in the New York Times on November 16th:
NOTICE — FIVE HUNDRED DOLLARS REWARD. — A reward of five hundred dollars will be paid for the recovery of the body of the Hon. PRESTON KING, late Collector of this port. He is supposed to have been drowned from the ferry-boat Paterson, bound from the foot of Christopher-street to Hoboken, on the morning of the 18th instant.

Any information which may be obtained in relation to the remains of Mr. KING may be communicated to the Surveyor of the Port, at the United States Barge office, or Custom-house.

C.P. CLINCH, S.D. Collector.
M.F. ODELL, Naval Officer.
ABRAM WAKEMAN, Surveyor.

The Surveyor of the Port is dredging the Hudson River for the body, but it is not expected it will be found opposite Christopher-street, where Mr. King jumped from the ferry-boat.
King was 59 years old.
Perhaps the most well-known congressman to die by drowning is Isidor Straus (pictured at top).
Straus served slightly more than a year in the U.S. House from 1894 to 1895 from New York's 15th Congressional District.
Shortly after leaving Congress, Straus and his brother acquired full ownership of R.H. Macy and Company (the Straus brothers had worked with Macy since the 1870s and acquired partial ownership in the late 1880s).
Straus and his wife, Ida, were returning from vacation in Europe in April 1912 when they took passage on the Titanic.
Straus' wife refused her position on a lifeboat and stayed by her husband's side instead.
The love story of the famous couple has been portrayed in multiple films. Their son, Jesse, was appointed U.S. Ambassador to France by Franklin Roosevelt.
Straus was 67 years old when he drowned.
The first member of Congress to die by drowning was Thomas Sandford of Kentucky.
Sandford served two terms as a Jeffersonian Republican from Kentucky's 4th CD from 1803 to 1807.
One year after leaving Congress in December 1808, Sandford drowned in the Ohio River near Covington, Kentucky at the age of 46.
Another Representative to drown in the Ohio River shortly after leaving office was Massachusetts Federalist James Carr.
After serving one term from the 17th CD (in what is now Maine) from 1815 to 1817, Carr drowned a year later in the Ohio River in August 1818 at the age of 40.
Other representatives to die by drowning are:
· Four-term Congressman James Hamilton of South Carolina (1822-1829) drowned 28 years after leaving office in November 1857 while traveling from New Orleans to Galveston, Texas. Hamilton was also a former governor of the Palmetto State (1830-1832) and lived the longest among the 13 congressmen who drowned at the age of 71.
· Two-term Democrat William Avery of Tennessee (1857-1861) became a lieutenant colonel in the Confederate Army and drowned in 1880 near his Memphis home across the border in Ten Mile Bayou, Crittenden County, Arkansas. Avery was 60 years old.
· One-term Republican Stephen Coburn of Maine (1861) served only two months in Congress from the 5th CD. He later became the postmaster of Skowhegan in the Pine Tree State but drowned in that town's Kennebec River on Independence Day, 1882 at the age of 64.
The last member of Congress to die by drowning was three-term Republican Charles Law of New York (1905-1911).
Law drowned while swimming at his summer home in September 1929 in Kattskill Bay, near Lake George, New York.
Law was 57 years old.
Additional members of Congress have died in or around water, although it is not clear drowning was the ultimate cause of death.
For example, some died due to explosions and fires on steamships and other vessels (e.g. Wisconsin U.S. Rep. John Macy on the Niagara, Virginia U.S. Rep. John Pegram, Massachusetts U.S. Rep. Stephen Phillips on the Montreal), but their remains were never recovered.
The body of former six-term Maryland Democratic U.S. Representative Vincent Palmisano (1927-1939) – the first Italian-born member of Congress – was found in Baltimore Harbor nearly two months after he disappeared in January 1953.
Follow Smart Politics on Twitter.