Iowans Look to Split Vote Again in High Profile 2014 Contests
Hawkeye State voters have split their vote in gubernatorial and U.S. Senate races more than half the time since 1938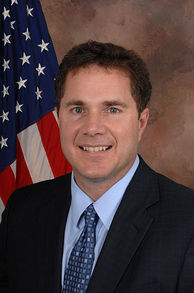 With 427 days until Election Day, Iowa voters currently seem poised to stay with the status quo in the state's high profile electoral races.
Although partisan turnover is expected in several state legislative races, Democrats are confident that U.S. Representative Bruce Braley can hold five-term Democrat Tom Harkin's U.S. Senate seat while Republican governor Terry Branstad is favored to win his sixth nonconsecutive term and add to his longest-serving gubernatorial streak in the nation's history.
(Each of the state's four U.S. House seats are expected to hold partisan serve in 2014 as well).
Iowa – considered a battleground state in recent electoral cycles in presidential politics – has not been a stranger to electing one party to the governor's office and sending another to the nation's upper legislative chamber in the same cycle.
Although it hasn't always been that way.
The first nine times in which Iowa residents were able to vote in both gubernatorial and U.S. Senate races in the same cycle each saw straight-ticket voting in these two statewide races.
Republicans captured the races for governor and U.S. Senate in 1914, 1918, 1920, 1922, 1924, 1926 (in two Senate races), and 1930 while Democrats won both offices in 1932 and 1936 (in two Senate races).
Beginning with the 1938 cycle, however, Iowans would split their vote in gubernatorial and U.S. Senate races in 10 of the next 19 cycles.
Voters have opted for a Republican governor and Democratic U.S. Senator in six of these cycles:
· 1938: Republican George Wilson won a rematch against Democratic Governor Nelson Kraschel by 7.0 points while Democrat Guy Gillette would narrowly win reelection to a second term by just 0.3 points over former Senator Lester Dickinson.
· 1948: William Beardsley won an open seat race for the GOP's sixth consecutive gubernatorial win while Democrat Guy Gillette returned to the Senate for a third interrupted term by knocking out Republican George Wilson by 16 points. Gillette had lost his reelection bid in 1944.
· 1968: Robert Ray won his first of five terms as governor while sitting Democratic Governor Harold Hughes opted to run for the Senate instead – narrowly winning an open seat race by 0.5 points over Harold Stanley.
· 1972: Ray cruised to a third term victory by 18 points when Democrat Dick Clark ousted sitting two-term Republican Senator Jack Miller by 11 points.
· 1974: Ray won his fourth term by 17 points as Democrat John Culver eked out a 0.7-point win over Harold Stanley.
· 1990: Terry Branstad easily won his third term by 21 points as Democrat Tom Harkin won his second term in the Senate by 9 points.
Iowans have also elected a Democratic governor and a Republican to the U.S. Senate four times in the same cycle:
· 1956: Democrat Herschel Loveless broke a streak of 10 consecutive GOP gubernatorial wins with a 2-point victory over one-term incumbent Leo Hoegh. Republican Bourke Hickenlooper won his third term in the U.S. Senate by 7 points – one of three single-digit victories he notched during his tenure.
· 1962: Democrat Harold Hughes won the governor's mansion for the Democrats by 5 points while Hickenlooper won his fourth and final U.S. Senate election by 6 points.
· 1966: Hughes was able to claim his third and final term by 11 points in a GOP tsunami election cycle as Jack Miller easily held Iowa's open GOP U.S. Senate seat by 23 points.
· 1998: After Branstad opted not to run for a fifth term, Democrat Tom Vilsack won the open gubernatorial race as Chuck Grassley cruised to a 38-point win en route to a fourth term in D.C.
The average spread between the Democratic and Republican victories for these offices across the 10 races in which Iowans' partisan preferences split was 19.1 points.
During the last 75 years, the Iowa Republican Party was victorious in both gubernatorial and U.S. Senate races in 1942, 1944, 1950, 1954, 1960, 1978, 1986, and 2010 while Democrats won both contests in 2002.
Follow Smart Politics on Twitter.