7 Gubernatorial Election Double-Takes
The Idaho GOP didn't give us Labrador vs. Otter in 2014, so Smart Politics takes a look back at some eyebrow raising surname matchups in gubernatorial electoral history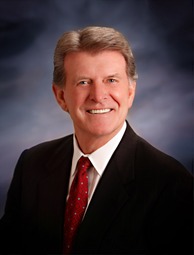 Last month, Idaho U.S. Representative Raul Labrador opted not to challenge Governor Butch Otter in the GOP primary – denying political reporters, humorists, and the Twittersphere the opportunity to cover what would have been one of the classic surname matchups in gubernatorial electoral history.
But while there will be no Labrador vs. Otter intraparty battle in 2014, there have been several gubernatorial general election contests over the last few centuries that may have inspired double-takes when voters filled out their ballots on Election Day.
Below is a sampling…
Not a close shave: Beardsley vs. Gillette (Iowa, 1950)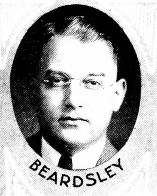 In 1950, one-term Republican incumbent Governor William Beardsley faced a reelection match against former State Senator Lester Gillette.
Iowans opted for Beardsley – and it wasn't a close shave – beating the Democrat Gillette by 18.6 points.
As for Gillette, the best the man could get was 40.5 percent.
Governor Beardsley would go on to win a third term in 1952 but was killed in a car crash in November 1954 with just a few weeks remaining in office.
Two things that go well together: Power vs. Toole (Montana, 1889)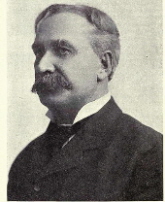 Lumber is one of the major industries in the Treasure State, but in the late 1800s there were no power tools to get the job done.
However, in Montana's first ever gubernatorial election in 1889, Thomas Power squared off against Joseph Toole in what remains the second closest contest for the office in state history.
Toole was a former two-term delegate in the U.S. House, serving from 1885 to 1889, when he defeated Power by just 1.9 points.
Only 2012's election between Democrat Steve Bullock and Republican Rick Hill was closer at 1.6 points (1952's race – between GOPer John Aronson aand Democrat John Bonner – was also decided by 1.9 points).
Toole would later win two more gubernatorial elections – in 1900 and 1904.
Power, meanwhile, landed on his feet and was elected to the U.S. Senate, where he served from 1890 to 1895.
What size governor would you like? Fuller vs. Smalley (Vermont, 1892)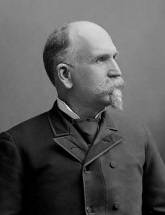 In 1892, Vermont's gubernatorial race was between Republican Levi Fuller and Democrat Bradley Smalley.
Democrats had lost 27 consecutive races for governor in the Green Mountain State heading into the open seat 1892 cycle.
At that time, governors were term-limited after just one two-year term.
Fuller, who worked in banking, had previously served as a State Senator and Vermont's Lieutenant Governor in the 1880s while Bradley was a World's Fair commissioner.
In the end, Smalley came up short once again for the Democrats.
The party lost for the 28th consecutive race with Fuller more than doubling up on Smalley's vote and winning by 32.9 points.
And how would you like that served? Mayo vs. French Graham (Vermont, 1916)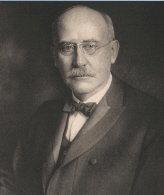 Staying in Vermont – but fast forwarding 24 years…
By 1916, Democrats still hadn't won a gubernatorial race in 39 contests (and wouldn't claim victory until 1962).
This time the party ran William Mayo against Republican Horace French Graham.
Graham, a former state legislator, had served seven terms as Vermont's Auditor since 1903.
Mayo was a former legislator as well who had previously failed in a bid for Secretary of State.
The 1916 race, however, proved to be flavorless.
Vermont once again had no taste for Mayo, with the Democrat losing to Graham by 45.2 points.
Mayo lost in a second attempt at the governor's office in 1918 as well as a U.S. Senate campaign in 1922.
Meanwhile, Graham's tenure was marred by a guilty conviction of accounting practice irregularities during his 14 years as auditor, although he was pardoned by his successor, Republican Percival Clement.
Same name game I: Brown vs. Brown (Tennessee, 1847)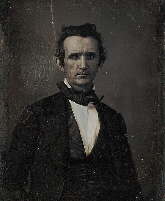 In 1847, Tennessee voters had a choice between former Congressman and one-term Democratic incumbent Governor Aaron Brown and former Whig State Representative Neill Brown.
Neill Brown had previously challenged incumbent Aaron Brown in Tennessee's 6th Congressional District race of 1843, but was defeated by 5.5 points.
In 1847's gubernatorial race, however, Neill defeated Aaron by 1,368 votes (1.1 points) en route to a two-year term.
(Neill Brown would lose his 1849 reelection bid but would later become U.S. Minister to Russia and Speaker of the Tennessee House).
Same name game II: Jackson vs. Jackson (Missouri, 1860)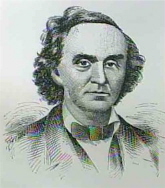 In Missouri's 1860 gubernatorial election, former Democratic Governor Hancock Jackson ran in a four-candidate race that included Democrat Claireborne Jackson.
Hancock Jackson was Missouri's Lieutenant Governor in 1857 when Governor Trusten Polk resigned, thus making Jackson acting Governor of the Show-Me State.
After a special election later that year won by Robert Stewart, Hancock sought but failed to receive his party's nomination in the 1860 cycle.
That nomination went to Claireborne Jackson who won the contest with a plurality of the vote – defeating Constitutional Union candidate Sample Orr, Hancock Jackson on the Breckinridge Democratic ticket, and Republican Attorney General James Gardenhire.
Claireborne Jackson, a sympathizer of the Confederacy, would only serve for half a year in office before the legislature voted against secession, declared the governor's seat vacant, and removed Jackson from office.
Jackson would enlist in the Confederate Army and die in 1862.
Same name game III or, Brother vs. Brother: Taylor vs. Taylor (Tennessee, 1886)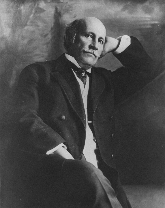 Returning to Tennessee, the Volunteer State's 1886 gubernatorial contest was an open seat race between Democrat Robert Taylor and Republican Alfred Taylor.
And, yes, they were brothers.
Robert Taylor had previously served one term in the U.S. House, winning the 1st CD Election of 1878, but lost his reelection bid in 1880 and a subsequent run in 1882.
Robert and Alfred received the gubernatorial nominations of the Democratic and Republican parties respectively in 1886 – though they did not campaign acrimoniously against one another.
Robert Taylor, the younger brother, ended up winning by seven points and was reelected in 1888 and then again in 1896.
Ten years later he was elected to the U.S. Senate where he died in office in 1912.
Alfred Taylor went on to win his brother's old 1st CD seat in Congress – winning the Elections of 1888, 1890, and 1892.
The elder Taylor also won the state's gubernatorial election of 1920 – some 34 years after his brother vs. brother matchup.
Alfred Taylor defeated Democratic incumbent governor Albert Roberts that cycle and was the last GOPer to win the seat for half a century until Winfield Dunn was victorious in 1970.
Honorable mentions:
Textile fibers alert: Lamm vs. Fuhr (Colorado, 1982)
How do you gather your food? Hunt vs. Gardner (North Carolina, 1992)
At the Tower of London: English vs. Jewell (Connecticut, 1868, 1869, 1870, 1871)
Follow Smart Politics on Twitter.