64 Percent of 9/11 Legislators Are Out of Congress
Only 36 percent of the 531 U.S. Senators and U.S. Representatives in office on September 11, 2001 are still in Congress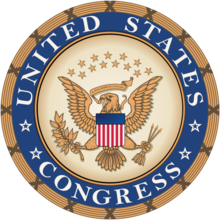 Perhaps because the policy effects of the 9/11 terrorist attacks are still ever-present, it may not seem like 12 years have already passed.
But 12 years can be more than a lifetime in politics.
A look back at the membership of the U.S. Congress on September 11, 2001 versus today reveals the significant turnover that has taken place in each chamber over the last six cycles due to retirement, resignation, death, or defeat at the ballot box.
And Republicans have seen the greatest turnover.
Twelve years ago to the day, there were 100 U.S. Senators and 431 U.S. Representatives serving in Congress, with vacancies in Arkansas' 3rd Congressional District, Florida's 1st CD, Massachusetts' 9th CD, and South Carolina's 2nd CD.
A total of 194 of these 531 individuals are still serving in Congress, or 36 percent.
That number includes 34 of the 100 Senators, 140 of the 431 U.S. Representatives, plus another 20 former U.S. House members who are currently serving in the Senate.
A much higher percentage of Democrats remain in office between the two chambers, with 112 of the 260 members of Congress still serving today, or 43 percent.
That compares to just 81 of 268 Republicans, or 30 percent.
On the Senate side, 20 of the 50 Democratic members in office on 9/11 still hold their seat today (40 percent).
Republicans, meanwhile, field only 14 of the 49 Senators who were in office at that time (28 percent).
(The chamber's one independent, Jim Jeffords of Vermont, left office in 2007).
In the House, Republicans held a 219 to 210 advantage on 9/11, with one additional independent joining each caucus.
Today only 55 of the 219 GOPers in office a dozen years ago are still serving in the House, or 25 percent, with 12 more now serving in the Senate.
As for the Democrats, 84 of their 210 U.S. House members in office on 9/11 remain serving in the chamber today, or 40 percent, with seven others getting promotions to the upper chamber.
(An additional Democratic caucus member, Texas' Ralph Hall, switched his party affiliation to the Republican Party in 2004).
Current Members of U.S. Senate and U.S. House Who Served in Congress on 9/11
House

9/11/01

9/11/13

Percent

GOP

219

55

25.1

DEM

210

85*

40.5

IND

2

0

0.0

Total

431

140

32.5

Senate

9/11/01

9/11/13

Percent

GOP

49

14

28.6

DEM

50

20

40.0

IND

1

0

0.0

Total

100

34

34.0

Combined**

9/11/01

9/11/13

Percent

GOP

268

81

30.2

DEM

260

112

43.1

IND

3

1

33.3

Total

531

194

36.5
* Includes Texas' Ralph Hall who switched to the Republican Party in 2004. ** Includes 20 U.S. Representatives on 9/11/01 (12 Republicans, seven Democrats, one independent) who now serve in the U.S. Senate. Data compiled by Smart Politics.
While 34 U.S. Senators in office on 9/11 are still serving in the chamber today, just five states currently retain both members of its 2001 delegation:
· Alabama: Republicans Richard Shelby and Jeff Sessions
· California: Democrats Dianne Feinstein and Barbara Boxer
· Iowa: Republican Chuck Grassley and Democrat Tom Harkin
· Michigan: Democrats Carl Levin and Debbie Stabenow
· Washington: Democrats Patty Murray and Maria Cantwell
Twenty-one states, meanwhile, are represented by entirely new Senate delegation members as compared to 12 years ago: Alaska, Arkansas, Colorado, Connecticut, Hawaii, Indiana, Massachusetts, Minnesota, Missouri, Nebraska, New Hampshire, New Jersey, New Mexico, North Carolina, North Dakota, Ohio, Pennsylvania, South Carolina, Tennessee, Virginia, and Wisconsin.
On the House side, a total of eight states still have at least half of their 9/11 U.S. House delegation still serving in the chamber.
Alaska, with its long-serving Republican at-large Representative Don Young leads the way at 100 percent, followed by West Virginia (2 of 3, 67 percent), Oregon (3 of 5, 60 percent), Virginia (6 of 11, 55 percent), New Jersey (7 of 12, 54 percent), Idaho (1 of 2, 50 percent), Rhode Island (1 of 2, 50 percent), and Wisconsin (4 of 8, 50 percent).
Fourteen states are not represented by any of the 33 collective U.S. Representatives in the lower legislative chamber who were serving in that capacity on 9/11: Arkansas, Delaware, Hawaii, Kansas, Louisiana, Maine, Montana, Nevada, New Hampshire, New Mexico, North Dakota, South Dakota, Vermont, and Wyoming.
Another 20 members of Congress were members of the U.S. House on 9/11 and are now serving in the Senate:
· 12 Republicans: Jeff Flake (AZ), Saxby Chambliss (GA), Mark Kirk (IL), Jerry Moran (KS), David Vitter (LA), Roy Blunt (MO), Roger Wicker (MS), Richard Burr (NC), Rob Portman (OH), Pat Toomey (PA), Lindsey Graham (SC), and John Thune (SD).
· Seven Democrats: Mark Udall (CO), Ed Markey (MA), Ben Cardin (MD), Bob Menendez (NJ), Tom Udall (NM), Sherrod Brown (OH), and Tammy Baldwin (WI).
· One independent: Bernie Sanders (VT).
It should be noted that not all of these 194 members of Congress served without interruption during this 12-year span.
For example, the congressional service of South Dakota Republican John Thune ended as a U.S. Representative in January 2003 when he failed to defeat Tim Johnson and win his Senate seat. Thune would be back in January 2005, however, after beating Tom Daschle two years later.
Rob Portman, meanwhile, had more than a five and a half year gap between the end of his U.S. House service (April 2005) and the start of his Senate tenure (January 2011).
Of the 531 U.S. Senators and Representatives in office on 9/11, a total of 28 are now deceased:
· 10 Senators: Republicans Strom Thurmond (SC, 2003), Jesse Helms (NC, 2008), Ted Stevens (AK, 2010), and Craig Thomas (ID, 2007), Democrats Paul Wellstone (MN, 2002), Ted Kennedy (MA, 2009), Robert Byrd (WV, 2010), Dan Inouye (HI, 2012), and Frank Lautenberg (NJ, 2013), and Republican turned Democrat Arlen Specter (PA, 2012).
· 18 Representatives: Republicans Joseph Skeen (NM, 2003), Robert Stump (AZ, 2003), Henry Hyde (IL, 2007), Paul Gillmor (OH, 2007), Jennifer Dunn (WA, 2007), Charles Norwood (GA, 2007), Jo Ann Davis (VA, 2007), and Steve Horn (CA, 2011) and Democrats Patsy Mink (HI, 2002), Robert Matsui (CA, 2005), Julia May Carson (IN, 2007), Juanita Millender-McDonald (CA, 2007), Tom Lantos (CA, 2008), Stephanie Tubbs Jones (OH, 2008), John Murtha (PA, 2010), Karen McCarthy (MO, 2010), Frank Mascara (PA, 2011), and Donald Payne (NJ, 2012).
Follow Smart Politics on Twitter.