Will Oregon's 2014 Gubernatorial Race Be a Snoozer?
On the heels of the state's most competitive race for governor in more than a half-century, there is little buzz so far about Oregon's 2014 contest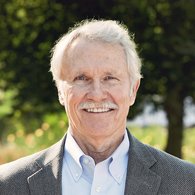 Although Oregon Democratic Governor John Kitzhaber has not yet announced his reelection plans, the buzz coming out of Salem is that the race is his to lose in November 2014.
Republicans have put forth two candidates thus far – State Representative Dennis Richardson and businessman Jon Justesen – but the sense that the state is headed for a snoozer next year reflects just how quickly things can change in politics.
True, Kitzhaber currently boasts healthy job approval numbers and is well-liked in the Beaver State.
Now in his third nonconsecutive term, Kitzhaber passed Republicans Mike Huckabee of Arkansas and John Love of Colorado this summer to climb into 50th place for all-time gubernatorial service at 3,902 days through Wednesday, September 11th.
By the end of his term in January 2015, the Oregon governor will reach 40th place – passing the likes of California's Earl Warren (#49), Vermont's Howard Dean (#45), and Arkansas' Bill Clinton (#40).
(California Governor Jerry Brown is currently tied with Kitzhaber in days served as governor).
Despite the governor's healthy numbers, he still hasn't announced whether or not he will run for a fourth term and the Republican Party is coming off a loss that was the narrowest in Oregon in nearly 60 years at 1.5 points.
Of course, there is the ever-looming fact that Oregon boasts the second longest Democratic gubernatorial victory streak in the nation at seven consecutive cycles – behind only neighboring Washington at eight.
Oregon hasn't elected a Republican governor since Victor Atiyeh in 1982 while Washington has failed to do so since John Spellman in 1980.
However, despite this streak of Democratic domination, Oregon has offered plenty of competitive gubernatorial races over the last three decades.
For example, during the seven-cycle victory streak, Oregon Democrats have reached the 52 percent mark in just one gubernatorial race: in 1998, Kitzhaber won his second term by 34.4 points, landing 64.4 percent of the vote and more than doubling the votes received by his GOP challenger Bill Sizemore.
Across the other six cycles, Democratic candidates have averaged just 49.6 percent of the vote – winning by an average margin of just 5.1 points:
· Neil Goldschmidt won an open seat race over former Secretary of State Norma Paulus by 4.0 points in 1986.
· Secretary of State Barbara Roberts defeated Attorney General Dave Frohnmayer by 5.7 points in 1990.
· Kitzhaber beat ex-representative Denny Smith by 8.5 points in 1994.
· Former Oregon Supreme Court Justice and Attorney General Ted Kulongoski beat ex-representative Kevin Mannix by 2.8 points in 2002.
· Kulongoski won reelection with a 7.9-point win over Ron Saxton during the Democratic wave of 2006.
· Kitzhaber won his third term with a narrow 1.5-point win over Chris Dudley in 2010.
Kitzhaber's 2010 victory was the closest in Oregon since the Election of 1956 when Democrat Robert Holmes defeated incumbent Elmo Smith by one point.
The 2010 contest currently stands as the fifth most competitive out of the 41 gubernatorial contests conducted in the history of the state behind only:
· Democrat William Thayer's 0.2-point victory over Republican C.C. Beekman in 1878.
· Democrat George Chamberlain's 0.3-point win over GOPer W.J. Furnish in 1902.
· Democrat Robert Holmes' 1.0-point victory over Elmo Smith in 1956 mentioned above.
· Republican George Woods' 1.4-point win over Democrat James Kelly in 1866.
Western states have seen a spate of competitive gubernatorial races in recent cycles.
Montana had its second closest race in state history last November when Steve Bullock defeated Rick Hill by 1.5 points – the most competitive contest since 1892.
Meanwhile, Washington's 2004 nail-biter between Christine Gregoire and Dino Rossi went to a recount and was decided in Gregoire's favor by less than a tenth of a percentage point for the closest race in state history.
Overall, Democrats in Oregon and Washington have won by similar victory margins during their winning streaks: an average of 9.3 points in the former and 9.9 points in the latter.
One big difference, however, is that third parties have had a more robust presence in the Beaver State, with 15 candidates on the ballot during the last seven cycles averaging a collective 5.7 percent of the vote per contest.
In Washington, just two third party candidates have been on the ballot over the last eight cycles, for an average of just 0.5 percent per cycle during the 30+ year span.
Follow Smart Politics on Twitter.