Can Alex Sink Pull a Jeb Bush?
Only one losing Florida gubernatorial candidate has come back to win the governorship in a subsequent campaign over the last 145+ years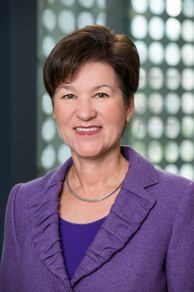 Alex Sink was arguably one of the few overachieving Democratic gubernatorial candidates in 2010, nearly pulling off what proved to be a difficult task for the party that cycle – winning in a purple state.
Sink suffered the narrowest defeat of the two-dozen Democrats who lost gubernatorial bids during that Republican tsunami – losing by just 1.2 points to Tea Party Republican Rick Scott.
Sink, the former CFO of the Sunshine State, has toyed with the idea of a rematch against Scott, but remains noncommittal to date and on Thursday stated she will make a decision one way or the other by October 25, which is the kick-off day for the state convention of the Florida Democratic Party.
In the meantime, one bonafide Democratic candidate has already jumped into the race – former State Representative and State Senator (where she recently served as Minority Leader) Nan Rich.
Enigmatic former Florida Governor Charlie Crist is also rumored to be mulling a bid for his old job.
As such, should she decide to run, Sink would not have a clear path to the nomination, although she might be the favorite.
If Sink became the Democratic nominee, she would become just the seventh major party candidate to get a second chance in a Florida gubernatorial election.
To date, just two losing major party Florida gubernatorial nominees have subsequently launched a winning campaign the second time they appeared on the general election ballot.
The most recent to do so, of course, was Republican Jeb Bush.
Bush was the GOP nominee in 1994 when he challenged one-term Democratic Governor Lawton Chiles, losing by 1.5 points.
In 1998's open seat race, Bush was the Republican nominee for the second straight cycle and defeated Lieutenant Governor Buddy MacKay by 10.6 points.
Prior to Bush, it had been over 130 years since a Floridian pulled off such a feat – and that one comes with an asterisk.
In 1856, the American Party chose former State Senator and Representative David Walker as their nominee against Democrat Madison Perry.
Perry narrowly won that race by 2.5 points.
Nine years later, after the end of the Civil War, Walker resigned from his position as a justice on the Florida Supreme Court to win the 1865 gubernatorial race as a Democrat without opposition.
Four other major party nominees – all Republicans – have received a second chance at the governor's mansion, but all failed:
· Matthew MacFarlane lost by 63.7 points to Democrat William Jennings in 1900 and by 61.8 points to Democrat Napoleon Broward in 1904.
· William O'Neill came in a distant third place in 1912, 75 points behind Democrat Park Trammell and 1.7 points behind Socialist Thomas Cox. Twelve years later, in 1924, O'Neill lost by 65.6 points to Democrat John Martin.
· W.J. Howey turned in the strongest showing in 40 years for the GOP when he lost to Democrat Doyle Carlton in 1928 by 21.9 points. In 1932, Howey got a second chance, but was defeated by Democrat David Sholtz by 33.2 points.
· Bert Acker was the GOP nominee in 1944, losing to Democrat Millard Caldwell by 57.9 points. Acker lost again four years later in 1948, this time by 66.7 points to Fuller Warren. Acker would nearly get a third try at the governorship in 1952, earning his way to a runoff with Harry Swan in the Republican primary but losing that race and failing to reach the general election ballot.
Sink is currently a Senior Advisor with Hyde Park Capital in Tampa and Chair of the Board of Directors of the nonprofit Florida Next.
Follow Smart Politics on Twitter.