Shea-Porter vs Guinta III: 1 in 5 New Hampshire US House Races Are Rematches
Thirty-six New Hampshire U.S. House elections have been rematches since birth of the GOP in the 1850s, including five pairs of candidates who have battled it out three times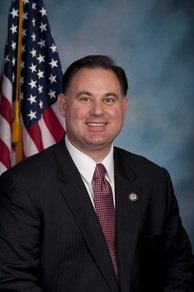 Former Republican New Hampshire U.S. Representative Frank Guinta announced Monday that he would seek a rematch against Democratic incumbent Carol Shea-Porter in the 2014 cycle.
Shea-Porter was knocked out of office by Guinta as a two-term U.S. Representative during the Republican tsunami of 2010, but voters sent her back to D.C. in 2012 when she defeated the former Manchester mayor by 3.8 points.
And who can blame Guinta for another run at New Hampshire's 1st Congressional District seat?
Certainly not Shea-Porter, who is no stranger to second chances.
Over the last few election cycles, the Granite State has had a handful of U.S. House rematch elections – with Shea-Porter one of three success stories since 2006.
But although New Hampshire has had its fair share of congressional rematches over the decades, second (and third) chances have not usually been kind to the challenger.
A Smart Politics analysis finds that more than one in five New Hampshire U.S. House contests have featured a rematch among major party candidates since the formation of the Republican Party in the mid-1850s, with the challenger winning only 27 percent of the time.
There have been 175 special and general elections to the U.S. House in New Hampshire since the first time Republicans appeared on the ballot in a Granite State congressional race during the 1856 cycle.
(Eighty-one of these races were held in the 1st CD, 79 in the 2nd CD, and 15 in the former 3rd CD).
A total of 36 of these 175 races have featured a rematch between Republican and Democratic nominees, or 20.6 percent of all contests.
Despite recent successes, New Hampshire U.S. House challengers in rematch elections have been victorious in just 10 of 36 races during this 150+-year span, or 27.8 percent of the time.
Presuming Frank Guinta receives the GOP nomination next year, his 2014 challenge to Carol Shea-Porter would be the fifth rematch contest since the 2006 cycle following Democrat Paul Hodes' 2006 defeat of 2nd CD incumbent Charlie Bass, Jeb Bradley's 1st CD loss to incumbent Shea-Porter in 2008, Shea-Porter's 2012 1st CD win against Guinta, and Democrat Ann Kuster's 2012 2nd CD win against GOP incumbent Charlie Bass.
Overall, 31 pairs of candidates have squared off against each other two times while five pairs – prior to Guinta vs. Shea Porter, Round 3 – have gone to battle head-to-head three times:
Daniel Marcy vs. Gilman Marston (1858, 1860, 1864)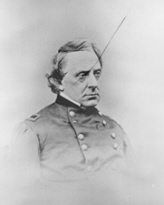 Former Republican State Representative Gilman Marston faced Democratic State Senator Daniel Marcy for the first time in an open seat race during the 1858 cycle.
Marston won that battle by three points, as well as the rematch two years later, when Marcy fell by 5.7 points.
After four years in the House, Marston then went to serve in the Union Army, where he achieved the rank of brigadier general.
Marcy narrowly won Marston's open seat during the 1862 cycle by less than 100 votes.
Two years later, Marston was out of the Army and challenged the one-term Democratic incumbent for their third head-to-head U.S. House election.
Marston was victorious for the third time, by 2.8 points in what would be his final term in the nation's lower legislative chamber.
Marston would later be appointed to the U.S. Senate while Marcy would eventually return to the New Hampshire Senate.
Alvah Sulloway vs. James Briggs (1876, 1878, 1880)
New Hampshire's open seat race in the 2nd CD in 1876 featured Republican State Senator James Briggs and Democrat Alvah Sulloway.
Briggs picked up the Democrat-held seat for the Republicans by 4.3 points and defeated Sulloway in the 1878 and 1880 cycles by 12.5 and 5.4 points respectively.
Briggs would only serve the three terms and did not run for federal office again, but returned to the state legislature where he served as House Speaker in the late 1890s.
Eugene Reed vs. Cyrus Sulloway (1910, 1912, 1914)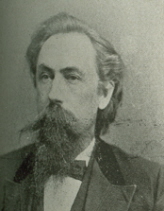 Republican U.S. Representative Cyrus Sulloway was in his eighth term when he was first paired against Democratic Manchester Mayor Eugene Reed in the 1st CD Election of 1910.
Sulloway narrowly won that race by 2.0 points and prompted Reed for a second go-around in 1912.
With a Progressive candidate reaching double digits and splitting the Republican vote, Reed emerged with a 3.7-point plurality win with 45.4 percent.
Sulloway sought and won his 10th term two years later in 1914 for the pair's third matchup, defeating Reed by 3.7 points.
Sulloway would be elected to an 11th term before dying in office in 1917 while Reed would make one last attempt at federal office in a failed 1918 U.S. Senate bid.
Arthur Jenks vs. Alphonse Roy (1936, 1938, 1940)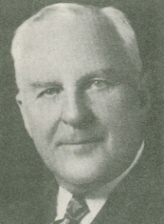 You knew one was not enough after the 1936 election between Democratic State Representative Alphonse Roy and Republican businessman Arthur Jenks.
Jenks was originally declared the winner by 0.5 points in the Granite State's 1st CD race during that cycle's Democratic tsunami.
Jenks served 17 months but Roy contested the election and was declared the winner by 17 votes – taking his seat in Congress on June 9, 1938.
As the favorable Democratic political climate began to wane a bit, Jenks won back his seat in the 1938 rematch by 8.0 points.
The third matchup between the two candidates was closer in 1940, but Jenks prevailed by 2.2 points.
Roy would attempt but lose bids to the U.S. House in 1958 and the U.S. Senate in 1960 while Jenks lost his renomination bid in 1942 and died five years later.
J. Oliva Huot vs. Louis Wyman (1962, 1964, 1966)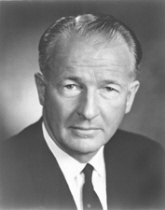 When 10-term GOP U.S. Representative Chester Merrow chose to run for the U.S. Senate in 1962, it opened up a House seat that had been under Republican control for a quarter century.
Former State Attorney General Louis Wyman successfully held the seat for his party, defeating Democratic newspaperman and Laconia Mayor J. Oliva Huot by 6.3 points.
During the Democratic landslide of 1964, Huot managed to edge out Wyman by 2.7 points.
Republicans returned the favor in 1966 and Wyman won back his old seat by 12.4 points.
Huot would not seek federal office again while Wyman won a total of five terms in the House and briefly served in the Senate after winning the 1974 contest by two votes. (That election was contested, his seat declared vacant, and Wyman lost a subsequent 1975 special election for the seat).
The only decades that have not seen any U.S. House rematches in New Hampshire during the Republican Party era are the 1900s, 1980s, and 1990s.
There were three such rematches in the 1850s, four in the 1860s, five in the 1870s, three in the 1880s, one in the 1890s, two in the 1910s, three in the 1920s, two in the 1930s, one in the 1940s, two in the 1950s, three each in the 1960s and 1970s, two in the 2000s, and three in the 2010s excluding the 2014 cycle.
Follow Smart Politics on Twitter.