Going Green: Alabama's Soon to Be Inexperienced US House Delegation
The Yellowhammer State is on a path to notch one of its least experienced U.S. House delegations over the last 100 years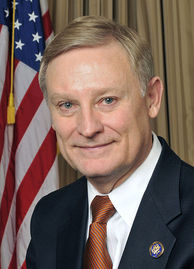 When the 114th Congress convenes in January 2015, at least two members of the Alabama U.S. House delegation who served in the 113th will be absent from the ranks.
Six-term Republican Jo Bonner from the state's 1st Congressional District already resigned in August of this year to become the University of Alabama System's vice chancellor of government relations and economic development.
Then on Monday, 10-term Republican Spencer Bachus announced he would not seek reelection next year to his 6th CD seat.
These departures will make Alabama's U.S. House delegation to the 114th Congress one of its least experienced over the last century.
And perhaps there will be even more retirements – or the defeat of an incumbent – on the horizon.
As things currently stand, Alabama's seven U.S. House members will have served an average of 3.1 terms when the next Congress convenes – provided every other incumbent currently serving the state runs and gets reelected in 2014.
That is tied for the 10th least experienced delegation from the state over the last 51 cycles since the Election of 1914 – with the potential to move even further up the list.
By January 3, 2015, Robert Aderholt will have completed his ninth term, Mike Rogers his sixth, and Martha Roby, Mo Brooks, and Terri Sewell their second.
Bachus' replacement will be a freshman with no prior House experience while the winner of the December 2013 1st CD special election to replace Bonner will have completed one term.
The least experienced delegation elected by Alabamans during this 100-year span was the 10 victorious members of the Election of 1920 to the 67th Congress.
That delegation of Democrats Edward Almon (three terms served), George Huddleston (three), William Oliver (three), Henry Steagall (three), William Bankhead (two), William Bowling (one), John McDuffie (one), Lilius Rainey (one), Lamar Jeffers (freshman), and John Tyson (freshman) had previously served an average of only 1.7 terms.
The other Top 10 greenest delegations were those winning the Elections of 1914 (for the 64th Congress, 2.0 terms), 1996 (105th, 2.1 terms), 1922 (68th, 2.5 terms), 1916 (65th, 2.7 terms), 2002 (108th, 2.7 terms), 1918 (66th, 2.8 terms), 1992 (103rd, 2.9 terms), and 1948 (81st, 3.0 terms).
Alabama delegations convening after the elections of 1944, 1950, and 1998 also had an average of 3.1 terms under their belts.
Of course, should Aderholt, Rogers, Brooks, Roby, Sewell, or the winner of 2013 1st CD special election lose in 2014, or retire beforehand, the state's U.S. House delegation to the 114th Congress will have even less seniority come January 2015.
Overall, Alabama has been turning over members to the nation's lower legislative chamber in the last few decades at a higher rate than decades prior.
From 1992 through 2012, Alabama U.S. House delegations were elected with an average of just 3.8 terms in the House under their belts.
That compares to more than a decade of average experience in the chamber (5.1 terms) across the convening of the previous 20 Congresses following the elections conducted from 1952 through 1990.
The average number of terms served by members elected from 1992 through 2012 has never reached 5.0, with the most seasoned coming in 2006 at 4.7 terms.
None of Alabama's U.S. House districts are competitive – each coming in with a double-digit Partisan Voting Index – so the defeat of any incumbent at the ballot box next year would likely come in a primary.
Follow Smart Politics on Twitter.