Unusual Entrances: Clergymen Turned US Senators
North Carolina's Mark Harris is trying to add his name to a list of less than two-dozen members of the clergy who have served in the Senate in U.S. history and only three who were elected to the chamber since the turn of the 19th Century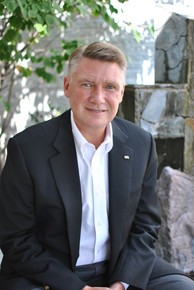 Kay Hagan was cast in the top tier of the most vulnerable Democratic U.S. Senators early in the 2014 cycle – along with red state Democrats Mark Begich of Alaska, Mark Pryor of Arkansas, and Mary Landrieu of Louisiana – but her bid for a second term as junior Senator from North Carolina has not yet attracted a swarm of well-known GOP contenders.
State House Speaker Thom Tillis is the biggest name – jumping into the race in early summer, with OB/GYN physician Greg Brannon and family nurse practitioner Heather Grant also in the hunt for the GOP nomination.
On Wednesday, another Republican – Mark Harris – joined the GOP field and is attempting what has become a rarity in U.S. politics over the last century.
Harris is the senior pastor of the First Baptist Church in Charlotte and is seeking the unusual feat of a clergyman winning a U.S. Senate seat in the direct vote era.
A Smart Politics review of the Biographical Directory of the United States Congress finds that only three active or former members of the clergy have been elected to the U.S. Senate since the passage of the 17th Amendment 100 years ago.
Since 1789, less than two-dozen of the nearly 1,950 members of the U.S. Senate worked in the clergy prior to entering the chamber – as a minister, priest, pastor, chaplain etc.
All but four of these, however, entered the chamber in the 1700s or 1800s.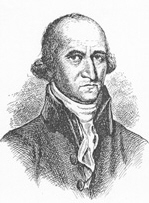 The first clergyman to reach the nation's upper legislative chamber was New Hampshire's Paine Wingate.
Wingate, who was a member of the Continental Congress in 1788, had previously served as a Congregational minister in the 1760s.
He was elected to the U.S. Senate for the First Congress and served from 1789 to 1793 before winning a seat to the Granite State's 4th Congressional District.
Over the next 100+ years, 15 ex- or active clergymen were appointed or elected to the U.S. Senate, although none served more than 10 years with the average just four years.
They preached at churches reflecting a variety of Christian denominations such as:
· Baptist: Ohio's John Smith, Oregon's Delazon Smith
· Congregational: Georgia's Abraham Baldwin, South Dakota's James Kerr
· Roman Catholic: Louisiana's Eligius Fromentin
· First Church of Christ: Ohio's Stanley Griswold
· Unitarian: Massachusetts' Edward Everett
· Universalist: Vermont's James Fisk
· Presbyterian: New Hampshire's David Morril
· Lutheran: Pennsylvania's John Muhlenberg (later ordained a priest in the Anglican Church)
· African Methodist Episcopal: Mississippi's Hiram Revels
· Methodist, Methodist Episcopal: Ohio's Edward Tiffin Georgia's Walter Colquit, Nebraska's Thomas Tipton, and Tennessee's William Brownlow
Three of these Senators also served as chaplains.
Georgia's Abraham Baldwin was a chaplain in the Second Connecticut Brigade of the Revolutionary Army from 1777 until 1783.
Nebraska's Thomas Tipton was a chaplain during the Civil War of the First Regiment of Nebraska's Volunteer Infantry from 1861 to 1865.
Mississippi's Hiram Revels – who became the nation's first African American U.S. Senator in 1870 – was a chaplain of a Negro regiment in Vicksburg during the Civil War.
Since the turn of the 20th Century, only four members with a clerical background have served in the chamber – although it was not the primary occupation for most of them.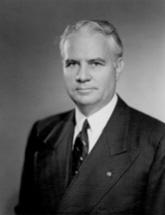 The first popularly elected Senator with a background in the clergy was Ohio Republican John Bricker.
Shortly after graduating college, Bricker attempted to enlist in the Army but was rejected due to a heart condition.
After being ordained by the Congregational church, Bricker was able to enter the Army through the Chaplain Corps, and served in that capacity in 1917 and 1918.
After the war, Bricker never preached (a condition of his ordainment) and was soon elected to several statewide offices in Ohio including Assistant Attorney General (1923-1927), Public Utilities Commissioner (1929-1932), Attorney General (1933-1937), and Governor (1939-1945).
After an unsuccessful bid as Thomas Dewey's running mate in the 1944 presidential election, Bricker won two terms in the U.S. Senate in 1946 and 1952 before losing his third term bid in 1958.
The next to be elected was Missouri Republican John Danforth in 1976.
Danforth, a graduate of Yale Divinity School, became an ordained priest by the Episcopal Church in 1963 but was also a law school graduate and began working as an attorney in New York City.
In 1968, Danforth was elected Missouri Attorney General and served in that position until 1976 when he won a U.S. Senate seat on his second attempt (falling short in 1970).
Danforth served 18 years before his retirement from the chamber after the 1994 cycle.
During that time, Danforth served as associate rector at St. Alban's parish in Washington, D.C. where he preached on occasion.
Shortly after Danforth was elected to the Senate, a second clergyman entered the chamber – Democrat Kaneaster Hodges of Arkansas in December 1977.
Hodges was appointed to the body after the death of long-serving Democratic Senator John McClellan earlier that year.
Senator Hodges, a Methodist, received his masters in theology from Southern Methodist University in 1963, and would later become secretary and trustee of the North Arkansas Conference Board of Trustees of the United Methodist Church.
Hodges received his Senate appointment from Arkansas Governor David Pryor after previously serving as the governor's legislative secretary, but did not seek election to a full term to his Senate seat in the 1978 cycle.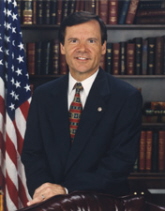 The last clergyman to become a member of the U.S. Senate was Arkansas Republican Tim Hutchinson.
Hutchinson served as a Southern Baptist pastor before his election to the Arkansas House of Representatives (1985-1992), two terms in the U.S. House (1993-1997), and one term in the U.S. Senate (1997-2003).
Hutchinson lost his 2002 reelection bid to Democrat Mark Pryor – perhaps due in part to his 1999 divorce after campaigning for his seat in 1996 on rebuilding the American family.
Unlike Bricker, Danforth, Hodges, and Hutchinson, Mark Harris is launching his U.S. Senate bid in North Carolina without previously holding political office.
However, Harris has been outspoken in recent years on social policy issues including being a strong advocate of the North Carolina Marriage Protection Amendment.
In addition to the 20 U.S. Senators mentioned above, more than 110 U.S. Representatives were previously members of the clergy – to be detailed in a forthcoming Smart Politics report.
Members of Clergy to Serve in U.S. Senate, 1789-Present
| | | | | |
| --- | --- | --- | --- | --- |
| State | Name | Party | Years | Church |
| NH | Paine Wingate | Anti-Administration | 1789-1793 | Congregational |
| GA | Abraham Baldwin | Jeffersonian Republican | 1799-1807 | Congregational |
| PA | John Muhlenberg | Jeffersonian Republican | 1801 | Lutheran / Anglican |
| OH | John Smith | Jeffersonian Republican | 1803-1808 | Baptist |
| | Edward Tiffin | Jeffersonian Republican | 1807-1809 | Methodist Episcopal |
| | Stanley Griswold | Jeffersonian Republican | 1809 | First Church of Christ |
| LA | Eligius Fromentin | Jeffersonian Republican | 1813-1819 | Roman Catholic |
| VT | James Fisk | Jeffersonian Republican | 1817-1818 | Universalist |
| NH | David Morril | Jeffersonian Republican | 1817-1823 | Presbyterian |
| GA | Walter Colquit | Democrat | 1843-1848 | Methodist |
| MA | Edward Everett | Whig | 1853-1854 | Unitarian |
| OR | Delazon Smith | Democrat | 1859 | Baptist |
| NE | Thomas Tipton | Republican | 1867-1875 | Methodist Episcopal |
| TN | William Brownlow | Republican | 1869-1875 | Methodist |
| MS | Hiram Revels | Republican | 1870-1871 | African Methodist Episcopal |
| SD | James Kerr | Independent | 1891-1901 | Congregational |
| OH | John Bricker | Republican | 1947-1959 | Congregational |
| MO | John Danforth | Republican | 1976-1995 | Episcopal |
| AR | Kaneaster Hodges | Democrat | 1977-1979 | Methodist |
| AR | Tim Hutchinson | Republican | 1997-2003 | Southern Baptist |
Table compiled by Smart Politics.
Follow Smart Politics on Twitter.