Tom Foley and GOP Eye Rare Split-Ticket Upset in Connecticut
For the first time in the Democratic vs Republican era, one party could sweep Connecticut's congressional seats while the other wins the governorship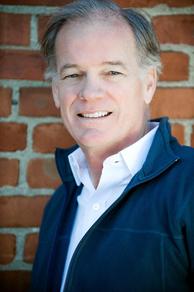 With all five incumbent U.S. Representatives running for reelection in Connecticut in 2014, Democrats are projected to run the table for a party record fourth consecutive cycle in the Nutmeg State.
At the top of the ticket, however, Dan Malloy is viewed as one of the most vulnerable Democratic governors in the country with Larry Sabato calling his seat a 'tossup' and Charlie Cook and Stu Rothenberg only giving a modest 'lean Democratic' advantage to the race.
2010 Republican nominee Tom Foley is likely to be in the hunt again, exploring a run three years after his razor-thin 0.6-point defeat, and appears to be the odds-on favorite to carry the GOP torch again this cycle.
So could both of these outcomes come to pass in November 2014 – with a schizophrenic Connecticut electorate splitting their ticket by electing one political party into the U.S. House and another to run the state in Hartford?
It's never happened in the Republican-Democratic era.
A Smart Politics analysis finds that all 21 times one party has swept Connecticut's U.S. House races in a gubernatorial election cycle since 1856, that party has also won the governor's race each time.
Foley, of course, does not have a clear path to the GOP nomination, although he is the heavy favorite in early polling.
Connecticut Senate Minority Leader John McKinney is also vying for the nomination with fellow State Senator Toni Boucher and Danbury Mayor Mark Boughton also eying bids.
The last time a partisan sweep occurred in U.S. House contests during a gubernatorial election cycle was 2010 when Malloy was elected to his first term and Democratic incumbents John Larson, Joe Courtney, Rosa DeLauro, Jim Himes, and Chris Murphy all secured another two years in Congress.
That was the first time in more than a half-century either party had notched such an accomplishment in the state.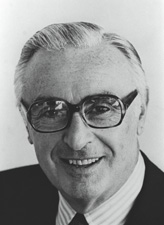 Connecticut Democrats last claimed such victories in 1958 when Governor Abraham Ribicoff won his second term and Democrats Emilio Daddario, Chester Bowles, Robert Giaimo, Donald Irwin, John Monagan, and Frank Kowalski swept Connecticut's six congressional districts that cycle.
Republicans last achieved this feat in 1942 when Raymond Baldwin was elected to his first term as governor and GOPers William Miller, John McWilliams, Ranulf Compton, Clare Luce, Joseph Talbot, and B.J. Monkiewicz ran the table in races for the U.S. House.
Since the Republican Party first appeared on the ballot in the state in 1856, Republican nominees for governor were elected every cycle during which the party swept the state's congressional district races: in 1858, 1864, 1894, 1896, 1898, 1900, 1902, 1904, 1906, 1908, 1914, 1920, 1924, 1926, 1928, and 1942.
(Connecticut Republicans also swept the congressional elections of 1956, but there was no gubernatorial race that year with the state recently switching to four-year terms).
During this 150+-year span, Democratic gubernatorial nominees were also victorious in each cycle during which their party swept the state's U.S. House contests: in 1912, 1936, 1940, 1958, and 2010.
(Democrats also won all of Connecticut's congressional district races during the non-gubernatorial cycles of 1964, 2008, and 2012).
Digging back further into history from the birth of the modern two-party system in 1828 but before the formation of the Republican Party, there is only example in the state of a party failing to win the governor's office in the same year it claimed every U.S. House seat.
In 1846, the Whigs won all four of the state's congressional districts (with incumbents James Dixon, Samuel Hubbard, John Rockwell, and Truman Smith) while Democrat Isaac Toucey eked out a 1.1-point plurality victory over Whig nominee Clark Bissell in the governor's race.
Each of the other 10 years during which one party carried all of Connecticut's U.S. House seats found that same party winning the governor's race:
· The National Republicans (Anti-Jacksonians): 1828, 1830, 1832
· The Democrats: 1836, 1842, and 1852
· The Whigs: 1838, 1840, 1844, and 1854
Including data from this pre-Republican Party era, the party sweeping congressional elections has won the governor's race in 31 of 32 cycles since 1828.
It is of course not a given that Connecticut's five Democratic incumbents will win reelection in 2014. (It is possible the GOP could win the governor's mansion as well as pick up a House seat).
However, no Republican nominee came within five points of defeating a Democrat in a Connecticut U.S. House race during the friendly political climate of 2010 when the GOP netted 63 seats nationwide with the state's previous redistricting map.
Follow Smart Politics on Twitter.