How Often Are Female Gubernatorial Nominees Victorious?
Incumbent female governors have won 83 percent of the time, while female challengers have won just six percent of gubernatorial general election contests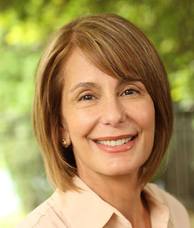 The 2012 election cycle brought a record number of women into Congress – with all-time highs of 78 U.S. Representatives (17.9 percent of the chamber) and 20 U.S. Senators (20.0 percent) at the start of the 113th Congress in January.
Those numbers, of course, still lag significantly behind the percentage of women in the population, but not nearly as far as women serving in top statewide executive offices.
Just five women currently serve as governor, or 10 percent of the states, with one, Arizona Republican Jan Brewer, term-limited in January 2015 and four others up for a second term in 2014: Democrat Maggie Hassan of New Hampshire and Republicans Susana Martinez of New Mexico, Mary Fallin of Oklahoma, and Nikki Haley of South Carolina.
In a few weeks, New Jersey voters will not likely be adding another name to that list when they choose between Republican incumbent Chris Christie and Democratic nominee Barbara Buono (pictured at top) in that state's gubernatorial contest.
Buono, of course, endured long odds from the onset in a race against the colorfully frank and (usually) popular Garden State governor, and has trailed Christie in the polls by two to three dozen points for several months.
Add to that Christie's incumbency advantage and it appears New Jersey will have to wait at least one more cycle before it elects its second female governor in state history.
Buono's difficulties in unseating a gubernatorial incumbent, however, have been quite common even as the number of female major party gubernatorial nominees increased dramatically beginning in the late 1980s.
In fact, only two female challengers in U.S. history have successfully defeated a sitting governor on the general election ballot out of 31 such candidates, or just 6.5 percent.
The first to do so was Kansas Democrat Joan Finney in 1990, who defeated Republican incumbent Mike Hayden by six points.
Three years later, New Jersey Republican Christine Todd Whitman, upset Democratic incumbent Jim Florio in 1993 by 1-point – accomplishing something none of the other 20 subsequent female challengers were able to do.
(Note: Alaska Republican Sarah Palin ousted incumbent Frank Murkowski in the 2006 GOP primary before winning the open seat general election race that November).
Overall, female major party gubernatorial nominees have won 37.8 percent of the time – winning 42 contests and losing 69.
In open seat races, women have won 25 and lost 37, or a 40.3 percent winning percentage.
The incumbency advantage has not been lost on female governors running for reelection, however, making the reelection prospects quite good for the four women likely to be on the general election ballot in 13 months.
Women running for reelection to their gubernatorial seat have been successful in 15 out of 18 general election contests over the years, or 83.3 percent of the time.
(Note: Excluded is Washington's Dixy Lee Ray who lost in the Democratic primary to Jim McDermott in 1980).
The last 12 female incumbents have all been victorious in their bids for another term:
· Republican Christine Todd Whitman of New Jersey in 1997
· Democrat Jeanne Shaheen of New Hampshire in 1998
· Republican Jane Dee Hull of Arizona in 1998
· Democrat Jeanne Shaheen of New Hampshire in 2000
· Democrat Ruth Ann Minner of Delaware in 2004
· Democrat Janet Napolitano of Arizona in 2006
· Republican Jodi Rell of Connecticut in 2006
· Republican Linda Lingle of Hawaii in 2006
· Democrat Kathleen Sebelius of Kansas in 2006
· Democrat Jennifer Granholm of Michigan in 2006
· Democrat Christine Gregoire of Washington in 2008
· Republican Jan Brewer of Arizona in 2010
(Note: Hull, Rell, and Brewer all became governor in their first term via succession when sitting governors resigned).
The last female governor to lose at the ballot box was Texas Democrat Ann Richards to George W. Bush in 1994.
Richards is joined by Nebraska Republican Kay Orr in 1990 (losing by 0.7 points to Ben Nelson) and Wyoming Democrat Nellie Tayloe Ross (losing by 2.0 points to Frank Emerson) as the only three sitting female governors to lose a gubernatorial general election contest.
Female Major Party Gubernatorial Nominee General Election Results, 1924-2012
Race status

Won

Lost

Total

% Won

Challenger

2

29

31

6.5

Open

25

37

62

40.3

Incumbent

15

3

18

83.3

Total

42

69

111

37.8
Table compiled by Smart Politics.
Follow Smart Politics on Twitter.