Gene Taylor Contemplating Rare Comeback in Mississippi
It has been nearly 130 years since the last Mississippi U.S. Representative returned to the chamber after losing a seat at the ballot box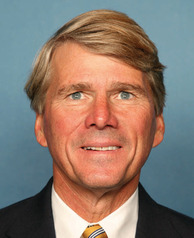 Former 11-term Democratic U.S. Representative Gene Taylor turned heads late last week when he stated he was considering a return to Washington, D.C. – as a Republican.
Taylor, first elected to the House in a 1989 special election, was a member of the Blue Dog Democratic Coalition and had consistently coasted to victory to his 5th CD (1989-2003) and 4th CD (2003-2011) seats by healthy double digit margins – winning by an average of 42.8 points through the 2008 cycle.
Despite his conservative Democratic credentials, Taylor could not hold his seat during the Republican tsunami of 2010 when GOPer Steven Palazzo beat him by 5.1 points.
Taylor, currently serving on the Hancock County Port and Harbor Commission, has accurately taken the pulse of his increasingly conservative old district and recently admitted that to win back his seat he would have to run as a Republican to challenge Palazzo.
Taylor would hardly be the first Southern Democrat to change his party affiliation to the Republican Party over the last few decades.
Ex- or currently serving U.S. Representatives to make such a switch include:
· Alabama's Parker Griffith (2009) and Artur Davis (2012)
· Georgia's Nathan Deal (1995)
· Louisiana's Jimmy Hayes (1995), Billy Tauzin (1995), and Rodney Alexander (2004)
· Mississippi's Mike Parker (1995)
· Texas' Greg Laughlin (1995) and Ralph Hall (2004)
· Virginia's Virgil Goode (2002, after switching to independent in 2000)
What would be much more unusual, in the case of Taylor and his home state of Mississippi, is to come back to the chamber after getting knocked out of office.
A Smart Politics review of Mississippi election data finds it has been 129 years since the last ex-U.S. Representative from the Magnolia State came back to win a U.S. House contest after losing his seat at the ballot box.
Overall, 10 of Mississippi's 127 U.S. Representatives in history have had gaps in service in the nation's lower legislative chamber – with most of these breaks due to members running for higher office or simply not running for reelection.
The most recent Mississippi U.S. Representative to successfully launch a comeback bid after a break in House service for any reason was Democrat Ross Collins 77 years ago in 1936.
Collins had served seven terms from the state's 5th CD from 1921 to 1935 when he opted not to defend his seat in 1934 and made an unsuccessful run for the U.S. Senate instead.
After losing the Democratic U.S. Senate nomination, Collins ran for his old U.S. House seat in 1936 and served four more terms before another failed Senate bid in 1942.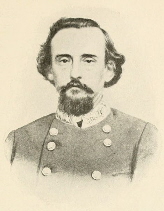 The last Mississippi U.S. House member to return to the chamber after losing a seat, however, took place just after Reconstruction all the way back in the 1880s.
Two-term Democratic U.S. Representative James Chalmers was initially seated after winning the 6th CD Election of 1880 against former Republican U.S. House member John Lynch.
Lynch, one of the first African-Americans ever elected to the chamber, contested the election, however, and, after 13 months, took Chalmers' seat and served the remaining 11 months of the term.
Chalmers came back after redistricting in 1882, however, to run as an independent in Mississippi's 2nd CD and challenged Democratic incumbent Van Manning in another contested election.
Manning presented credentials as the initial winner, but was not seated by Congress. With just over eight months left in the term, Chalmers was eventually declared the victor and returned to the chamber in June 1884.
Chalmers would go on to lose his reelection bid in the 1884 cycle as well as three more attempts to return to the House in 1886, 1888, and 1896.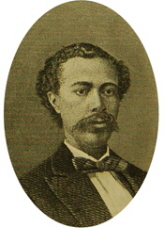 The only other two Mississippi U.S. Representatives to return to the House after losing their seat at the ballot box were the aforementioned Republican John Lynch and Democrat Otho Singleton.
Lynch won two terms in Congress before suffering his first loss to James Chalmers in 1876.
As stated above, Lynch won an election contest in the 1880 cycle to return to the U.S. House in April 1882 five years after his last day in office in March 1877.
Singleton, meanwhile, was a one-term incumbent when he lost his reelection bid to Mississippi's 3rd CD seat during the 1854 cycle.
Two years later, Singleton won the state's 4th CD race and served two terms before withdrawing in January 1861 a few days after the state seceded leading up to the Civil War.
Singleton later returned to the U.S. House once again, winning the 4th CD race of 1874 and serving six more terms until March 1887.
Six additional Magnolia State U.S. House members had gaps in service in the chamber.
Democrat Albert Brown (1839-1841; 1847-1853) served as Governor of Mississippi from 1844-1848 in between his two congressional stints.
Democrat Lucius Lamar (1857-1860; 1873-1877), meanwhile, retired from the House in December 1860 to become a member of the secession convention of Mississippi.
Democrats Charles Hooker (1875-1883; 1887-1895; 1901-1903) and Hernando Money (1875-1885; 1893-1897) had breaks in service due to each member deciding not to run for reelection.
Two other Mississippi U.S. Representatives also had brief gaps in service, despite winning their reelection bids.
One term incumbent Jacksonian-Democrats John Claiborne and Samuel Gholson each won reelection to the state's two at-large seats in the 1836 cycle, but, due to election irregularities, they were not seated until four months into the 25th Congress in mid-July 1837.
(Due to these irregularities and election contests, in February 1838 the seats were declared vacant and neither Congressman was elected back to the chamber).
Follow Smart Politics on Twitter.