Two and Done: Tim Griffin's Abrupt Exit from the US House
89 percent of the 80 two-term Arkansas U.S. Representatives since statehood ran for a third term or for higher office that cycle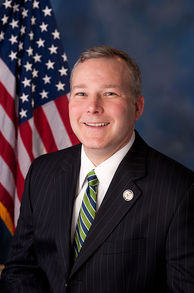 Arkansas Republican U.S. Representative Tim Griffin turned heads Monday when he announced he would not seek a third term in 2014.
After less than three years in D.C. representing the state's 2nd Congressional District, Griffin, who will finish out his term, stated he needed to spend more time with his family that includes two young children.
Although Arkansas's 2nd CD is the most competitive of the four congressional districts in the state, the district had previously not been on the radar of prognosticators for seats with a chance to flip next November.
With his own reelection prospects all but a certainty, how unusual was it for Griffin to pack up at the end of his second term?
A Smart Politics analysis finds that of the 54 Arkansas U.S. Representatives who served at least two terms since 1900, Tim Griffin is just the fourth who did not run for a third term or seek higher office that cycle.
The other three members of the U.S. House from Arkansas who passed on a third term over the last 113 years were all congresswomen.
The most recent to step down after two terms was Democrat Blanche Lincoln, who opted not to run for a third term in 1996.
Lincoln gave birth to twin sons that year, and then ran for and won a U.S. Senate seat two years later in 1998.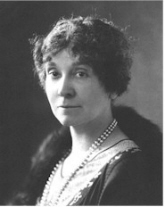 The only other two-term Arkansas U.S. Representatives who didn't run for a third term or higher office were Democrats Pearl Oldfield and Effiegene Wingo (pictured) in the early 1930s.
Both women won special elections after the deaths of their husbands and neither served two full terms in office.
Oldfield served less than two months in her first term at the end of the 70th Congress in 1929 and then a full second term before her retirement in March 1931.
Her husband, William Oldfield, served more than 19 years in the chamber.
Effiegene Wingo, meanwhile, served the last four months of her husband's term in the 71st Congress as well as the full two years of the 72nd Congress before her retirement from the chamber in March 1933.
Otis Wingo served 17 years in the House before his death a few weeks before Election Day in 1930.
The remaining 50 two-term U.S. House members from Arkansas since 1900 all sought a third term or higher office, or 93 percent:
· 42 successfully won a third term.
· One lost his renomination bid: Democrat Wade Kitchens, 1940.
· Five ran for higher office instead: Democrat John McClellan in 1938 (lost U.S. Senate bid), Democrat Clyde Ellis in 1942 (lost U.S. Senate bid), Democrat Boyd Tackett in 1952 (lost gubernatorial bid), Democrat Thomas Alford in 1962 (lost gubernatorial bid), and Republican Tim Hutchinson in 1996 (won U.S. Senate seat).
· Two are running for a third term in the 2014 cycle: Republicans Rick Crawford and Steve Womack.
Going back to statehood, 71 of 80 two-term U.S. Representatives ran for a third term in the chamber, or 89 percent, with just three of these serving two full, consecutive terms: Lincoln, Griffin, and Democrat Lucien Gause (1875-1879).
Democrats Edward Warren (1853-1855; 1857-1859) and Albert Rust (1855-1857; 1859-1861) served interrupted terms before retiring from the chamber.
Republican-turned-Democrat William Wilshire (1873-1874; 1875-1877) and Democrat William Cate (1889-1890; 1891-1893) each saw their first term cut short after losing election contests.
The only two-term U.S. House member from Arkansas to lose a general election was Republican Logan Roots in 1870.
Political Fate of Two-Term Arkansas U.S. Representatives
Fate

Since 1836

Since 1900

Won 3rd term

60

42

Lost 3rd term

1

0

Lost nomination

3

1

TBD (running in 2014)

2

2

Ran for higher office

5

5

Retired*

9

4

% Retired

11.3

7.4
* Denotes U.S. Representatives who did not run for political office at any level that cycle. Table compiled by Smart Politics.
Follow Smart Politics on Twitter.