Sarvis Eyes Record Book in Virginia Gubernatorial Race
The third option in Virginia's top of the ballot race next week will likely rank among the Top 3 performances by a Libertarian gubernatorial nominee in party history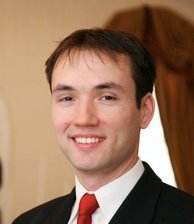 Benefiting in part from an ugly campaign between two fairly unpopular major party candidates, Virginia Libertarian gubernatorial nominee Robert Sarvis is less than a week away from turning in one of the most impressive campaigns by a Libertarian nominee for governor in his party's history.
Sarvis, who has worked as a lawyer, math teacher, and software engineer, has polled in double-digits more than a half-dozen times over the last two months in three-way matchups against Democratic favorite Terry McAuliffe and GOP state Attorney General Ken Cuccinelli.
With McAuliffe seemingly surging and Cuccinelli faltering in recent weeks, Sarvis is hoping that he will actually pick up more conservative and independent supporters in the coming days and defy the conventional wisdom which holds that support for third party candidates wanes when voters get to the ballot box.
If he does, Sarvis could rival the best ever performance by a Libertarian gubernatorial nominee.
A Smart Politics review of the more than 200 Libertarian gubernatorial nominees since the mid-1970s finds that 2013 Virginia nominee Robert Sarvis is likely to tally one of the Top 3 strongest candidacies in party history next week.
From the mid-1970s through the 2012 cycle, there have been 206 gubernatorial candidates appearing on the general election ballot under the Libertarian banner.
(Note: Excluded are write-in candidates or independent candidates receiving a Libertarian endorsement).
Only three of these Libertarian candidates reached the 5 percent mark and just a dozen won four percent of the general election vote.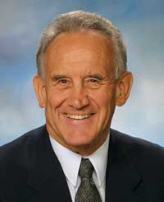 The best showing to date is by 1982 Alaskan gubernatorial candidate Dick Randolph.
Randolph was a former Republican State Representative in the early 1970s who became the first Libertarian elected to state government, winning two additional terms in the Alaska House in 1978 and 1980.
In 1982, Randolph was the Libertarian nominee for governor and won 14.9 percent – good for third place behind Democratic victor Bill Sheffield and GOPer Tom Fink in a four-candidate field.
Later in the 1980s, Randolph would run as a Republican once again for both governor and the U.S. Senate – losing in the primary each time.
Randolph's 1982 mark has stood ever since, and only one other Libertarian candidate has seen double-digits in a gubernatorial race – Wisconsin's Ed Thompson.
Thompson, brother of former four-term GOP governor and then Secretary of Health and Human Services Tommy Thompson, notched 10.5 percent in 2002 as Republican incumbent Scott McCallum fell to Democrat Jim Doyle by just 3.7 points.
The only other Libertarian to reach 5 percent in a race for governor was Arizona's Sam Steiger – also in 1982.
Steiger was a former five-term Republican U.S. Representative and the GOP 1976 U.S. Senate nominee (losing to Dennis DeConcini) and received 5.1 percent of the gubernatorial vote in 1982 in a race won by Democratic incumbent Bruce Babbitt.
Sarvis, who hasn't polled less than six percent in any of the last 20+ surveys, is almost assured to eclipse Steiger's mark for at least the third all-time best tally for the party.
The one thing each of these three aforementioned Libertarians had going for them that Sarvis does not is a known political name and history – they, or someone in their family, were at one point Republican officeholders.
The eight other Libertarian gubernatorial candidates to reach four percent are:
· New Hampshire's Miriam Luce in 1990 (4.9 percent) and 1992 (4.0 percent)
· New Jersey's Murray Sabrin in 1997 (4.7 percent)
· Oregon's Tom Cox in 2002 (4.6 percent)
· New Hampshire's Steven Winter in 1994 (4.4 percent)
· North Carolina's Scott McLaughlin in 1992 (4.1 percent)
· South Dakota's Nathan Barton in 1994 (4.1 percent)
· Georgia's John Monds in 2010 (4.0 percent)
While it is commonly thought that Libertarian nominees flourish at the peril of Republican candidates, that has not consistently been the case.
Across the 50 contests in which a Libertarian gubernatorial nominee received at least two percent of the vote, 25 elections were won by Republicans and 25 by Democrats.
Overall, Libertarian nominees for governor have averaged 1.5 percent over the decades – rising from 0.5 percent in the 1970s to 1.2 percent in the 1980s and 1.8 percent in the 1990s.
After dipping to 1.4 percent in the 2000s, Libertarians are back to averaging 1.8 percent thus far during the 2010s.
The number of Libertarian gubernatorial nominees has increased each decade from 14 in the 1970s to 42 in the 1980s, 55 in the 1990s, 67 in the 2000s, and 28 thus far from 2010 through 2012 (on pace for the party's decade-long high).
Sarvis will also set Virginia's Libertarian gubernatorial record next week as the only such nominee in history is William Redpath's 0.8 percent in the state's 2001 contest won by Democrat Mark Warner.
Notable independent and third party Virginia gubernatorial candidates since the 20th Century include:
· Independent Henry Howell in 1973 (49.3 percent, without a Democrat on the ballot)
· Virginia Conservative William Story in 1965 (13.4 percent)
· Socialist C. Campbell in 1911 (5.2 percent, without a Republican on the ballot)
Follow Smart Politics on Twitter.