Back to Back to Back? Will Another Minnesota US Rep Fall in 2014?
It's been 50 years since the last time incumbents from the Gopher State U.S. House delegation were defeated in three consecutive cycles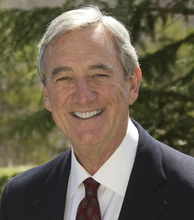 Since the 2012 election, political parties, observers, and prognosticators have tried their utmost to assign at least one Minnesota district as competitive for the 2014 cycle.
While DFLers Betty McCollum and Keith Ellison have jobs for life in Congress in their overwhelmingly Democratic districts (so long as they don't face a bona fide primary opponent), the names of most of the state's remaining U.S. Representatives get tossed around at one point or another as a potential target.
Until her retirement announcement, Republican Michele Bachmann was by far the most discussed 2014 target – then facing a projected 6th CD rematch against 2012 DFL nominee Jim Graves (who has since dropped out of the race and the seat has fallen into 'safe GOP' territory).
Attention has since turned alternately from:
· Collin Peterson in the conservative 7th CD, where Republicans continue to long for the cycle in which the 12-term incumbent retires (not likely in 2014 according to a recent Smart Politics report).
· John Kline in the 2nd CD, where redistricting has helped Democrats at the margins and the DFL hopes the six-term incumbent's close association with John Boehner will continue to make the district competitive.
· Rick Nolan in the 8th CD, which has seen incumbents fall during each of the last two cycles with Jim Oberstar and Chip Cravaack.
All the while, Democrats continue to wait in the wings for ever-steady and even-tempered Republican Erik Paulsen to make a misstep in one of the state's most politically moderate districts, the 3rd.
So what are the odds that at least one member of Minnesota's U.S. House delegation will get knocked out of office for a third consecutive cycle?
It'd be a rarity in Minnesota politics – it's happened only twice during the DFL era and it's been a half a century since the last time it took place.
The most recent period in which Minnesota U.S. Representatives endured back-to-back-to-back defeats occurred in 1958, 1960, and 1962.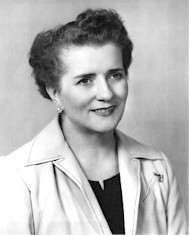 In 1958, two-term Representative Coya Knutson – Minnesota's first woman elected to Congress – was narrowly defeated by Republican Odin Langen in the state's 9th CD.
Two years later, six-term DFLer Roy Wier lost his 3rd CD seat to Clark MacGregor and in 1962 10-term Republican Walter Judd lost his 5th CD seat to Don Fraser. Republicans have not won back this Minneapolis-based seat ever since.
The only other time Minnesota U.S. Representatives suffered general election defeats in back-to-back-to-back cycles during the DFL era began with the launch of the newly merged party in 1944.
That cycle saw two-term GOPer Richard Gale and eight-term Republican Melvin Maas lose their 3rd and 4th CD seats respectively to William Gallagher and Frank Starkey.
Starkey in turn lost his 4th CD seat after just one term in 1946 to Republican Edward Devitt, as did seven-term Republican William Pittenger to John Blatnik in the 8th CD.
1948 was an even more tumultuous cycle.
The Gopher State's 4th CD seat flipped again with Devitt losing to DFLer Eugene McCarthy.
Meanwhile freshman Republican George MacKinnon lost his 3rd CD seat to Roy Wier and 16-term GOPer Harold Knutson lost his 6th CD seat to Fred Marshall.
During the pre-merger era, incumbents were defeated in three or more consecutive cycles during three other stretches.
Fourteen incumbents lost at the ballot box across six cycles during the mid-1880s through the mid-1890s:
· One in 1886: Republican John Gilfillan
· Three in 1888: Democrats Thomas Wilson, John MacDonald, and Edmund Rice
· Four in 1890: Republicans Mark Dunnell, Darwin Hall, Samuel Snider, and Solomon Comstock
· Two in 1892: Democrat James Castle and Democrat-Farmer's turned Democratic candidate William Harries
· Three in 1894: Democrats Osee Hall and Melvin Baldwin and People's candidate Haldor Boen
· One in 1896: Republican turned Democrat-People's candidate Charles Towne
At least one Gopher State U.S. Representative was defeated in five consecutive cycles during the tumultuous 1930s which saw both the Farmer-Labor Party rise and fall as well as the state going from 10 Congressional districts in 1930, to nine at-large seats in 1932, to nine districts in 1934.
Sixteen incumbents fell during this five-cycle period:
· Six in 1932: Republicans William Pittenger, William Nolan, Melvin Maas, Conrad Selvig, August Andresen, Victor Christgau
· Three in 1934: Farmer-Laborites Magnus Johnson and Henry Arens and Farmer-Laborite turned independent Francis Shoemaker
· One in 1936: Republican William Pittenger
· Four in 1938: Farmer-Laborites Henry Teigan, Dewey Johnson, Paul John Kvale, John Bernard
· Two in 1940: Democrat Elmer Ryan and Republican turned independent-Republican John Alexander.
Minnesota U.S. Representatives were also defeated in three consecutive cycles in 1918 (five-term Republican Clarence Miller), 1920 (one-term Democrat William Carss), and 1922 (10-term Republicans Andrew Volstead and Halvor Steenerson).
If Rick Nolan should lose the state's 8th CD race in 2014 it would just be the fourth time in Minnesota history in which incumbents in the same congressional district were defeated in at least three consecutive cycles.
From 1886 through 1892, Minnesota saw four freshmen U.S. House members lose their 4th CD seat in consecutive cycles: Republican John Gilfillan in 1886, Democrat Edmund Rice in 1888, Republican Samuel Snider in 1890, and Democrat James Castle in 1892.
From 1888 through 1892, U.S. Representatives from the 1st CD lost three straight reelection bids: Democrat Thomas Wilson in 1888, Republican Mark Dunnell in 1890, and Democrat William Harries in 1892.
From 1944 through 1948, incumbents from the state's 4th CD defeated in the general election in three straight cycles: Republican Melvin Maas in 1944, DFLer Frank Starkey in 1946, and Edward Devitt in 1948.
Nolan is being challenged by Republican Fleet Farm CEO Stewart Mills III.
Follow Smart Politics on Twitter.