Runyan 1st New Jersey Sophomore US Rep to Call it Quits in 65 Years
The New Jersey Republican is the first two-term U.S. Representative from the Garden State not to seek a third term since 1948, and only the 6th out of more than 100 to serve since 1900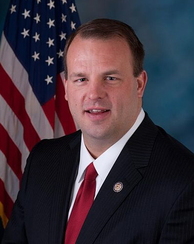 Jon Runyan's announcement Wednesday that he would not seek a third term from New Jersey's 3rd Congressional District marks the second time in just a few weeks that a sophomore Republican has surprised D.C. observers by calling it quits.
Last month, two-term Republican Tim Griffin of Arkansas also announced he would not be running for reelection in the 2014 cycle.
Runyan's district – with just a +1 GOP Partisan Voting Index tilt – is now considered a toss-up and will be heavily targeted by the Democratic Party.
And just how common is it for members of the New Jersey U.S. House delegation to pack it up after just two terms?
A Smart Politics analysis finds that Jon Runyan is the first two-term New Jersey U.S. Representative who chose not to seek a third term since 1948 – ending a streak of 56 consecutive sophomore delegation members from the state who sought reelection.
Runyan becomes just the sixth New Jersey U.S. Representative out of the 110 to serve in a second term during the 20th or 21st Centuries who opted not to run for reelection or seek higher office, or just 5 percent.
Of these 110 U.S. House members, 99 ran for a third term with 90 victorious and one pending (two-term Democrat Donald Payne, Jr. who is seeking his third term in 2014).
One lost his party's nomination (Republican John Ramsey in 1920) and another seven lost in the general election: Democrat Edward Townsend (1914), Democrat William Tuttle (1914), Republican Aaron Radcliffe (1922), Democrat Daniel Minahan (1924), Republican Herbert Taylor (1926), Democrat Harrison Williams (1956), and Democrat Helen Meyner (1978). (Note: Minahan and Taylor served their two terms nonconsecutively).
An additional three U.S. Representatives from the Garden State either ran for or were appointed to a higher or notable political office in their second term:
· Democrat Walter McCoy resigned during his second term in 1914 after being appointed associate justice of the Supreme Court of the District of Columbia.
· Republican Edward Gray ran unsuccessfully for the U.S. Senate in 1918.
· Instead of running for reelection in 1930, Republican Harold Hoffman accepted an appointment to become New Jersey's Motor Vehicle Commissioner and, in a few years, would be elected governor – narrowly winning the seat by less than one percentage point in 1934.
Two additional New Jersey U.S. House members died during their second term across this 113-year period: Democrats Joshua Salmon in 1902 and John Capstick in 1918.
That leaves just five previous sophomore U.S. Representatives from New Jersey since 1900 who called it quits in Washington after just two terms, including two delegation members who chose to serve in World War II instead.
The last Garden State two-term U.S. House member who did not run for reelection was Republican Frank Mathews in 1948.
Mathews was New Jersey's Deputy Attorney General when he won his first term in Congress in a 1945 special election to the state's 4th CD.
After serving out a full term after his reelection victory in 1946, Mathews chose not to seek a third and instead returned to his old position as deputy attorney general of his home state.
Over the next 65 years until Runyan's announcement on Wednesday, each of the subsequent 56 sophomore New Jersey U.S. House members since 1948 sought a third term.
The remaining four two-term members from the New Jersey delegation who did not seek reelection since 1900 are:
· Democrat Archibald Hart in 1916
· Democrat Charles O'Brien in 1924
· Republican Albert Vreeland in 1942
· Republican Frank Osmers in 1942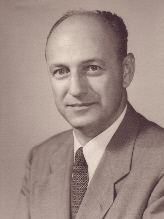 Representatives Vreeland and Osmers (pictured) did not run for reelection because they volunteered to serve in World War II.
According to the Biographical Directory of the United States Congress, Vreeland was granted a leave of absence from the House and in April 1942 was serving in the 76th Infantry where he received the rank of major.
Ordered back to Congress by President Roosevelt in July 1942, Vreeland opted not to run for reelection and chose to reenter the Army in January 1943.
Representative Osmers also enlisted in the Army while in his second term and graduated from Fort Benning as a second lieutenant in 1942.
However, as with Vreeland, a directive by FDR placed him on the inactive duty list.
Osmers likewise did not run for reelection and joined the 77th Infantry in January 1943 after the end of his term.
Osmers would later return to the chamber and serve seven more terms after winning the Election of 1950.
During the 18th and 19th Centuries it was much more common for New Jersey U.S. Representatives to serve just two terms.
During that 113-year span, 69 members of the state's U.S. House delegation served two terms due to not seeking reelection, losing their reelection bid, running for higher office, or dying in office.
Political Fate of Two-Term New Jersey U.S. Representatives, 1900-present
Fate

#

Percent

Won 3rd term

90

81.8

Lost 3rd term

8

7.3

Did not run

6

5.5

Ran for / appointed to higher office

3

2.7

Died in office

2

1.8

TBD (running in 2014)

1

0.9
Table compiled by Smart Politics.
Follow Smart Politics on Twitter.