Plurality Blues: Governors on the Hot Seat
Since 1900, less than half of plurality-winning governors who were eligible for another term were reelected to their seat in the next cycle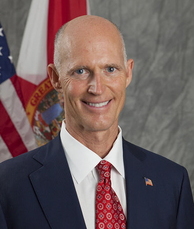 Heading into the 2014 election cycle there were nine governors – including six Democrats – who were not elected with a majority of the vote four years prior.
Two of these governors opted not to run for reelection next year: two-term Democrat Deval Patrick of Massachusetts and first term independent-turned-Democrat Lincoln Chafee of Rhode Island.
That leaves seven incumbents seeking reelection in 2014 who slipped into office with a majority of the electorate voting against them: Democrats Mark Dayton of Minnesota (43.6 percent), Pat Quinn of Illinois (46.8 percent), John Kitzhaber of Oregon (49.3 percent), and Dan Malloy of Connecticut (49.5 percent) and Republicans Paul LePage of Maine (38.1 percent), Rick Scott of Florida (48.9 percent), and John Kasich of Ohio (49.0 percent).
Several of these incumbents are currently seen as vulnerable targets – particularly LePage, Scott, Quinn, Kasich, and Malloy.
So what are the odds these plurality winners can survive and win reelection next year?
A Smart Politics analysis of the more than 250 gubernatorial plurality winners since 1900 finds less than half of those eligible to run for another term were reelected to their seat in the subsequent cycle.
Since 1900, there have been 1,832 gubernatorial races across the country, of which 259 resulted in the winning candidate garnering less than 50 percent of the vote, or one in every seven races (14.1 percent).
Twenty-nine of these plurality winners were ineligible to run for reelection due to term limits, and the fates of nine others have not yet been determined (the seven mentioned above running in 2014 plus Indiana Republican Mike Pence and Montana Democrat Steve Bullock – both elected in 2012).
Of the remaining 221 governors, just 100 went on to win reelection in the next cycle, or 45.2 percent.
What happened to the other 121?
· 57 opted not to defend their seat
· 50 lost in the general election (37) or lost their party's nomination (13)
· 6 resigned from office
· 4 died in office
· 3 were impeached
· 1 was recalled
Political Fate of Plurality-Winning Governors in Subsequent Election Since 1900
Fate

#

Percent

Won

100

45.2

Did not run

57

25.8

Lost general election

37

16.7

Lost nomination

13

5.9

Resigned

6

2.7

Died in office*

4

1.8

Impeached

3

1.4

Recalled

1

0.5
* Includes one victorious gubernatorial candidate, Progressive Orland Loomis of Wisconsin in 1942, who died before taking office. Note: Includes only plurality winning governors who were constitutionally eligible to run for another term. Table compiled by Smart Politics.
In recent years, plurality winners who were not reelected to their seat during the following cycle include:
· Minnesota Independence Party's Jesse Ventura: did not run in 2002
· New Hampshire Democrat Jeanne Shaheen: did not run in 2002 (ran for Senate instead)
· California Democrat Gray Davis: recalled in 2003
· Mississippi Democrat Ronnie Musgrove: lost general election in 2003
· Missouri Democrat Bob Holden: lost primary in 2004
· New York Republican George Pataki: did not run in 2006
· Massachusetts Republican Mitt Romney: did not run in 2006
· Illinois Democrat Rod Blagojevich: impeached in 2009
· Alaska Republican Sarah Palin: resigned in 2009
· Nevada Republican Jim Gibbons: lost primary in 2010
· Minnesota Republican Tim Pawlenty: did not run in 2010
The two main reasons victorious gubernatorial candidates emerge with a plurality of the vote is either 1) there is a strong third party presence in the state (historically, states like Minnesota, Maine, or Alaska) or, 2) there are weak third party candidates on the ballot in a very tight race between the two major party nominees.
Overall, plurality winning gubernatorial candidates since 1900 have averaged 46.3 percent of the vote.
That mark increases to 51.0 percent for the 134 who appeared on the subsequent general election ballot.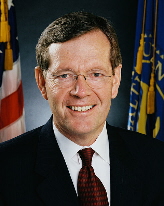 The best showing after a plurality win since 1900 was turned in by Utah Republican Michael Leavitt in 1996.
Leavitt followed up his 42.2 percent victory in 1992 over Independent Party of Utah candidate Merrill Cook and Democrat Nick Hanson with a 75.0 percent win four years later over Democrat Jim Bradley.
Only two other plurality winners in the 20th or 21st Centuries reached the 70 percent mark in the next cycle: Nebraska Democrat Ben Nelson in 1994 (73.0 percent) and Wyoming Democrat Dave Freudenthal in 2002 (70.0 percent).
Another 16 plurality winners finished with more than 60 percent in the next cycle with 55 others receiving at least 50 percent.
The remaining 60 plurality winners who appeared on the next general election ballot failed to reach the 50 percent mark for yet another cycle.
There is one bright spot for plurality winners, however.
Looking at the data since 1950 finds those eligible to run again have been victorious 58.1 percent of the time in the subsequent cycle, with 18.6 percent opting not to run again, and 17.5 percent losing their party's nomination or the general election.
Another 5.8 percent were impeached, resigned, or recalled.
In addition to Louisiana, which requires a majority winner, three states have not had a plurality winner since 1900: Arkansas, North Carolina, and South Carolina.
Follow Smart Politics on Twitter.