Can Dayton Catch Lightning in a Bottle Twice?
Minnesotans have elected a Democratic governor with a Democrat in the White House in just four of 28 cycles since statehood – with none in their second term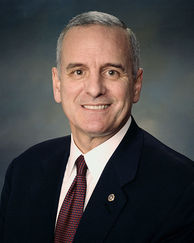 While there are still 11 months until Election Day, Democrats up and down the ballot are wary of how President Barack Obama's sinking approval ratings might affect their chances in the 2014 midterms.
At the top of the ballot in Minnesota is Governor Mark Dayton, who might be feeling more confident than most – considering he's already won at the ballot box with a struggling Obama looming over his campaign (the president had an approval rating of just 45 percent in early November 2010).
That victory by Dayton, as it turns out, was a rare feat in the history of Minnesota elections.
A Smart Politics review of Minnesota election data finds that Democratic gubernatorial candidates have won only four of 28 contests since statehood with a sitting Democratic president in the White House, or 14 percent.
In addition to Dayton's 2010 win, the only other Democrats to win the governorship of the Gopher State while their party ran the executive branch in Washington D.C. were:
· Henry Sibley in 1857 with James Buchanan in the White House.
· Winfield Hammond in 1914 with Woodrow Wilson at the helm.
· Karl Rolvaag in 1962 with John Kennedy in office.
Governor Dayton has another thing in common with all of these Democrats who can claim such an accomplishment: they were all elected by very narrow margins.
Dayton, of course, escaped the Republican tsunami in 2010 when he won by less than 9,000 votes over Tom Emmer (0.4 points) with 43.6 percent of the vote.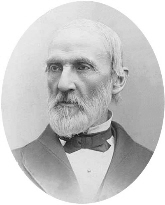 Sibley, the state's first governor, defeated Republican Alexander Ramsey by just 240 votes (0.7 points) during his 1857 win.
Rolvaag famously defeated incumbent governor Elmer Andersen by 91 votes in a contest that required a drawn-out recount. (Rolvaag did not take office until March 25, 1963).
Hammond, meanwhile, won his race in 1914 with just 45.5 percent of the vote – defeating William Lee by 3.7 points.
And there is another shared point of interest among these four Democrats: Sibley, Hammond, Rolvaag, and Dayton all eked into office when their Democratic president was in his first term with less than two years on the job.
Meanwhile, Minnesota's Democratic gubernatorial candidates are 0-12 historically when their president is serving in his second term (or greater, with FDR).
Obama – who is already being cast as a lame duck by some in D.C. – will have nearly six years under his belt (creating an increasing list of GOP talking points) when Minnesota voters go to the polls next November.
To be sure, the Republican Party dominated Minnesota politics – including gubernatorial races – for the first several decades until the rise of the Farmer-Labor Party in the 1920s and 1930s.
As such, it should not be surprising the Democratic gubernatorial candidates have a low winning percentage across Minnesota history.
Even still, Democrats have been more than twice as likely to win the governor's mansion with a Republican in the White House – winning 11 of 37 races, or 30 percent – as they have with a Democrat in D.C. (four of 28 races, 14 percent).
Democrats have also averaged 40.0 percent of the vote with a sitting Republican president in D.C. versus 33.5 percent with a Democratic president.
As for Republicans, the party has won 24 of 37 gubernatorial races with a GOPer in the White House (65 percent) – only slightly lower than when a Democrat is president (20 of 28 races, 71 percent).
Over the last five-plus decades Republicans won the governorship with a Republican president in 1960 (Elmer Andersen, Dwight Eisenhower), 1990 (Arne Carlson, George H.W. Bush), and 2002 and 2006 (Tim Pawlenty, George W. Bush).
As for who will take on Dayton next November – that question just got murkier last month when Marty Seifert entered the crowded six-candidate Republican field.
Follow Smart Politics on Twitter.