Massachusetts Republicans Lose 92nd Consecutive US House Race
Bay State Republicans have lost 92 contests in a row and picked off just 2 of 294 Democratic-held Massachusetts U.S. House seats since 1944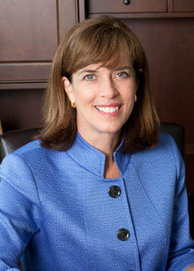 The fifth special election to the U.S. House of Representatives in 2013 may have generated the least amount of interest and drama.
On Tuesday, Democratic Massachusetts State Senator Katherine Clark easily defeated Republican attorney Frank Addivinola and two non-major party candidates in the 5th Congressional District contest to fill the seat of Ed Markey, who was elected to the U.S. Senate earlier this summer after John Kerry's resignation to become Secretary of State.
Massachusetts' 5th CD is the second bluest district in the state, tallying a +14-point Democratic Partisan Voting Index advantage (behind only the 7th CD at +31 DEM).
That is slightly less of a partisan tilt than the special election held in Missouri's 8th CD in June of this year to fill Jo Ann Emerson's seat (+17 GOP).
Although both below-the-radar races had one thing in common – each continued streaks of partisan futility.
The Missouri race marked the 47th consecutive contest in which Democrats lost a Republican-controlled district, dating all the way back to 1994.
That marked the second worst streak in the nation for the party – behind only South Carolina at 48.
And now, with their loss in the 5th CD special election Tuesday, Massachusetts Republicans have lost their 92nd consecutive U.S. House race – the party's longest such drought in the nation.
The Democratic Massachusetts U.S. House victory streak began with their sweep of the state's 10 congressional districts in 1996 – picking up the 3rd and 6th CDs that the party had lost in 1992 – and holding the other eight seats.
Democrats also swept each of the 79 districts across the next eight general election cycles through 2012, plus won special elections in the 9th CD (2001) and 5th CD (2007, 2013) to run their current U.S House winning streak to 92 straight victories.
Since losing two U.S. House seats in 1992, Massachusetts Democrats have also held each of the 98 seats on the general and special election ballots since 1994.
The current Democratic 92-race U.S. House victory streak is the longest by any political party in the history of Massachusetts.
Democrats have been on an incredible run in holding their own districts in the state dating back to the close of World War II.
Since 1944, Massachusetts Democrats have held 292 of 294 U.S. House seats in general and special elections, or 99.3 percent of all contests.
In other words, Republicans have picked off Democratic House seats in Massachusetts at a rate of just 0.7 percent over the last 69 years.
By contrast, Democrats have picked off Republican seats in the Bay State at a rate of more than 12 times that amount at 9.0 percent, taking 11 of 122 GOP-controlled U.S. House seats during this 35-cycle span.
Massachusetts Republicans have seen their 10-seat delegation from 1944 erode to its current level of zero with Democrats picking up seats in 1946, 1948, 1954, 1958, 1972, 1974, 1982, and 1996.
Aside from the loss of the two seats in 1992, the only other instance of a Democratic-held districts changing partisan control occurred in 1962 – although it comes with an asterisk.
In that cycle, Massachusetts lost two seats due to reapportionment (from 14 to 12) – one Democratic and one Republican. The 12th CD Democratic incumbent John McCormack ran and won in the new 9th CD while the 9th CD Republican incumbent Keith Hastings ran and won in the new 12th CD. In short, it was an equal swap for the two parties as districts were renumbered.
(As a result of redistricting in 1962 there was also a duel-incumbent matchup in the 5th CD between Republican Brad Morse (from the 5th) and Democrat Thomas Lane (of the old 7th CD) with Morse holding the seat).
As such, the only true black marks on the Democratic resumé in defending its home turf over the last 69 years came in 1992 when incumbent Joseph Early was defeated in the 3rd CD by GOPer Peter Blute and incumbent Nicholas Mavroules lost in the 6th CD to Republican Peter Torkildsen.
Through Tuesday's special election, Massachusetts Democrats have won their last 92 U.S. House races by an average victory margin of 58 points.
In 37 of those contests Republicans failed to field a candidate, and came within single digits just six times: 1996 (1st, 3rd, and 6th CDs), 2007 (5th CD special), 2010 (10th CD), and 2012 (6th CD).
Republicans failed to capitalize on one of their best chances to end the streak a year ago when then beleaguered 8-term incumbent John Tierney eked out a 1.2-point victory over Richard Tisei in the 6th CD.
Recent Republican congressional futility in the Northeast, of course, is not limited to Massachusetts:
· In Rhode Island, Democrats have won 20 consecutive U.S. House contests dating back to 1994.
· In Maine, Democrats have won a record 18 straight U.S. House races dating back to 1996. (The longest previous streak for Democrats in the Pine Tree State was just six contests when the party swept the elections of 1966, 1968, and 1970).
· In Connecticut, Democrats have won 15 consecutive U.S. House races spanning the last three general election cycles – the best ever streak for the party in the Nutmeg State.
Follow Smart Politics on Twitter.