The Final Six: Which State Will Next Elect Its 1st Woman to the US House?
Six states have yet to elect a woman to the U.S. House of Representatives, but one is poised to be crossed off that list in 2014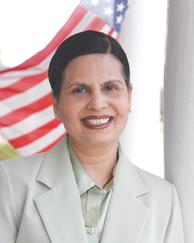 The election of Katherine Clark in a special election from Massachusetts to the U.S. House Tuesday set an all-time mark for the number of female U.S. Representatives in the chamber.
The 113th Congress began with 78 female U.S. Representatives from 31 states before the retirement of Jo Ann Emerson of Missouri in late January dropped that number to 77.
Democrat Robin Kelly won a special election to fill the seat of Jesse Jackson, Jr. in Illinois in April and Clark's victory last week brings the tally up to 79.
Six states, however, have still yet to elect a woman to the chamber – some 97 years after the first woman was elected to the House in 1916 (Montana Republican Jeannette Rankin): Alaska, Delaware, Iowa, Mississippi, North Dakota, and Vermont.
But, a new election cycle brings another opportunity for these half-dozen states to finally make history.
So what are the odds any of these states will fall from this list in 2014?
In Iowa, women have the best chance of finally breaking through and winning a seat in Congress after nearly 170 years since statehood.
Democrat Bruce Braley's decision to run for the U.S. Senate opened up the floodgates in the state's 1st CD with eight major party candidates currently vying for the seat thus far including three women: former Democratic State Senator Swati Dandekar (pictured above), Democratic State Representative Anesa Kajtazovic, and Democratic Cedar Rapids City Councilwoman Monica Vernon.
Through September 2013, Dandekar had the most cash on hand among the the trio with $187K compared to $162K for Vernon and $29K for Kajtzovic.
Other candidates filing for the race are Democrats Pat Murphy and Dave O'Brien and Republicans Rodney Blum, Steve Rathje, and Walt Rogers.
Whichever candidate emerges as the Democratic nominee is expected to have the inside track in this left-leaning district.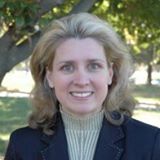 Iowans are currently slated to have at least one other – albeit more difficult – chance to elect their first woman to Congress.
In the Hawkeye State's 3rd CD, one woman has launched a bid to challenge 10-term Republican Tom Latham: former State Senator Staci Appel.
Appel and Gabriel De La Cerda are currently vying for the Democratic nomination.
In the 2nd CD, only one candidate has filed to face four-term Democrat David Loebsack thus far – Republican State Representative Mark Lofgren.
Of note: female major party nominees have been defeated in the 2nd CD in five of the last nine cycles:
· Democrat Donna Smith lost to Jim Nussle by seven points in 1996 and 11 points in 2000.
· Democrat Julie Thomas lost to Jim Leach in the newly drawn 2nd CD in 2002 by six points.
· Republican Mariannette Miller-Meeks was defeated by Loebsack in 2008 by 18 points and in 2010 by five points.
Only one candidate has currently filed to challenge six-term Republican Steve King in the 4th CD – Democrat Jim Mowrer.
Women have thus far been shut out of all 642 seats awarded to Iowa in the U.S. House since statehood in 1846.
Only one other woman has filed to run across the other five states.
In Delaware, two-term Democrat John Carney is running for reelection to the state's at-large seat after notching a 31-point victory last cycle.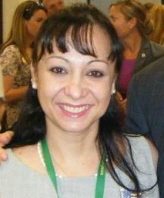 One Republican has filed to challenge Carney for the seat – Rose Izzo, who is making her third attempt at securing the GOP nomination.
Izzo, a self-described "citizen candidate," lost her 2012 bid for the GOP nomination, winning 34.5 percent in a race won by Tom Kovach.
She also placed a distant third in the 2010 GOP primary for the at-large seat, winning 3.7 percent in her first such bid.
Delaware has not elected a woman to any of the 118 seats it has held in the nation's lower legislative chamber since 1789.
In Alaska, 21-term Republican Don Young, who carried the state's at-large House seat by 35 points in 2012, seems to be a virtual lock once again for a position he has held since his special election victory in 1973.
All three Democratic challengers who have filed for the race are men: Alaska National Guard JAG officer Forrest Dunbar, medical practice administrator Matt Moore, and Frank Vondersaar.
Alaska has gone 28 cycles without electing a woman to the U.S. House since statehood in 1959.
In Vermont, four-term Democrat Peter Welch is the heavy favorite to win a fifth term to the Green Mountain State's at-large seat in 2014.
Welch, who won by 48 points in 2012, was the first Democrat to win a U.S. House seat in Vermont in 2006 since William Meyer's victory in 1958.
The Democratic Congressman is currently the only candidate to file in the race in a state where each of the 268 U.S. House seats awarded to Vermont have been held by men since 1791.
In North Dakota, Freshman Republican Kevin Cramer has filed to run for reelection in a race he won by 13-points against State Representative Pam Gulleson in 2012.
No other candidate has filed thus far to challenge Cramer in 2014.
Women have yet to hold any of the 108 House seats North Dakota has held since statehood in 1889.
In Mississippi, all four male incumbents are running for reelection: two-term Republican Alan Nunnelee in the 1st, 11-term Democrat Bennie Thompson in the 2nd, three-term Republican Gregg Harper in the 3rd, and two-term Republican Steven Palazzo in the 4th.
Only one challenger has filed thus far for any of these seats: Tavish Kelly is launching a primary challenge against Palazzo in the 4th CD.
Men have held all 512 seats awarded to Mississippi since statehood in 1817.
Other candidates could still file in each of these six states as the major party filing deadlines do not arrive until March for Iowa and Mississippi, April for North Dakota, June for Alaska and Vermont, and July for Delaware.
Follow Smart Politics on Twitter.