Status Quo in Uncompetitive Alabama 1st CD Special
Only one Democrat has won 40 percent of the vote in 25 Yellowhammer State 1st CD races since 1966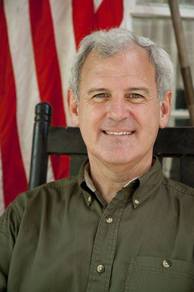 Republican Bradley Byrne's ho-hum victory over Democrat Burton LeFlore Tuesday in Alabama's 1st Congressional District was the sixth special election held in 2013 – and the fifth uncompetitive race.
Byrne defeated LeFlore by approximately a 2:1 margin – an expected outcome in a district where Democrats had not even fielded a candidate in eight of the last 17 general election contests since 1980 (1980, 1986, 1990, 1998, 2000, 2008, 2010, 2012).
In fact, the last Democrat to reach the 40 percent mark in a 1st CD race came in 1984 when Frank McRight narrowly lost to Sonny Callahan with 49 percent of the vote in an open seat race.
McRight is the only 1st CD Democrat to win 40 percent of the vote over the last 25 general and special election contests since 1966.
Byrne fills the seat vacated by Jo Bonner who resigned in August to become the University of Alabama System's vice chancellor of government relations and economic development.
The special election continues a general pattern of cycle-to-cycle partisan stability in a state that, over the course of the last five decades, has nonetheless seen a nearly 180-degree flip in the partisan composition of its U.S. House delegation from 8-0 Democratic to 6-1 Republican.
Prior to the Election of 1964, Republicans had not won an Alabama U.S. House seat since the 1800s, when GOPer William Aldrich successfully contested the Election of 1898 in the 4th Congressional District.
After the passage of the Civil Rights Act in July 1964, Republicans picked off five of the eight seats held by Democrats that November (all eight seats had been elected at-large during the 1962 cycle).
During the next 24 cycles, from 1966 through Tuesday's special election, Republicans and Democrats have each won 87 contests.
Republicans have held 83 seats (82 general election, one special) and picked off four Democratic seats during this period:
· 1992 (6th CD): Spencer Bachus defeated five-term Democratic incumbent Ben Erdreich.
· 1996 (3rd CD): Bob Riley won an open seat race held by Democrat Glen Browder.
· 1996 (4th CD): Robert Aderholt won an open seat race held by Democrat Tom Bevill.
· 2010 (2nd CD): Martha Roby defeated one-term Democratic incumbent Bobby Bright.
Democrats, meanwhile, have also held 83 seats since 1966 (81 general, two special), and picked up four held by Republicans:
· 1966 (4th CD): William Nichols defeated one-term Republican incumbent A. Glenn Andrews.
· 1966 (7th CD): Tom Bevill won an open seat held by Republican James Martin.
· 1982 (6th CD): Ben Erdreich defeated one-term Republican incumbent Albert Smith.
· 2008 (2nd CD): Bobby Bright won an open seat held by Republican Terry Everett.
In short, since 1966, only one U.S. House seat has flipped that did not involve an open seat race or a freshman incumbent on the ballot.
Overall, just 17 of the 174 general and special U.S. House elections in the state since 1966 have been decided by less than 10 points:
· One race in the 1st CD: 1984
· Seven in the 2nd: 1966, 1978, 1982, 1990, 1992, 2008, 2010
· Three in the 3rd: 1996, 2002, 2008
· One in the 4th: 1996
· Two in the 5th: 1994, 2008
· Three in the 6th: 1980, 1982, 1992
Follow Smart Politics on Twitter.