A look back at which political institutions were covered the most at Smart Politics in 2013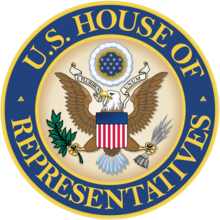 For new readers of Smart Politics, this end-of-the-year report offers a slice of how the data was carved up at Smart Politics in 2013 across the more than 200 reports published on the site this year.
The plurality of coverage centered on the U.S. House of Representatives, with 73 reports focused on that institution, or 34 percent of the year's content.
A sampling of such stories includes:
· Western Women: Regional Gender Disparities in Congressional Representation
· To Serve or Represent? Website Taglines of US Representatives
· Meet the Three House Women Who Go by "Congressman"
· African-American US Representatives by the Numbers
· Running from the Flag? Old Glory Symbolism Waning on US House Campaign Websites
Sixty-three reports discussed developments in or campaigns for the U.S. Senate (30 percent) such as:
· The Longest-Held Republican US Senate Seats
· US Senate Special Elections by the Numbers
· Unusual Entrances: Clergymen Turned US Senators
· Harry Byrd's Death Leaves 167 Living Ex-Senators
· The Third Wheel: States with the Most 3rd Party US Senate Candidacies
Some reports focused on members of both legislative chambers:
· Clockwatchers: Capitol Hill Republicans Showcase 'Debt Clocks' on Websites
· Unusual Exits: 6 Members of Congress Killed by Accidental Gunshots
· 64 Percent of 9/11 Legislators Are Out of Congress
Forty-two reports addressed governorships or upcoming gubernatorial contests across the country (20 percent):
· The Most Competitive States for Gubernatorial Elections Since 1900
· The Five-Timers Club: Gubernatorial Edition
· The Top 50 Longest-Serving Governors of All Time
· 7 Gubernatorial Election Double-Takes
· Which States Have the Highest Rates of Female Gubernatorial Nominees?
· Plurality Blues: Governors on the Hot Seat
Another 26 reports focused on the presidency (12 percent):
· Who's #1? The Media's 2016 Republican Field
· The Death of Presidents: Beware of June and July
· Obama Has Mentioned Terrorism Nearly 1,500 Times as President
· Presidential Commencement Addresses: Notre Dame Reigns
· George H.W. Bush: Hater of Broccoli
· Pollsters Ignoring Rick Perry's 2016 'Campaign'
An additional four percent of reporting addressed other political offices or institutions.
The plurality of Smart Politics reporting in 2013 focused on national politics, regional politics, or politics and campaigns across multiple states (79 reports, or 37.1 percent).
However, stand alone reports were also written on political developments in 37 different states led by Smart Politics' home state of Minnesota (33) and followed by South Dakota and Wisconsin (eight each), Iowa, Massachusetts, and Pennsylvania (six), Florida, South Carolina, and Virginia (five), and Kentucky, New Hampshire, and New Jersey (four).
Follow Smart Politics on Twitter.