Meet the 4 Senators Who Don't Use a Home State Address in FEC Filings
While four Senators file from addresses inside the beltway, one Midwesterner files from his hometown, population 373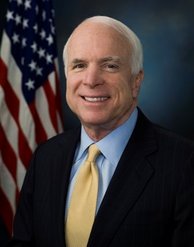 With congressional approval ratings dropping into the single digits, the time couldn't be worse to seem "too Washington."
Candidates for federal office without ties to D.C. will flaunt their non-beltway credentials, while those in D.C. do their best to distance themselves from their insider position, and the frequently reviled city where they work.
When filing for federal office, the FEC requires the candidate fill out a mailing address.
Understandably most sitting members do not want to give out their home address. As such, all that is required when filling out a Statement of Candidacy is a "mailing address that the individual can access," according to the agency.
For a sitting member of Congress, that usually means an address back in their home state where they, or more likely one of their campaign workers, can retrieve mailings related to fundraising.
Sometimes U.S. Senators file from their hometown. Others from offices in the largest city in their home state or the state capital.
However, for a few U.S. Senators, the address they provide to the FEC is not located in their home state – but instead in the heart of the beltway.
A Smart Politics review finds that four of the 100 members of the U.S. Senate use a mailing address for their FEC filings that is not in their home state: Arizona Republican John McCain, Tennessee Republican Lamar Alexander, Louisiana Democrat Mary Landrieu, and California Democrat Dianne Feinstein.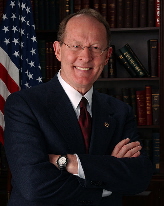 McCain and Alexander actually list the same address in Alexandria, Virginia – home to the Republican political accounting firm Huckaby Davis Lisker.
Bookkeeping for both Senators is done at 228 South Washington Street, Suite 115 in Alexandria – which is also the listed address for the principal campaign committee of each Senator: Alexander for Senate 2014, Inc. and Friends of John McCain, Inc.
Landrieu and Feinstein, meanwhile, use mailing addresses in Washington, D.C.
Senator Feinstein does so even though her principal campaign committee, Feinstein for Senate 2018, is headquartered in Sacramento.
Landrieu's FEC mailing address, meanwhile, is actually the home she shares in the District with her husband, Frank Snellings.
As for the other 96 U.S. Senators, a dozen pairs file their FEC paperwork from the same city:
· Alaska's Lisa Murkowski and Mark Begich (Anchorage)
· Colorado's Mark Udall and Michael Bennet (Denver)
· Delaware's Tom Carper and Chris Coons (Wilmington)
· Georgia's Saxby Chambliss and Johnny Isakson (Atlanta)
· Hawaii's Brian Schatz and Mazie Hirono (Honolulu)
· Idaho's Jim Risch and Mike Crapo (Boise)
· Indiana's Dan Coats and Joe Donnelly (Indianapolis)
· Nevada's Dean Heller and Harry Reid (Las Vegas)
· New Jersey's Cory Booker and Bob Menendez (Newark)
· Oregon's Ron Wyden and Jeff Merkley (Portland)
· South Dakota's Tim Johnson and John Thune (Sioux Falls)
· Washington's Maria Cantwell and Patty Murray (Seattle)
But not every Senator files from offices in one of their home state's big cities.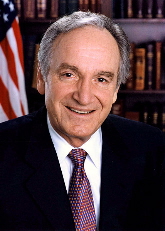 For example, retiring five-term Democrat Tom Harkin of Iowa still files from his hometown of Cumming – population 373 according to 2012 estimates.
That's the smallest-sized town among the 100 U.S. Senators in the chamber.
Likewise, Montana Democrat Jon Tester files from Big Sandy (pop. 610) the nearby town from where he grew up.
Harkin and Tester are the only Senators who file from a town with a population of less than 1,000 residents.
Eight other U.S. Senators file from towns with populations of at least 1,000 people but less than 10,000:
· New Hampshire Democrat Jeanne Shaheen (Madbury, pop. 1,509)
· Ohio Republican Rob Portman (Terrace Park, pop. 2,249)
· Nebraska Republican Debra Fischer (Valentine, pop. 2,760)
· Pennsylvania Republican Pat Toomey (Zionsville, pop. 3,223)
· Rhode Island Democrat Jack Reed (Jamestown, pop. 5,405)
· Vermont Democrat Patrick Leahy (Montpelier, pop. 7,787)
· South Carolina Republican Lindsey Graham (Seneca, pop. 8,098)
· Utah Republican Mike Lee (Alpine, pop. 9,853)
On the other end of the spectrum, only four Republicans file from cities over 500,000 in population compared to 14 Democrats.
The only GOPers filing from these very large cities of more than a half-million residents are Nevada's Dean Heller (Las Vegas, pop. 596,424), Texas' John Cornyn (Austin, pop. 842,592), Indiana's Dan Coats (Indianapolis, pop. 844,220), and Texas' Ted Cruz (Houston, pop. 3.8 million).
Follow Smart Politics on Twitter.