Mariannette Miller-Meeks: Try, Try Again in 2014?
Recycled losing major party nominees have won just 17 of 92 U.S. House races in Iowa history in subsequent races, with those running for a third time winless in nine attempts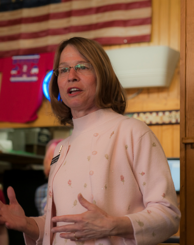 Iowa's 2014 elections for the U.S. House of Representatives are turning out to be races to watch once again.
In 2012, after new district lines were created and a seat was lost due to reapportionment, each Hawkeye State congressional race was decided by 15 points or less – for the first time since 1936, when each of Iowa's nine races for the lower legislative chamber were decided by less than 12 points.
In 2014, there will be two open seat races in the 1st and 3rd CDs, with Democrat Bruce Braley running for the U.S. Senate and GOPer Tom Latham retiring at the end of his 10th term.
And now, with the abrupt resignation last week of Mariannette Miller-Meeks as Director of Iowa's Department of Public Health, comes the news from Governor Terry Branstad that she will likely run for Congress in the state's 2nd CD.
For the third time.
Miller-Meeks previously ran for the 2nd CD seat against Democrat Dave Loebsack in 2008 and 2010.
So will the third time be a charm?
A Smart Politics review of Iowa election data finds that major party nominees who lost their first two races for the U.S. House were defeated the third time they received their party's nomination in all nine attempts.
(Note: The data in this report excludes attempts by members of Congress to win back their seat after losing at the ballot box as an incumbent).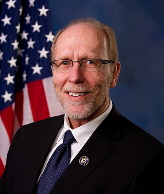 Miller-Meeks lost to Loebsack by 18.4 points six years ago with 38.8 percent of the vote in her debut run for Congress.
She then challenged the Democrat two years later during the Republican tsunami of 2010 – but still lost by 5.1 points with 45.9 percent.
Losing Democratic and Republican challengers have frequently received a second chance in U.S. House races over the decades.
In fact, of the more than 660 contests for the chamber in Iowa history, 92 have featured a major party candidate making his or her second, third, or even fourth attempt to win their first ever congressional seat, or about one such candidate out of every seven races.
Of these 92 bids, however, just 17 were successful, or 18.5 percent.

Iowa's Democratic and Republican parties have both frequently recycled challengers over the last quarter-century, with 10 such candidates since 1988.
None, however, were successful.
In addition to Miller-Meeks (2008, 2010), Republican challengers over the past 25 years making their second appearance on the general ballot include Ben Lange in the 1st CD (2010, 2012), Stan Thompson in the 2nd (2002, 2004), and Paul Lunde in the 4th (1988, 1992).
The Democratic list is even longer with Joyce Schultz in the 5th CD (2004, 2006), Donna Smith in the 2nd (1996, 2000), Bob Rush in the 1st (1996, 1998), Elaine Baxter in the 3rd (1992, 1994), Eric Tabor in the 2nd (1986, 1988, 1990), and Bill Gluba in the 1st (1982, 1988, 2004).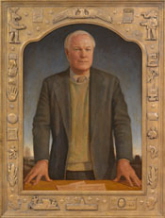 The last major party candidate to win a U.S. House seat the second time around was Republican Jim Leach in 1976.
Leach lost to Democratic incumbent Edward Mezvinsky by 8.8 points in 1974 in the 1st CD, but was successful two years later when he defeated Mezvinsky by 4.1 points.
Leach's perseverance paid off to the tune of 15 terms in Congress before losing to Loebsack in 2006.
Other candidates to win a U.S. House seat from Iowa the second time they received their party's nomination over the last half-century are:
· Democrat Leonard Wolf (2nd CD): losing in 1956 (48.6 percent), winning in 1958 (51.1 percent)
· Republican John Kyl (4th CD): losing in 1958 (48.0 percent), winning a special election in 1959 (52.3 percent)
· Democrat Edward Mezvinsky (1st CD): losing in 1970 (49.2 percent), winning in 1972 (53.4 percent)
· Democrat Tom Harkin (5th CD): losing in 1972 (44.7 percent), winning in 1974 (51.1 percent)
· Democrat Berkley Bedell (6th CD): losing in 1972 (47.5 percent), winning in 1974 (54.6 percent)
However, Miller-Meeks, has already had two chances and may now be seeking a third.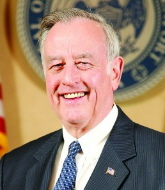 The aforementioned Bill Gluba is the last of nine Iowa U.S. House candidates who struck out their first two times at the plate, and were sent back by their party for a third time.
All nine lost again:
· Democrat William Leffingwell (2nd CD) in 1858, 1868, and 1870
· Democrat Anthony Van Wagenen (11th CD) in 1894, 1912 (special), and 1912 (general)
· Democrat James Murtagh (3rd CD) in 1906, 1914, and 1916
· Democrat Clair Williams (1st CD) in 1944, 1946, and 1952
· Democrat Steven Carter (4th CD) in 1948, 1950, and 1956
· Republican Don Mahon (5th CD) in 1966, 1968, and 1970
· Republican Tom Riley (2nd CD) in 1968, 1974, and 1976
· Democrat Eric Tabor (2nd CD) in 1986, 1988, and 1990
· Democrat Bill Gluba (1st CD) in 1982, 1988, and 2004
Leffingwell also lost on his fourth attempt carrying the Democratic banner in the 2nd CD in 1872.
Carter unsuccessfully contested his 1.4-point loss to Karl Le Compte in 1956 but would then receive his fourth nomination by the Democrats in 1958.
Carter won that 4th CD race against John Kyl by 4.0 points, however, as fate would have it, he would die after just 10 months in office in 1959.
As for Miller-Meeks, can she get closer to victory if she runs and wins the GOP nomination later this year?
To do so, she will have to first contend with State Representative Mark Lofgren who is also seeking the GOP nomination in the race.
If Miller-Meeks wins the nomination, the district lines of the 2nd CD have changed slightly in GOP's favor since the last time she ran – moving from a D+7 district in 2010 to D+4 today.
But will district residents take a third look at a candidate who they twice sent down to defeat?
Iowa U.S. House hopefuls have not had much luck winning over new voters on third attempt (averaging 40.8 percent of the vote) compared to their second (40.6 percent) and first (42.7 percent) times on the ballot.
Follow Smart Politics on Twitter.