David Vitter Launches Historic Gubernatorial Bid in Louisiana
No U.S. Senator from Louisiana has appeared on a gubernatorial primary or general election ballot over the last 110 years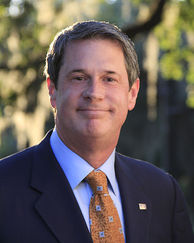 While it is unlikely two-term U.S. Senator David Vitter will clear the GOP field as a result of his announcement this week that he is running for governor of Louisiana in 2015, his decision to seek the highest office in his state is a sign that the once scandal-plagued politician believes he can come home again.
In a political era in which the public's view of Washington, D.C. – particularly Congress – is extremely low, one might expect a gubernatorial candidate who has spent a decade and a half on Capitol Hill to be at a disadvantage.
In addition to the usual Washington baggage, Vitter, of course, was also linked to the D.C. Madam scandal in 2007 – a scandal that apparently did not reach a tipping point with Louisiana voters who helped Vitter crush his Democratic challenger Charlie Melancon by nearly 20 points when he was up for reelection in 2010.
Vitter was aided that cycle by the three-year gap between his scandal and Election Day, plus the fact that he was on the ballot during a Republican tsunami in an increasingly red state.
And now Vitter is attempting to accomplish a political feat that no U.S. Senator in Louisiana has attempted in more than a century.
A Smart Politics analysis finds that no sitting or former U.S. Senator from Louisiana has been elected governor in the direct election era and that David Vitter is the first to even attempt a gubernatorial run in 110 years.
Overall, 48 men and women have been elected or appointed to the U.S. Senate from Louisiana since statehood.
Four of these individuals – all serving in the nation's upper legislative chamber during the 19th Century – were later elected governor during their political career.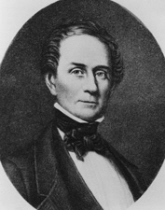 Jeffersonian Republican Henry Johnson was elected to the U.S. Senate in 1818 and served until 1824 when he resigned to run for governor.
Johnson was elected in 1824 in a five-candidate field that included former governor Jacques Villiere. As a Whig, Johnson would fail in two more gubernatorial bids (in 1838 and 1842) but was elected back to the Senate in 1844 where he served another five years.
Democrat Alexander Mouton was elected to the U.S. Senate in 1836 and served for five years until 1842, when he was elected governor – serving until 1846.
Republican William Kellogg served two stints in the Senate – from 1868 to 1872 and 1877 to 1883. Sandwiched in between Kellogg was elected governor, and was in that office from 1873 to 1877.
The last ex- or sitting Louisiana U.S. Senator to win the governorship was Democrat Newton Blanchard. Blanchard was appointed to the Senate in 1894 and served nearly three years until 1897.
After serving as an associate justice of the Louisiana Supreme Court for six years, Blanchard was elected governor in a landslide in 1904.
(Note: Four other Louisianans were first elected governor and then served in the U.S. Senate: Jeffersonian-Republican William Claiborne and Democrats Samuel McEnery, Murphy Foster, and Huey Long).
Since Blanchard, no U.S. Senator from the Pelican State has been elected governor, and Vitter is the first to even run for the office in 110 years.
Although those who served in the nation's upper legislative chamber over the last 10+ decades have not been wooed by the prospect of running the state from Baton Rouge, nearly two-dozen campaigns have been launched by sitting or ex-U.S. Representatives from Louisiana since 1900 – four of which were successful.
· 1908: Democrat Theodore Wilkinson
· 1928: Democrat Riley Wilson
· 1936: Democrat Cleveland Dear
· 1944: Democrats James Morrison and Lewis Morgan
· 1948: Democrat James Morrison
· 1952: Democrat T. Hale Boggs
· 1964: Democrat Gillis Long
· 1968: Democrat John Rarick
· 1972: Democrats Edwin Edwards (won), Gillis Long, and Speedy Long
· 1979: Republican David Treen (won)
· 1987: Democrats Buddy Roemer (won), Billy Tauzin, and Speedy Long, and Republican Bob Livingston
· 1991: Republican Clyde Holloway
· 1995: Democrat Cleo Fields
· 1999: Democrat William Jefferson
· 2003: Republican Buddy Leach
· 2007: Republican Bobby Jindal (won)
One difference between Vitter and Representatives Edwards, Treen, Roemer, and Jindal is that Vitter served at least twice as long in D.C. before launching a U.S. Senate bid than any of those four victorious congressmen.
Vitter has been in office nearly 15 years as a U.S. Representative (5.5 years) and Senator (9+ years).
Jindal worked only three years as a congressman, while Edwards served for 6.5 years, and Treen and Roemer for seven.
Follow Smart Politics on Twitter.