Georgia's Republican US Senate Primary: A Race for the Ages?
The 2014 field has a record number of GOP U.S. Senate candidates in the Peach State; one out of four Georgia U.S. Senate races have resulted in run-offs since 1968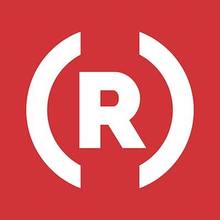 When two-term Georgia U.S. Senator Saxby Chambliss announced he would not run for reelection 13 months ago, the flood gates opened for what has become the must-watch primary of the cycle (now that Liz Cheney has abandoned her hopes of elected office in 2014 and Mitch McConnell has not yet hit the panic button in Kentucky).
Ever since top-tier Democratic candidate Michelle Nunn entered the race on the other side of the ballot, the GOP primary went from being the de facto general election, to an expensive battle with a (likely) 63-day run-off from which the eventual nominee may emerge as a slight underdog heading into November.
Through the end of 2013, six candidates had raised more than a half million dollars for their campaigns: U.S. Representatives Jack Kingston, Phil Gingrey, and Paul Broun, former Secretary of State Karen Handel, former Dollar Store CEO David Perdue, and businessman Eugene Yu.
Two lesser-known (and less well-funded) Republicans are also in the race: patent attorney Art Gardner and Derrick Grayson, a network engineer for the Metro Atlanta Rapid Transit Authority.
The primary contest – to be held on May 20th – is the earliest date ever in the State of Georgia with the expected run-off election conducted two months later on July 22nd.
While polling of this cluttered GOP field has been sparse, no candidate has eclipsed the 25 percent mark in surveys conducted to date – half the total necessary to avoid a run-off.
With so many candidates in the race, a lot of Georgians are undecided with just a shade over three months until Primary Day.
Eight is enough?
Eight Republican hopefuls are slated to be on the May primary ballot in the Peach State – the most ever in a GOP U.S. Senate primary in state history.
The Republican Party did not start competing in earnest in U.S. Senate contests in Georgia until the 1968 cycle.
Since then, six candidates have vied for their party's nomination in two cycles – in 1980 and 1996.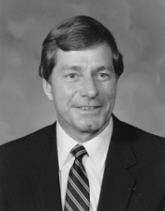 In 1980, Mack Mattingly easily won the primary with 59.8 percent of the vote, with Bud Bagley in a distant second with 12.9 percent and four other candidates in single digits.
Mattingly narrowly upset four-term Democratic incumbent Herman Talmadge in the general election to become the first Republican elected to the chamber from Georgia in over 100 years.
In 1996, Guy Millner (41.9 percent) was forced into a runoff against then State Senator Johnny Isakson (34.7 percent) with Clint Day in third at 18.7 percent and three other candidates in single digits.
Millner lost to Max Cleland in the general election.
The all-time record for candidates in a Georgia U.S. Senate primary by either party is 14 – set over 40 years ago in 1972.
That August saw 14 candidates on the ballot in primaries for the Democratic special and general election contests after the death of Richard Russell, who had held the seat since 1933.
Sam Nunn came in second in both primaries, but won each run-off.
Democrats also ran seven candidates in the 2004 open race to fill Zell Miller's seat.
Run-offs
The aforementioned 1972 Democratic run-offs were the first in Georgia U.S. Senate elections in the post-Civil Rights era.
Overall, there have been eight run-offs across the 32 Democratic and Republican Georgia U.S. Senate primaries since 1968 due to no primary candidate capturing a majority of the vote.
Run-offs have been triggered in Republican primaries in three of these cycles, with the plurality primary winner victorious in the run-off each time: 1984 (Mike Hicks), 1992 (Paul Coverdell), and 1996 (Guy Millner).
Democratic primaries, meanwhile, have generated run-offs five times since 1968.
The plurality winner was victorious in the run-off election in 1980 (incumbent Herman Talmadge) and 2004 (Denise Majette).
However, the candidate receiving the second highest vote total in the primary came back to win the run-off election three times: Sam Nunn (over David Gambrell) in 1972's special and general election run-offs and Jim Martin (over Vernon Jones) in 2008.
Try, try again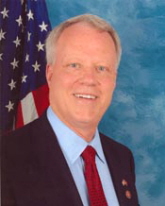 One of the top-tier candidates in the 2014 Republican primary is four-term U.S. Representative Paul Broun.
Broun, a physician, previously ran for the GOP nod in 1996 before holding political office – winning just 2.7 percent of the vote in a six-candidate field.
Broun is hoping the second time around is successful like it was for his 1996 ballot mate Johnny Isakson – who lost that year's Republican run-off but was elected to the chamber eight years later in 2004.
Twice was not enough for a few other GOPers, however, who were defeated on the U.S. Senate ballot several times in recent decades:
· Dean Parkinson (five times): 1978 (41.5 percent), 1980 (6.8 percent), 1986 (1.2 percent), 1992 (2.7 percent), and 1996 (0.6 percent)
· J.W. Tibbs (three times): 1980 (5.7 percent), 1984 (19.2 percent, losing the run-off to Mike Hicks), and 1986 (1.0 percent)
Patience was on the side of Democrat Zell Miller, however. Miller lost a 1980 primary run-off against Herman Talmadge only to come back 20 years later (after two terms as governor) to win a special election in 2000.
One final bit of Republican primary trivia: two other Georgia Republican U.S. Senate primary losers each lost presidential bids this century: Bob Barr (losing a run-off in 1992) in 2008 and Herman Cain (winning 26.2 percent in 2004) in 2012.
Follow Smart Politics on Twitter.