Democrats Flirting with Poorest Nevada Gubernatorial Showing Since the 1800s
Will Democrats eclipse even the 20 percent mark in 2014 with an unknown nominee taking on a popular GOP incumbent?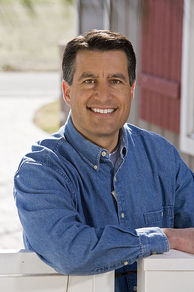 Reports out of Nevada Monday were grim for the Democratic Party – seeing their slim hopes of winning back the governor's seat for the first time in 20 years fade to black.
Clark County Commission Chairman Steve Sisolak passed up the chance to take on popular incumbent Republican Governor Brian Sandoval, thus leaving the party likely without a known candidate heading into the general election.
Nevada's filing period is March 3-14, but no major candidates have stepped into the gubernatorial arena to date to take on a governor whose state was carried by Barack Obama by 6.7 points in 2012.
Barring an 11th hour shake-up in the race, the Democratic Party could endure its worst cycle in a gubernatorial race in the Silver State in more than 110 years.
To date, the only candidates planning to file as Democrats are a political neophyte (casino industry worker Chris Hyepock) and an anthropology professor (Frederick Conquest).
Conquest previously ran for governor in 2010 and garnered only 14.7 percent of the vote in the Democratic primary won by Rory Reid. Conquest trailed "none of these candidates," which came in at 15.3 percent.
So just how low is the historical low water mark for Democratic gubernatorial candidates in Nevada?
Throughout Nevada's political history, Democrats have not suffered many blow-out losses in races for governor.
Across the 39 election cycles since statehood, only four Democratic nominees have failed to win 40 percent of the vote – and just two of 29 nominees since the 1900s.
By contrast, Republican gubernatorial nominees have not reached the 40 percent mark in 11 cycles since statehood, or in nearly 30 percent of all such races: 1894, 1898, 1906, 1914, 1934, 1938, 1942, 1962, 1974, 1986, and 1990.
Sandoval, who held the well-known candidate Rory Reid to 41.6 percent in 2010, will almost certainly hold his Democratic foe to much less than 40 percent this November. Even thirty percent might be optimistic.
The lowest levels of support for Democratic gubernatorial candidates occurred in 1894 (6.5 percent, Theodore Winters) and 1898 (20.6 percent, George Russell), although under unique political circumstances when the state was led by a third party.
During those contests, Silver Party nominees John Jones and Reinhold Sadler won plurality victories respectively in four-candidate fields that included Populist, Republican, and Democratic candidates.
The Silver Party would soon align itself with the Democrats and win the subsequent 1902 and 1906 gubernatorial contests with nominee John Sparks.
In the 20th Century, the weakest Democratic performances were turned in by Lieutenant Governor Robert Rose, who notched just 39.7 percent of the vote in 1978 against Republican Robert List, and State Senator Joe Neal, who won 22.0 percent in 2002 as incumbent Kenny Guinn cruised to a second term.
The seemingly inevitable blow-out that will take place in Nevada this fall will continue the state's reputation of serving up some of the least competitive gubernatorial races across the country in recent decades.
Although Nevada did have a close race in 2006 (with Jim Gibbons defeating Dina Titus by 4 points), the state has not offered up narrowly-decided gubernatorial races as a rule.
Over the last 10 election cycles, Nevada gubernatorial races have had the fourth largest victory margins in the nation at 24.3 points.
Only Utah, Delaware, and Louisiana rank lower on this blow-out scale.
In addition to whichever candidate emerges from the Democratic primary, Sandoval (who will receive token opposition in the Republican primary) will also likely face Independent American Party candidate David VanDerBeek on the general election ballot.
VanDerBeek, a marriage and family therapist who won 4.9 percent of the vote in the state's 2012 U.S. Senate contest won by Dean Heller, will run from Sandoval's right (VanDerBeek has previously called the governor "financial mafia" and President Obama a "fraud" – questioning the validity of his birth certificate).
The best showing of an Independent American candidate in a Nevada gubernatorial race is the 15.5 percent recorded by James Houston in the 1974 contest won by Mike O'Callaghan.
After winning eight of 10 Nevada gubernatorial races from 1958 to 1994, Democrats have lost four in a row ever since.
Republicans had previously never strung together even three consecutive victories prior to this run.
Follow Smart Politics on Twitter.