One Strike and You're Out? Bill Brady's Impossible Dream
No losing Illinois gubernatorial nominee has come back to win the governor's race in state history and only two have made it back onto the general election ballot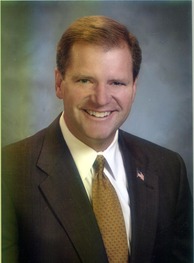 Pat Quinn may be the most vulnerable Democratic governor on the ballot in 2014, but, the way things look now, GOP candidate Bill Brady is facing long odds in securing a rematch against his 2010 opponent this November with his party's primary less than a week away.
Brady narrowly lost to Quinn by just 0.9 points during the 2010 Republican wave – the third closest gubernatorial race in the nation that cycle.
That bid was Brady's second run for governor in the Prairie State after placing a distant third in a five-candidate GOP field four years prior in a primary won by Judy Baar Topinka.
And now Brady is back for a third consecutive cycle and once again finds himself in difficult political terrain in the closing days of the primary campaign.
Brady and the rest of the GOP field have trailed businessman Bruce Rauner in every survey conducted over the last four months with Brady's fellow Illinois State Senator Kirk Dillard also besting him in a recent Chicago Tribune / WGN survey.
Early frontrunner and Illinois Treasurer Dan Rutherford is also running for the Republican nomination.
Brady's seeming inability to persuade his party to give him another shot at Quinn conforms with the state's history of being quite stingy with second chances in gubernatorial races.
In fact, only two losing major party nominees have ever subsequently appeared on the general election ballot across the 50 gubernatorial elections since statehood – and neither were technically the same party's nominee from cycle to cycle.
The first such case took place 180 years ago.
William Kinney first ran for governor of Illinois as a Jacksonian while serving as Lieutenant Governor in 1830.
Kinney lost that race to National Republican candidate John Reynolds by 17 points.
Four years later, Kinney placed a distant second in a general election field of four Democratic candidates – losing to U.S. Representative Joseph Duncan.
Kinney would remain the lone losing major party candidate to get a second chance at the governor's office over the next 150+ years until Adlai Stevenson III in 1986.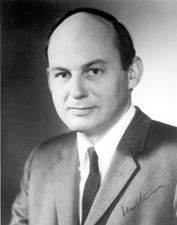 Stevenson narrowly lost to two-term Republican incumbent Jim Thompson in 1982 – falling short by less than 5,100 votes that cycle, or 0.1 percent.
Stevenson easily won the Democratic nomination four years later with over 90 percent of the vote.
However, because a Lyndon LaRouche-backed candidate (Mark Fairchild) won the primary for lieutenant governor to become his running mate, Stevenson opted to decline the Democratic nomination to pick his own running mate instead (failed 1976 nominee Michael Howlett) while running under the "Illinois Solidarity" banner.
The political mess helped Thompson cruise to a fourth term with a 12-point win over Stevenson who remains the only major party candidate to receive a rematch against a sitting Illinois governor.
With neither Kinney nor Stevenson technically accepting the same party's nomination for governor for each of their respective campaigns, no major party in Illinois history has placed a failed gubernatorial candidate on the ballot under its banner more than once.
Sitting governors have appeared on the general election ballot 22 times: in 1848, 1880, 1892, 1896, 1908, 1912, 1916, 1924, 1936, 1944, 1948, 1956, 1960, 1964, 1968, 1972, 1978, 1982, 1986, 1994, 2006, and 2010.
Overall, sitting governors have run for reelection 26 times, winning 14 of these contests, or just 53.8 percent of the time:
Eight sitting governors were defeated in the general election:
· 1892: Republican Joseph Fifer (to John Altgeld)
· 1896: Democrat John Altgeld (to John Tanner)
· 1912: Two-term Republican Charles Deneen (to Edward Dunne)
· 1916: Democrat Edward Dunne (to Frank Lowden)
· 1948: Republican Dwight Green (to Adlai Stevenson II)
· 1960: Two-term Republican William Stratton (to Otto Kerner)
· 1968: Democrat Samuel Shapiro (to Richard Ogilvie)
· 1972: Republican Richard Ogilvie (to Dan Walker)
While another four lost their renomination bids:
· 1904: Republican Richard Yates, Jr. (to Charles Deneen)
· 1928: Two-term Republican Len Small (to Louis Emmerson)
· 1940: Democrat John Stelle (to Harry Hershey)
· 1976: Democrat Dan Walker (to Michael Howlett)
Note: Several ex-governors later ran for governor down the road, but none lost a general election race in the interim:
· Ex-Democratic Governor Joseph Duncan (elected 1834) lost as the Whig nominee in 1842.
· Republican Richard Oglesby won three non-consecutive terms over a 20-year period (1864, 1872, 1884).
· Ex-Republican Governor John Palmer (elected 1868) lost as the Democratic nominee in 1888.
· Republican Richard Yates, Jr. (elected 1900) lost his party's 1908 and 1912 primaries.
· Republican Len Small (elected 1920, 1924) lost the general election of 1932 and his party's nomination four years later.
· Republican William Stratton (elected 1952, 1956) lost his party's primary in 1968.
Follow Smart Politics on Twitter.