Edwin Edwards' Long, Winding Political Road
One out of 12 Louisiana U.S. Representatives have exited and then returned to the chamber, including a 32-year hiatus by one Pelican State congressman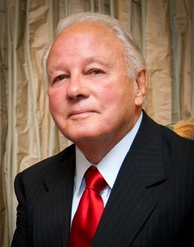 The announcement by Democrat Edwin Edwards earlier this week that he would run for Louisiana's open 6th CD seat in 2014 means the final chapter of one of the state's most colorful and storied political careers has not yet been written.
At 15 years, 10 months, and 2 days, Edwards holds the mark for the longest-serving governor in Louisiana history (1972-1980, 1984-1988, 1992-1996), and the sixth longest-serving governor in the nation, behind Iowa Republican Terry Branstad, South Dakota Republican William Janklow, Alabama Democrat George Wallace, Ohio Republican Jim Rhodes, and North Carolina Democrat Jim Hunt.
Edwards began his political career on the city council of Crawley, Louisiana where he served from 1954 to 1962.
After a short stint in the state senate in 1964 and 1965, Edwards was elected to the U.S. House in a 7th CD special election caused by the death of T. Ashton Thompson in 1965.
Edwards served four terms before resigning to become governor of the Bayou State in 1972.
Edwards is one of a growing list of ex-U.S. Representatives from the South seeking to return to their old jobs this cycle, including Republican Bob Barr in Georgia (1995-2003) and Democrat-turned-Republican Gene Taylor in Mississippi (1989-2011).
Last spring, another ex-governor from the South, Republican Mark Sanford of South Carolina, won a special election in the state's 1st CD to return to the U.S. House after a 12+-year absence.
Edwards, however, last served in the chamber on May 9, 1972, which means if he won Louisiana's 6th CD race this November he would come back in January 2015 after a hiatus of 42 years, 7 months, and 25 days.
Minnesota Democratic U.S. Representative Rick Nolan made similar headlines after the 2012 election when he won a U.S. House seat after a 32-year gap since his first stint from 1975 to 1981.
Louisiana, however, has its own political Rip Van Winkle, and his name is Louis St. Martin.
St. Martin was elected to the state's 1st CD as a Democrat in 1850 and served two years.
After the Civil War, St. Martin was elected twice, but was not seated in D.C. due to the state not yet being readmitted after his 1865 victory and the chamber deciding no valid election had been held for his win in 1868.
St. Martin was duly elected 16 years later, in 1884, winning a plurality of the vote against incumbent independent Democrat Carleton Hunt and the GOP nominee.
When St. Martin reentered the House of Representatives in March 1885, he – like Nolan – had been out of office for 32 years.
Overall, one in 12 Louisiana U.S. Representatives have exited the chamber only to make a successful comeback at some point down the road.
Of the 166 men and women to serve in the U.S. House from the Pelican State, 14 served interrupted terms, or 8.4 percent.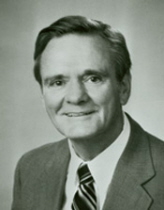 However, only one has done so in the last 65+ years – Democrat Gillis Long over 40 years ago.
Long, the cousin of the legendary Huey Long, was elected to his first term in 1962, but lost his renomination bid two years later.
Long would remain out of Congress for eight years until winning the Election of 1972. He remained in office until his death in 1985.
The remaining 12 Louisiana U.S. Representatives who have served interrupted terms are:
· Whig Edward White: 1829-1834; 1839-1843. White was elected Governor of Louisiana in the interim.
· Anti-Jacksonian / Whig Henry Bullard: 1831-1834; 1850-1851. Bullard resigned from the U.S. House to become a state supreme court judge.
· Whig John Moore: 1840-1843; 1851-1853.
· Unionist / Republican Michael Hahn: 1862-1863; 1885-1886. Hahn served as governor from 1864 to 1865.
· Republican Chester Darrall: 1869-1878; 1881-1883. Darrall exited the chamber in 1878 after losing a contested election.
· Democrat Edward Robertson: 1877-1883; 1887-1887. Robertson lost his party's nomination in 1882.
· Democrat Matthew Lagan: 1887-1889; 1891-1893.
· Democrat Robert Davey: 1893-1895; 1897-1908.
· Democrat George Favrot: 1907-1909; 1921-1925. Favrot lost his party's nomination in 1908.
· Democrat Paul Maloney: 1931-1940; 1943-1947. Maloney lost his party's nomination in 1940.
· Democrat Jared Sanders: 1934-1937; 1941-1943. Sanders lost his party's nomination in 1936.
· Democrat T. Hale Boggs: 1941-1943; 1947-1973. Boggs lost his party's nomination in 1942.
Whether political observers view the 2014 candidacy by the media-friendly Edwards as a lark or otherwise, the self-described political moderate must face the fact he is attempting a return to Congress from a district that has become one of the most GOP-friendly in the nation.
Louisiana's 6th CD district has a partisan voting index of +21 Republican – good for the 24th largest GOP tilt in the nation and second largest in the state behind the 1st CD (+24 Republican).
Still, with a wide-open field that could see 10+ candidates on the ballot, the possibility of Edwards reaching a run-off election against the top Republican is perhaps not so remote, unless, of course, Louisiana voters summarily dismiss him for the eight-plus years he served in federal prison for extortion, racketeering, and conspiracy from 2002 to 2011.
At the very least, the former governor will no doubt provide memorable quotes on the campaign trail to give the national media more than one race to cover in the Pelican State this cycle, occasionally giving the high profile matchup between Democratic U.S. Senator Mary Landrieu and Bill Cassidy a rest from the headlines.
Follow Smart Politics on Twitter.