The Unlikely Candidacy of Idaho's Richard Stallings
Stallings seeks to become the oldest candidate ever elected to the U.S. House from Idaho as he eyes the second congressional rematch of his political career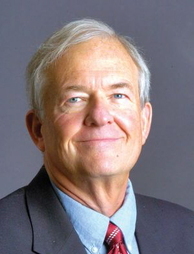 It seems every week or so another blast from the past is dusting off campaign buttons and yard signs in hopes of making a return trip to Congress.
Last week, Louisiana Democrat Edwin Edwards stole the headlines, but another, less flashy, ex-Democratic member of the U.S. House filed for his improbable congressional bid just a few days prior.
In Idaho, Democrats fielded a candidate at the 11th hour in the state's 2nd Congressional District with former four-term U.S. Representative Richard Stallings filing for the race shortly before the deadline passed on March 14th.
Stallings, who held the seat from 1985 to 1993, is the lone Democrat to file in a race that has already received substantial national coverage due to a challenge from the right against eight-term GOP incumbent Mike Simpson.
That challenger, Bryan Smith, is seeking to deny Simpson the Republican nod which would mark just the second time an Idaho U.S. Representative failed to win their party's nomination out of nearly seven dozen attempts since 1918.
While no doubt a general election underdog in the increasingly deep red state, Stallings is probably hoping for a Smith primary upset on May 20th with the hope he could then peel off support from independents and GOPers who are disgruntled with the tea party candidate's challenge of Simpson.
Stallings' unlikely candidacy could also bring a historical first and other interesting wrinkles in the general election:
Older and Wiser?
If Stallings wins the 2nd CD race this November, he would become the oldest candidate ever elected to the nation's lower legislative chamber from the Gem State.
Stallings will be 74 years and 28 days old on Election Day – making him more than two years older than the current record holder, Republican John Wood.
Wood (born November 25, 1878) was 71 years, 11 months, and 13 days old when he won his first (and only) term from the state's 1st CD in 1950.
The freshman lost his reelection bid in 1952 to Democrat Gracie Pfost.
Wood was a shade more than eight months older than the only other Idahoan ever elected to the U.S. House in their 70s – the man he succeeded in the 1st CD, Compton White, Sr.
White (born July 31, 1877) was 71 years, 3 months, and 2 days old when he won his eighth and final term in 1948.
Only two other U.S. House candidates were elected past the age of 65 in Idaho history.
Republican Addison Smith (born September 5, 1862) was 68 years, 1 month, and 30 days old when he won his 10th term in 1930.
Democrat Walt Minnick (born September 20, 1942) was 66 years, 1 month, 15 days when he claimed his only House term in 2008.
Representative Simpson, meanwhile, will be 64 on Election Day.
Try, Try Again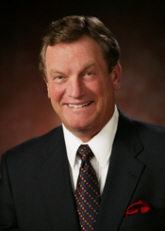 Assuming Simpson prevails in his May primary against Bryan Smith, the Stallings vs. Simpson matchup in November would be a rematch between two candidates who first squared off against one another in the 1998 cycle when incumbent GOPer Mike Crapo ran for the U.S. Senate.
Simpson won that open seat race by 7.8 points over Stallings with 52.5 percent of the vote – marking the only time the former Idaho House Speaker has failed to reach at least 62 percent during his eight congressional victories to date.
Overall, there have been 12 U.S. House rematches in Idaho across the 112 elections conducted since 1892 – or approximately one out of every nine such races.
Stallings vs. Simpson would make 13.
The losing candidate has come back to win just four of these – with Stallings owning one of them:
· 1932: Democrat Compton White defeated 13-term incumbent Burton French in a 1st CD race by 13.1 points one cycle after losing to the Republican by 29.8 points in 1930.
· 1948: White had served seven terms from the 1st CD when he narrowly lost to GOPer Abe Goff by 1.1 points in 1946. White knocked off Goff two years later by 5.8 points.
· 1952: The two 1st CD contests between Democrat Gracie Pfost and Republican John Wood in 1950 and 1952 were decided by a combined 1,374 votes. Wood won the first battle by 783 votes (0.9 points) with Pfost winning the rematch by 591 votes (0.7 points).
· 1984: Stallings won his first term from the 2nd CD in 1984 over seven-term incumbent George Hansen by a razor-thin 0.1-point margin two years after losing to the Republican by 4.5 points.
Losers of rematch elections over the decades include:
· 1898 (At-large): Populist nominee James Gunn lost to Silver Republican Edgar Wilson four years after losing as the People's nominee while Wilson ran as a Republican. Gunn was the incumbent in the 1898 race.
· 1924 (1st CD): Republican Burton French defeated Democrat Perry Mitchell twelve years after defeating him for one of the state's two at-large seats in 1912.
· 1922 (2nd CD): Republican Addison Smith won easy victories over Democrat William Whitaker in 1920 and 1922 to win his fifth and sixth terms.
· 1934 (1st CD): After losing his seat to Compton White in 1932 by 13.1 points, ex-U.S. Representative Burton French failed by an even greater margin to win back his seat in the rematch two years later (losing by 23.9 points).
· 1942: (2nd CD): GOPer Henry Dworshak was victorious over Ira Masters by single digits in back-to-back cycles.
· 1968 (1st CD): Republican James McClure narrowly defeated incumbent Compton White, Jr. in 1966 and then cruised to an 18.9-point win two years later.
· 1978 (2nd CD): GOPer George Hansen dispatched with Democratic challenger Stan Kress during his second stint in the chamber after a close contest in 1976.
· 1998 (1st CD): Republican Helen Chenoweth defeated Dan Williams en route to her 2nd and 3rd terms in office in 1996 and 1998.
Overall, 10 of these 12 rematches occurred in the subsequent election cycle with one four years later and one 12 years after the first battle.
Stallings waited 16 years for his potential rematch against Simpson in 2014.
There and Back Again
If elected in 2014, Stallings would become the fifth U.S. Representative to return to the chamber after a hiatus and would record by far the longest gap in such service at 22 years, among the 33 representatives elected from Idaho over the decades:
· Edgar Wilson served as a Republican from 1895 to 1897 and then as a Silver Republican from 1899 to 1901. Wilson ran unsuccessfully for the State supreme court in between.
· GOPer Burton French served three stints in the chamber: from 1903 to 1909, 1911 to 1915, and 1917 to 1933. French lost his party's nomination in 1908 and opted to run for the U.S. Senate in 1914.
· Democrat Compton White, Sr. served seven terms from 1933 to 1947 and then one final term from 1949 to 1951 – losing his 1946 contest against Abe Goff.
· Republican George Hansen served two terms from 1965 to 1969 before the second of his three failed U.S. Senate campaigns in 1968. Hansen returned to the chamber for five more terms from 1975 to 1985.
Several comeback attempts have been unsuccessful, however.
In addition to Stallings' loss against Simpson in 1998, ex-U.S. Representatives who launched U.S. House campaigns that fell short include:
· Republican Burton French in 1934 (lost general election)
· Republican Robert McCracken in 1934 (died on the campaign trail)
· Democrat Compton White, Sr. in 1952 (lost nomination)
· Republican Ralph Sanborn in 1962 (lost primary run-off)
· Democrat Compton White, Jr. in 1968 (lost general)
· Democrat Ralph Harding in 1978 (lost nomination)
If reelected this November, Simpson would move into third place in all-time U.S. House service from Idaho becoming just the third Idahoan elected to nine or more terms, trailing only Republicans Burton French (13 terms) and Addison Smith (10 terms).
Simpson is currently tied with Democrat Compton White, Sr. at eight terms.
Follow Smart Politics on Twitter.