The Rise of GOP Primary Challengers in Minnesota US House Races
The rate of Republican incumbents facing primary challengers has tripled during the last decade compared to the previous 40 in the Gopher State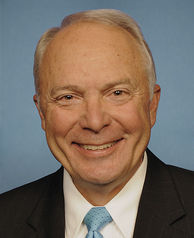 With a shade over two months remaining before the filing deadline in Minnesota congressional races this cycle, just one of the seven members of the state's U.S. House delegation running for reelection faces an intra-party challenge to his or her seat.
At this point, only six-term Republican John Kline from the 2nd Congressional District is being challenged from within his own party.
The filing deadline is June 3rd.
Gerson is battling Kline in a rematch of the 2012 GOP primary in which Gerson won 14.9 percent of the vote.
(Note: Gerson has indicated he will abide by the party endorsement process this cycle).
Whether it is a Tea Party challenge from the right against Kline or a more moderate challenge from the left in years past against Michele Bachmann, the number and rate of challengers to Republican U.S. Representatives have risen dramatically over the last decade.
Smart Politics examined the 26 election cycles over the last 50+ years since 1962 and found that Republican U.S. House incumbents in Minnesota are facing primary challengers at three times the rate since 2004 than they did during the previous 40 years.
From 1962 through the 2002 cycle, Republican U.S. Representatives faced primary challenges in just eight of 63 bids, or 12.7 percent of the time.
In fact, no Republican ran against any of the 18 GOP incumbents for a nine-cycle period from 1986 through 2002.
Since 2004, however, six of 16 incumbents through the 2012 cycle have had to work for their nomination against primary opponents, or 37.8 percent.
(This presumes there will be no 11th hour filing by a Republican to challenge 3rd CD Representative Erik Paulsen).
On the DFL side, there has been a more consistent diet of primary challengers against incumbent officeholders over the decades.
From 1962 through 2002, DFL incumbents were contested in 25 of 89 reelection bids, or 28.1% percent of the time.
That number has increased slightly to 34.6% (nine of 26) since 2004, including all five incumbents in the 2014 cycle who (currently) do not face any challengers.
Is getting contested in a primary a nuisance for these Republicans or a sign of danger?
To date, just one of the 14 Republican incumbents facing primary opponents from 1962 through 2012 actually lost the primary election.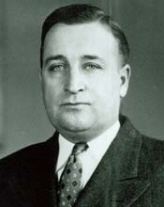 In 1962, after reapportionment and redistricting relocated H. Carl Andersen from the 7th CD to the 6th CD, the 12-term U.S. Representative was roundly defeated in the primary by Robert Odegard.
Odegard won 63.7 percent of the vote and ousted Andersen by 27.3 points. (Odegard then narrowly lost the general election to Alec Olson by less than 400 votes).
Four of the remaining 12 Republican incumbents who successfully staved off primary challengers through 2012 were subsequently defeated in the general election:
· Also in 1962, 10-term Rep. Walter Judd took home 97.6 percent of the primary vote against Peter Filips and then lost the general election by 3.7 points to future Minneapolis Mayor Don Fraser.
· In 1970, six-term Rep. Odin Langen won 93.9 percent of the vote against Albert Falk in the 7th CD primary but lost to Bob Bergland by 8.2 points in the general.
· In 1982, four-term Rep. Tom Hagedorn won 87.5 percent of the 1st CD primary vote against E.B. Henderson but was defeated by 3.3 points by Tim Penny in the general.
· In 2006, six-term Rep. Gil Gutknecht won 87.3 percent of the 1st CD primary vote against Gregory Mikkelson and then lost by 5.6 points to Tim Walz in the general.
The remaining GOP incumbents who won contested primaries and the subsequent general election since 2004 are Jim Ramstad (2004), Michele Bachmann (2008, 2012), Erik Paulsen (2012), and Kline (2012).
No DFL incumbent has been defeated in the primary dating back to the merger in 1944.
Overall, 49 challengers of DFL incumbents have appeared on the primary election ballot since 1962 compared to just 14 challengers to incumbent Republicans.
Through the fourth quarter of 2013, Kline had raised $1.5 million and had $1.6 million cash on hand while Gerson had raised $95K and had just $3K cash on hand.
While Democrats are not counting on a bruised and battered Kline coming out of Augusts' primary, the party has certainly targeted Kline's seat as a pick-up opportunity in the 2014 cycle. (The district has one of the slightest partisan leans in the nation at just +2 Republican).
If the past is any indication, one should expect more candidates – both Democrats and Republicans – to file during the next 68 days across the state's eight U.S. House seats.
Through Wednesday, no challengers have filed for the seats held by DFLers Betty McCollum and Keith Ellison.
Minnesota has fielded a major party opponent in 136 consecutive races dating back to 1980 – the third largest number in the nation behind Indiana and New Hampshire.
Note: This report has been updated to reflect Gerson's stated intention he will not go to the primary if he loses the GOP endorsement.
Follow Smart Politics on Twitter.