Historic Gubernatorial Rematch Looming in Colorado
Tom Tancredo must first survive a competitive GOP primary; if he does he'll get the first crack at a gubernatorial rematch in Rocky Mountain State history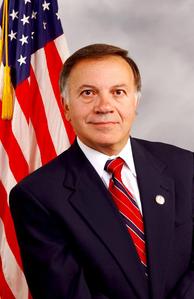 This is the first in a series of reports on gubernatorial rematches in the 2014 election cycle.
The reelection campaign of Colorado Governor John Hickenlooper appears to be on the right track according to a new survey released Wednesday by Quinnipiac.
The Democrat recorded seven- to 10-point leads over his four potential Republican challengers: former U.S. Representative Tom Tancredo, former U.S. Representative Bob Beauprez, Colorado Secretary of State Scott Gessler, and former State Senator Mike Kopp.
Tancredo lost to Hickenlooper by 14.6 points as the Constitution Party nominee in 2010, but came in second place.
The 36.4 percent received by the former five-term Congressman was the best performance by an independent or third party gubernatorial candidate in Colorado in over 110 years as Republicans opted to give Tancredo a significant amount of support to the detriment of their own nominee, Dan Maes, who tallied a low water mark for the Colorado GOP of just 11.1 percent.
If Tancredo wins what is expected to be a hotly contested GOP primary in late June, he will become the first major party or top-tier candidate to land a rematch in a gubernatorial contest in the history of Colorado.
The Rocky Mountain State has held 56 gubernatorial elections since statehood and its electorate has yet to see a rematch for its highest office among political heavyweights across these 138 years.
Although there have been plenty of opportunities.
Winners of gubernatorial elections have made subsequent appearances on the general election ballot 28 times in Colorado over the decades: in 1880 (Republican Frederick Pinton), 1894 (Populist David Waite), 1896 (Democrat Alva Adams), 1904 (Adams), 1906 (Adams), 1910 (Democrat John Shafroth), 1916 (Republican George Carlson), 1920 (Republican Oliver Shoup), 1924 (Democrat William Sweet), 1926 (Shoup), 1928 (Democrat William Adams), 1930 (Adams), 1934 (Democrat Ed Johnson), 1938 (Democrat Teller Ammons), 1940 (Republican Ralph Carr), 1944 (Republican John Vivian), 1948 (Democrat William Knous), 1952 (Republican Dan Thornton), 1954 (Johnson), 1958 (Democrat Stephen McNichols), 1962 (McNichols), 1966 (Republican John Love), 1970 (Love), 1978 (Democrat Richard Lamm), 1982 (Lamm), 1990 (Democrat Roy Romer), 1994 (Romer), and 2002 (Republican Bill Owens).
Six notable gubernatorial candidates have received second chances from their parties, however none ever got a second shot against the candidate who defeated them the first time around.
Two of these attempts were successful – Alva Adams and Charles Johnson.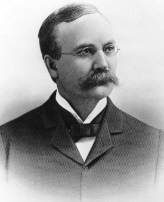 Democrat Alva Adams was his party's gubernatorial nominee five times between 1884 and 1906.
Adams lost his first bid to Benjamin Eaton in 1884, but was victorious two years later against William Meyer.
Adams won a second non-consecutive term in 1896 and a third in 1904 but served only two months (the '04 election was contested due to voter fraud allegations and Adams was removed from office).
Adams also lost the Election of 1906.
Democrat Thomas Patterson was defeated by Jeb Cooper in 1888 and lost to George Carlson 26 years later in 1914.
Democrat Charles Johnson placed third with only 4.6 percent of the vote in 1894 behind Republican Albert McIntyre and Populist incumbent Governor David Waite.
In 1898, Thomas returned as the Fusion (Democrat/Populist) nominee and defeated GOPer Henry Wolcott.
Progressive nominee Edward Costigan placed second in 1912 with 24.9 percent of the vote behind Democrat Elias Ammonds.
In 1914, Costigan came in third with 12.4 percent when Republican George Carlson won the governorship.
Republican state legislator Donald Brotzman won back-to-back nominations for the GOP losing to Ed Johnson in 1954 and Stephen McNichols in 1956.
Former Republican state legislator and Lieutenant Governor David Strickland lost first to incumbent Richard Lamm in 1978 and then in an open seat race to Roy Romer in 1986.
If Bob Beauprez, the GOP's 2006 nominee (receiving 40.2 percent against Bill Ritter), wins June's primary, his name would also be added to this list.
It should be noted that three minor party candidates have technically landed rematches against gubernatorial victors, although none ever received even one percent of the vote:
· Workers (1926) and Communist (1930) candidate William Dietrich won 0.2 percent of the vote in two races against Democrat William Adams, coming in fifth place in each contest.
· Socialist Labor candidate Louis Stephens tallied just 0.3 percent of the vote in the 1950 race won by Republican Dan Thornton, and came back four years later to win 0.5 percent as Thornton cruised to a second term. Stephens finished last out of three candidates in each race.
· Prohibition candidate Earl Dodge lost to Democrat Richard Lamm in 1974 (0.8 percent), 1978 (0.3 percent), and 1982 (0.4 percent) and then to Democrat Roy Romer in 1986 (0.8 percent) and 1994 (0.7 percent).
Follow Smart Politics on Twitter.