North Carolina GOP Eyes 2nd Ever US Senate Primary Runoff
A record number of GOP U.S. Senate candidates could drag Thom Tillis into the party's second runoff in history; the last five North Carolina Democratic and GOP run-off victors lost the general election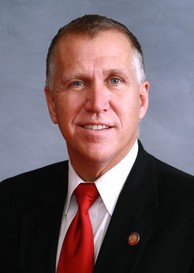 North Carolina holds its primary election Tuesday, headlined by the Republican U.S. Senate race to take on one-term Democratic incumbent Kay Hagan.
Eight candidates are vying for the Republican nomination with one big question: Will House Speaker and frontrunner Thom Tillis reach the 40 percent mark necessary to avoid a run-off this summer?
Such run-offs have been quite rare for the GOP in the Tar Heel State, but this Senate race has already seen its share of oddities.
To begin with, the eight-candidate Republican field set a party record in North Carolina.
In addition to Tillis, the field is comprised of physician Greg Brannon, Baptist pastor Mark Harris, former State Representative Jim Snyder, former Shelby Mayor Ted Alexander, and three other political novices – Heather Grant, Alex Bradshaw, and Edward Kryn.
Since the first GOP primary for the office in 1930, there have been 35 North Carolina U.S. Senate general and special elections heading into the 2014 cycle.
The previous high number of Republican candidates on the primary ballot was seven, reached back in 2002 when political hopefuls flocked to fill the seat of retiring Jesse Helms who had been in office since 1973.
Despite facing a half-dozen competitors, Elizabeth Dole won that primary going away with 80.4 percent of the vote, with only one other candidate eclipsing three percent (the aforementioned 2014 candidate Jim Snyder, who won 14.2 percent).
GOP primary voters have had the choice of four candidates three times (1930, 1992, 2010), three candidates in seven cycles (1968, 1972, 1974, 1986, 1990, 1998, 2004), and two candidates in five cycles (1932, 1942, 1962, 1984, 2008).
On more than a dozen occasions, the Republican nominee faced no primary opposition – most recently Kyle Hayes in 1960, John Shallcross in 1966, Jesse Helms running for his second term in 1978 and his fifth term in 1996, and John East in 1980.
As for the prospects of Tillis emerging with less than 40 percent of the vote, such a run-off scenario has occurred just once over the last 80+ years since the first Republican U.S. Senate primary in the state.
The 1968 Republican contest to take on three-term Democratic incumbent Sam Ervin found three candidates all within 6.3 points and each eclipsing 30 percent of the vote: Rowan County Solicitor Robert Somers at 36.6 percent, Durham attorney John Zimmerman at 33.1 percent, and Chapel Hill School Board member Edwin Tenney at 30.3 percent.
Somers was victorious in the subsequent run-off recording 60.6 percent.
In only one other contest has the Republican nominee won less than 50 percent in a U.S. Senate primary – Lauch Faircloth in a four-candidate field in 1992.
Faircloth captured 47.7 percent of the vote with former Charlotte Mayor and future Congresswoman Sue Myrick in second at 30.2 percent.
(Note: The threshold to avoid a primary run-off was reduced from 50 percent to 40 percent by the state legislature in the 1980s).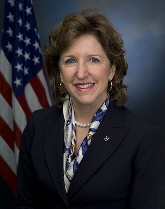 Senator Hagan no doubt would like to see a run-off in the Republican race Tuesday as she continues to build her general election campaign war chest, forcing Tillis to spend more money attacking a candidate from within his own party during the coming weeks.
Hagan will also face two opponents Tuesday – Ernest Reeves of Greenville and Will Stewart of Hampstead.
The last two Democratic incumbents (Robert Morgan in 1980 and Terry Sanford in 1992) did not face any primary opposition in their reelection bids.
However, over the last century several Democratic U.S. Senators from North Carolina have stumbled in the primary, although many of these were appointed to the office:
· 1930: Furnifold Simmons (to J. William Bailey)
· 1932 (special and general): Cameron Morrison (to Robert Reynolds)
· 1948 (special and general): William Umstead (to J. Melville Broughton)
· 1954 (special and general): Alton Lennon (to W. Kerr Scott)
· 1972: B. Everett Jordan (to Nick Galifianakis)
U.S. Senate primary run-offs have been more common among Democrats over the years, with seven taking place since 1932.
The last four of these (Nick Galifianakis in 1972, John Ingram in 1978, Harvey Gantt in 1990, and Elaine Marshall in 2010) all lost in the subsequent general election, as did 1968 GOP run-off winner Robert Somers.
It should also be noted that the Libertarian Party will also choose its U.S. Senate candidate Tuesday with two candidates on the ballot – businessman Tim D'Annunzio of Raeford and Sean Haugh of Durham.
Haugh was the 2002 Libertarian nominee and won 1.5 percent of the vote and more recently ran for state legislative office.
A close race is expected between Hagan and her Republican opponent this November and the eventual Libertarian nominee will certainly draw attention under such a scenario.
Follow Smart Politics on Twitter.