North Carolina US House Incumbents Extend Primary Win Streak to 299
Incumbent U.S. Representatives from the Tar Heel State running for reelection have launched 299 consecutive successful renomination bids since 1958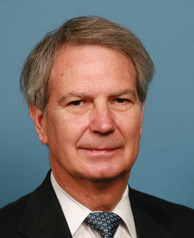 While the Republican U.S. Senate primary stole much of the headlines leading up to North Carolina's primary Tuesday, notice was taken of two of the state's incumbent U.S. House members who faced intraparty challengers this cycle: ten-term Republican Walter Jones from the 3rd CD and two-term GOPer Renee Ellmers from the 2nd CD.
Both U.S. Representatives prevailed, as did the other eight incumbents on the ballot Tuesday evening from the North Carolina U.S. House delegation.
The races were fairly competitive – Jones won by six points over former Bush administration official Taylor Griffin, while Ellmers beat talk show host Frank Roche by 17 points.
However, it should not be surprising that all 10 members of the North Carolina delegation running for reelection made it to the general election ballot once again in 2014.
In fact, it's been 58 years since any Democratic or Republican incumbent U.S. Representative lost their renomination bid in the state.
A Smart Politics analysis finds that North Carolina U.S. House members have now won 299 consecutive renomination bids through Tuesday's primary – a string that began 29 cycles ago in 1958.
The last time a U.S. Representative from the Tar Heel State lost his or her party's nomination bid was in 1956.
In that cycle, 11 of the 12 members from North Carolina's delegation sought their party's nomination (only four-term Democrat Woodrow Jones of the 11th CD did not seek reelection).
Eight of these members of Congress were renominated (seven Democrats and one Republican) but three were defeated:
· Five-term Democrat Charles Deane (8th CD, to A. Paul Kitchin)
· Four-term Democrat Richard Chatham (5th CD, to Ralph Scott)
· Four-term Democrat Frank Carlyle (7th CD, to Alton Lennon)
Since then, all 299 North Carolina U.S. Representatives seeking another term won their renomination bids through the 2014 primary.
While 100 percent of the state's U.S. House members vying to keep their job have been renominated from 1958 through the 2014 cycle, two-dozen were ultimately defeated in the general election through 2012, for a reelection rate of 91.7 percent.
The paltry rate of incumbents losing their renomination bids extends back a century, even when the state was ruled and represented almost entirely by Democrats.
Looking back over the last 100 years, only seven of 513 North Carolina U.S. House incumbents have lost their renomination bids since 1914, or 1.4 percent.
In addition to the aforementioned three Democrats from 1956, the remaining four members of Congress from the state who were denied their party's nomination over the last century are:
· 1920: 7-term Democrat Hannibal Godwin (6th CD, to Homer Lyon)
· 1934: 7-term Democrat Charles Abernethy (3rd CD, to Graham Barden)
· 1946: 14-term Democrat Zebulon Weaver (12th CD, to Monroe Redden)
· 1952: 15-term Democrat John Kerr (2nd CD, to Lawrence Fountain)
The two North Carolina U.S. Representatives who are not seeking reelection in 2014 are 15-term Republican Howard Coble from the 6th CD and nine-term Democrat Mike McIntyre from the 7th CD.
North Carolina's delegation has had one vacancy since January when 11-term Democrat Mel Watt of the 12th CD resigned to become director of the Federal Housing Finance Agency.
Follow Smart Politics on Twitter.