Simpson, Labrador Extend Idaho Incumbent Renomination Winning Streak
Idaho U.S. Representatives have now won 34 renomination bids in a row since 1976 and 83 of 84 dating back to 1918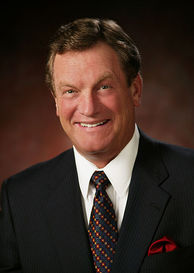 Republican U.S. Representative Mike Simpson may have spent more time and money than he would have preferred in winning his party's nomination in Idaho Tuesday, but the end result is more of the same in the Gem State.
Simpson and fellow Republican congressman Raúl Labrador were nominated for their ninth and third terms respectively with the former winning in one of the most high profile U.S. House primaries across the nation so far this cycle.
However, despite the attention that accompanied Idaho's 2nd Congressional District GOP race, Representative Simpson easily defeated his Club for Growth-backed Republican challenger Bryan Smith with more than 60 percent of the vote when the race was called Tuesday evening.
Labrador faced four GOP challengers Tuesday (Sean Blackwell, Michael Greenway, Lisa Marie, Reed McCandless) but dispatched of them without incident winning well north of 75 percent in the five-candidate field.
The victories by Simpson and Labrador now bring Idaho's U.S. House incumbent renomination winning streak to 34 in a row dating back to 1976 and 83 out of 84 bids since 1918.
The last U.S. Representative running for reelection in Idaho to lose a renomination bid was Orval Hansen from the state's 2nd Congressional District in 1974.
Hansen was narrowly defeated in his quest for a fourth term by former two-term Representative George Hansen.
George Hansen had won the seat during the Elections of 1966 and 1968 before opting to run (unsuccessfully) for the U.S. Senate in 1970.
Orval Hansen won the next two terms in 1970 and 1972 before the showdown with his namesake in 1974.
George Hansen would go on to win the 1974 general election and serve five more terms.
Orval Hansen's primary defeat 40 years ago is the only time a House incumbent from either party lost their renomination bid in the state dating back to 1918, for a success rate of 99 percent (83 out of 84 attempts) during that span.
There have been 113 incumbent Idaho U.S. Representatives across 62 election cycles since the state's first at-large U.S Representative at statehood (Republican Willis Sweet).
A total of 94 of these representatives sought their party's nomination for another term with 90 successfully doing so, or 96 percent.
Another 18 incumbents did not run for reelection (most of whom sought higher political office) and one died in office, Democrat Thomas Coffin in 1934.
In addition to Orval Hansen, the other three U.S. Representatives who failed to win their party's nomination were three-term Republican Burton French in 1908 (to Thomas Hamer), Thomas Hamer as a freshman in 1910 (to French), and freshman GOPer Robert McCracken in 1916 (with French and Addison Smith winning nominations to the state's two at-large seats).
Simpson will face former Democratic U.S. Representative Richard Stallings in the general election this November.
Follow Smart Politics on Twitter.