Is a Rough Road Ahead for David Perdue?
Only one of eight run-off bound first place primary finishers in a Georgia U.S. Senate race went on to win the seat; Perdue is also coming off the lowest ever first place finish by either party in Georgia U.S. Senate primary history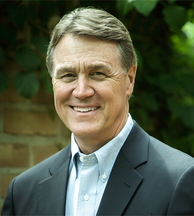 The Georgia Republican U.S. Senate primary results may have been a bit disappointing for those expecting a razor-thin finish when the packed field of political luminaries began to take shape last year, but Tuesday's contest was still one for the history books.
To be sure, a race with three sitting U.S. Representatives, a former Secretary of State, and a relation and namesake of a former governor seemed destined to be a nail-biter.
David Perdue received 30.6 percent of the primary vote and is headed to the runoff with 11-term Congressman Jack Kingston who tallied 25.8 percent.
Former Georgia Secretary of State Karen Handel (22.0 percent), six-term Congressman Phil Gingrey (10.0 percent), and four-term Congressman Paul Broun (9.6 percent) rounded out the top five finishers.
But while the distance between the top five candidates may have been larger than initially imagined, the packed field of well-known Georgians dragged first place finisher and run-off bound Perdue to the lowest mark in state history.
Will Perdue's momentum continue through the run-off en route to a victory against Michelle Nunn this November?
Few in his position have done so.
Smart Politics dug into the data and found that only one out of eight first place finishers in a Georgia U.S. Senate primary went on to win both the run-off and the general election.
The Perdue vs. Kingston matchup is the ninth such U.S. Senate run-off in the Peach State (all occurring after Georgia was forced to move from a county unit allotment to a popular vote system in the early 1960s).
The leader of the primary vote went on to win the U.S. Senate seat in just one out of the previous eight instances.
Three lost the subsequent run-off election:
· 1972: Democratic incumbent David Gambrell (to Sam Nunn)
· 1972 (special): Gambrell (to Nunn)
· 2008: Democrat Vernon Jones (to Jim Martin)
While four were defeated in the general election:
· 1980: Four-term Democratic incumbent Herman Talmadge (to Mack Mattingly by 1.7 points)
· 1984: Republican Mike Hicks (to incumbent Sam Nunn by 59.9 points)
· 1996: Republican Guy Millner (to Max Cleland by 1.3 points)
· 2004: Democrat Denise Majette (to Johnny Isakson by 17.9 points)
Only Republican Paul Coverdell (narrowly winning a 1992 run-off against Bob Barr) was victorious in November, defeating one-term Democratic incumbent Wyche Fowler that cycle.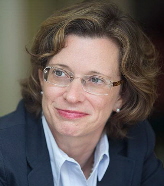 Democratic nominee Michelle Nunn has no doubt been rejoicing for months with the knowledge the GOP primary would end in a run-off as she continues to outpace her Republican counterparts in fundraising and they continue to spend money against each other.
Through the end of April, Nunn had raised more than two million more than Perdue and nearly a million more than Kingston.
More importantly, Nunn had more than a $3.2 million cash-on-hand advantage over Perdue (whose campaign had three-quarters of a million dollars in debts according to FEC filings) and nearly $2.4 million more than Kingston.
An additional hurdle for the purported frontrunner Perdue coming out of the primary is that he has a larger than normal chunk of the GOP electorate yet to win over.
Smart Politics examined each of the 52 Democratic and Republican U.S. Senate primary elections in Georgia dating back to 1918 and found the 30.6 percent won by Perdue is a new low-water mark for a first place finisher.
Georgia held its first U.S. Senate primary 96 years ago in 1918, although Republicans did not hold their first primary contest for a seat in the chamber until the 1968 cycle according to data retrieved from the Georgia Official and Statistic Register.
Prior to 2014, the lowest support ever received by the leading candidate in a Georgia U.S. Senate primary was 31.5 percent by Democratic incumbent David Gambrell in 1972.
Gambrell was appointed to the seat in 1971 after the death of Richard Russell and took on 13 challengers in the 1972 primaries for the short term special election and the subsequent full term.
The crowded field forced Gambrell into a run-off with Sam Nunn in both contests (Gambrell won 34.3 percent in the special primary) with Nunn winning each and the subsequent matchups against Republican S. Fletcher Thompson that November.
Only one other first-place primary finisher failed to win at least 40 percent of the vote – Republican Paul Coverdell garnered 37.1 percent in a five-candidate field that took Bob Barr into the run-off (won by Coverdell).
Overall, first place finishers in Georgia U.S. Senate primaries have averaged 70.6 percent across the 16 GOP primaries since 1968 and 73.1 percent in the 36 Democratic primaries since 1918.
Nunn and Libertarian nominee Amanda Swafford will await the winner of the Kingston vs Perdue runoff two months from now on July 22nd.
Follow Smart Politics on Twitter.