Tom's Club: Pennsylvania's Popular Gubernatorial Name
Pennsylvania has been governed by a "Tom" or "Thomas" for nearly 31 years collectively since statehood – more than any other name – and will add to that total in 2015.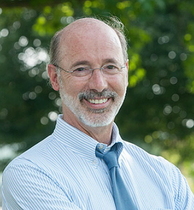 In the first head-to-head public opinion poll conducted after Pennsylvania's primary nearly two weeks ago, a Rassmussen survey finds Democratic challenger Tom Wolf leading one-term incumbent Tom Corbett by a 20-point margin, 51 to 31 percent.
Democrats have been favored to pick up the GOP-held seat for some time with the big question being which candidate would emerge victorious from the party's primary.
Wolf answered that question emphatically during the closing few months of the campaign and ended up recording a 40.3-point primary win over U.S. Representative Allyson Schwartz in the four-candidate field.
As a result, Pennsylvania voters will be electing a "Tom" one way or another in 2014 – and the Keystone State should be getting quite used to "Governor Tom" by now.
In fact, Pennsylvania has been run by more Toms (and Thomases) than any Dick, Harry, John, William or governor with any other name over the last 225+ years.
Smart Politics tabulated service data from the National Governors Association and found that through Sunday a "Tom" or "Thomas" has served as governor of Pennsylvania for 11,067 days since statehood, or slightly more than 30.5 years collectively.
Toms have served as governor for approximately three months more than the seven "Johns" who have governed Pennsylvania since statehood.
Democrat-Republican John Shulze and Republicans John Geary, John Hartranft, John Tener, John Fisher, John Bell, and John Fine governed the Keystone State for a total of 10,988 days.
Coming in third are the seven Williams at 8,938 days: Democratic-Republican William Findlay, Whig William Johnston, Democrats William Bigler and William Packer, and Republicans William Stone, William Sproul, and Bill Scranton.
Overall, 18 of the 47 Pennsylvania governors since statehood have been named Tom/Thomas, John, or William totaling 30,993 days and counting, or 36.7 percent of the time.
Next in service are the two governors named Robert (Democrats Robert Pattison and Bob Casey) who were in office 5,838 days, followed by the three Eds (Republicans Edwin Stuart and Edward Martin and Democrat Ed Rendell) at 5,826 days and the three Georges (Democratic-Republican George Wolf and Democrats George Earle and George Leader) at 5,117 days.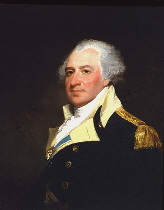 As for the Toms, Federalist Thomas Mifflin was the first, governing for 11 years, 2 months, 16 days between 1788 and 1799. (Note: Excluding Thomas Wharton, who was the first President of the Supreme Executive Council after the 1776 Constitution).
Mifflin was succeeded by Democratic-Republican Thomas McKean who led the state for 9 years, 3 days from 1799 to 1808.
It would be more than 185 years before the next Tom was sworn into office, but they have been well represented since.
Republican Tom Ridge served 6 years, 8 months, 18 days from 1995 to 2001 when he resigned to become the Secretary of Homeland Security.
Governor Corbett, meanwhile, has been in office 1,230 days through Sunday, but will add at least another 233 days to his total through January 20th of next year, at which point either he or Tom Wolf will continue to pad their collective Governor Tom record.
When Tom Wolf/Corbett ends his term in January 2019, Toms will have run the state for 12,756 days, or more than 15 percent of the 84,405 days since statehood at that time.
And as for the Tom vs. Tom matchup in 2014?
It has been over 160 years since the last (and only) time two major party candidates with the same first name squared off in a Pennsylvania gubernatorial election.
In 1851, Democrat William Bigler defeated incumbent Whig William Johnston by 2.3 points.
If Wolf is elected governor this November, Pennsylvania will move up into a tie with Alabama for the third most governors named Tom or Thomas across the country throughout history.
Maryland has had seven statehood governors named Tom or Thomas with six in Ohio.
Alabama has had five while Pennsylvania, North Carolina, and South Carolina have had four each.
Follow Smart Politics on Twitter.