Eric Cantor's Loss Is Worse Than You Think
Cantor is the first Virginia Republican U.S. Representative to lose a renomination bid since 1888 after more than 160 successful attempts and the first to fail from either party in 48 years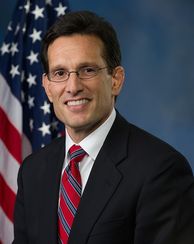 The loss by Eric Cantor Tuesday, becoming the first sitting U.S. House Majority Leader to lose a renomination bid in history, only tells part of the story of the rarity of his defeat.
It is, of course, generally unusual for incumbents to fail in their renomination bids – even disgraced Tom Delay of Texas won his primary in 2006 after stepping down as House Speaker a few months prior.
And though one or two handfuls of U.S. Representatives seem to fall short of winning their party's nomination each cycle, it has been decades since such a political fate last befell a delegation member from the Old Dominion State.
Smart Politics dug into the data and found that Eric Cantor is the first U.S. Representative from Virginia to lose a renomination bid since 1966, ending a string of 218 consecutive victories, and the first Republican from the state to do so since 1888.
The last time a Virginia U.S. House member from either party sought reelection but lost their party's nomination came 48 years ago when 18-term incumbent Democrat Howard Smith was defeated by state delegate George Rawlings of Fredricksburg in the 8th Congressional District.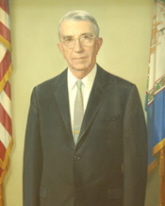 Representative Smith was Chair of the powerful Rules Committee in the chamber for a decade and presided while civil rights legislation worked its way through Congress.
Smith, along with the other seven Democratic and two Republican members of the state delegation, voted against the Civil Rights Act in 1964.
Two cycles later, after redistricting was ordered by the Virginia Supreme Court of Appeals, Smith was one of three delegation members to face a primary challenger, along with Republican Joel Broyhill and Democrat Watkins Abbitt.
Rawlings was considered to be one of the most liberal members of the General Assembly, but ran a well-organized campaign to narrowly defeat Rep. Smith by a mere 645 votes out of more than 53,000 cast, winning 50.6 percent.
Rawlings then lost in the subsequent general election to Republican William Scott.
Since Smith's 1966 defeat, Democratic and Republican Virginia U.S. Representatives had rattled off 218 consecutive renomination victories through the 2012 cycle.
That streak came to an end Tuesday when Cantor lost to Dave Brat by 11.1 points in the biggest shocker of the primary season to date.
Since 1900, 525 of 537 Virginia U.S. House members have successfully won their party's nomination, or 97.8 percent, according to an analysis of information culled from the Biographical Directory of the United States Congress.
All but Cantor were Democrats:
· 1902 (4th CD): Two-term incumbent Francis Lassiter lost to Robert Southall
· 1910 (2nd CD): Five-term incumbent Harry Maynard was defeated by Edward Holland
· 1912 (3rd CD): Eight-term incumbent John Lamb lost to Andrew Montague
· 1912 (4th CD): Two-term incumbent Robert Turnbull was defeated by Walter Watson
· 1922 (6th CD): Three-term incumbent James Woods lost to Clifton Woodrum
· 1930 (5th CD): Three-term incumbent Joseph Whitehead was defeated by Thomas Burch
· 1936 (2nd CD): Two-term incumbent Colgate Darden lost to Norman Hamilton
· 1938 (2nd CD): One-term incumbent Norman Hamilton was defeated by Colgate Darden
· 1946 (2nd CD): Two-term incumbent Ralph Daughton lost to Porter Hardy
· 1958 (1st CD): Five-term incumbent Edward Robeson was defeated by Thomas Downing
· 1966 (8th CD): Eighteen-term incumbent Howard Smith lost to George Rawlings
Only Lassiter (in 1906) and Darden (1938) eventually won back their seats in the chamber.
Prior to Cantor's headline-making defeat last week, no Republican U.S. Representative from Virginia had lost a GOP renomination bid since the 1800s.
From 1890 through 2012, the 40 Republicans to serve in Virginia's U.S. House delegation had won 162 consecutive renomination bids.
Six more GOPers were successful in doing so this cycle (Rob Wittman, Scott Rigell, Randy Forbes, Robert Hurt, Bob Goodlatte, and Morgan Griffith) but Cantor's defeat ended the 124-year streak.
The last Virginia Republican U.S. Representative to lose his party's nomination was one-term incumbent John R. Brown from the 5th Congressional District in 1888.
Brown was a Confederate Army veteran who served as the mayor of Martinsville when he won a seat in Congress in 1886.
In August 1888, however, the nominating convention rejected Brown and selected Judge John Blackwell instead by a significant margin.
After his defeat, Brown said he would do all he could to help Blackwell win the election, although the Congressman's supporters were critical of the judge calling him "Politically lazy, without vim, dash, aggressiveness, or organizing capacity" and predicted his defeat by a large majority according to an Alexandria Gazette article from August 31st of that year.
Blackwell lost the contest to Democrat Posey Lester, although it was a fairly competitive race with Lester winning by five points.
Prior to Brown, most Republicans who represented Virginia in the nation's lower legislative chamber after the Civil War exited through defeat in the general election or decided not to seek another term.
One early Republican congressman who failed to win his renomination bid was J. Ambler Smith in 1874. Smith was defeated for the 3rd CD nomination by Rush Bargess, who then lost the seat for the party in the general election to Democrat Gilbert Walker.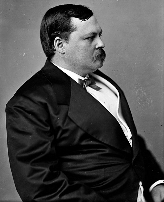 In 1882, three-term Republican Joseph Jorgensen of the 4th CD did not seek renomination from the GOP, but instead as the Readjuster nominee – a coaltion party which had risen to power in the state at the end of the 1870s.
Jorgensen lost that nomination to Benjamin Hooper who easily defeated the Democratic and Republican nominees in the fall.
Readjusters won five seats to the chamber from Virginia that cycle.
Another, Henry Bowen, was elected to the 9th CD as a Readjuster in 1882, but then sought and lost the Republican nomination in 1884. (Bowen later won back his seat as a Republican in 1886).
Because Jorgensen (as a Republican vying for the Readjuster nomination) and Bowen (as a Readjuster running for the GOP nod) technically did not seek renomination as Republicans for GOP bids, the only three who failed to do so in state history are Cantor and the aforementioned John R. Brown and J. Ambler Smith.
Overall, the 54 Republicans to serve the state in the U.S. House since the 1860s have won 183 of 186 renomination bids in history, or 98.4 percent of the time.
Follow Smart Politics on Twitter.