Republican US Senators Hitting Historic Lows in Primaries
Four Republicans have already set state records for low water marks by a sitting GOP U.S. Senator in a primary election – after just eight contests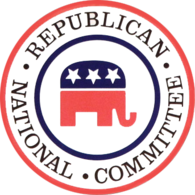 While no Republican U.S. Senator has yet fallen to a primary defeat in the 2014 cycle (with Mississippi's Thad Cochran on the brink of doing so in next week's runoff), a mid-season review shows that GOP incumbents overall are not quite measuring up to past performances in their respective states.
To date, seven Republican U.S. Senators have won their party's nomination, with Cochran's fate currently on hold.
Jeff Sessions of Alabama and Susan Collins of Maine ran uncontested this month while appointed Senator Tim Scott of South Carolina won 90.0 percent and Idaho's Jim Risch won 79.9 percent in their respective primaries.
However, with Cochran hanging on to his political life, the remaining three Republicans who appeared on the primary ballot this cycle have hardly overwhelmed even though they all dispensed with their Tea Party challengers.
A Smart Politics analysis finds that John Cornyn of Texas, Mitch McConnell of Kentucky, Lindsey Graham of South Carolina, and Thad Cochran of Mississippi all set records for the lowest primary vote percentage by a Republican U.S. Senator in their states.
Senator Cornyn was first out of the gate with his primary in early March and was heralded for easily beating U.S. Representative Steve Stockman – winning by 40.3 points.
However, the 59.4 percent won by Cornyn shattered the Texas record for the lowest tally by an incumbent Republican U.S. Senator.
Prior to Cornyn's 2014 performance, none of the nine previous cycles with a GOP Senator running for reelection saw an incumbent receive less than 80 percent of the primary vote.
(Cornyn also held the previous mark with the 81.5 percent he won against Larry Kilgore in 2008).
Senate Minority Leader Mitch McConnell was next in May and, to be sure, was the biggest prize for the Tea Party in the upper legislative chamber this cycle.
Matt Bevin lost the race, but held the five-term Senator to just 60.2 percent, which is the lowest mark across the 15 attempts by Kentucky Republicans seeking renomination to their seat in state history.
Just like in Texas, no previous Kentucky GOP U.S. Senator had won less than 80 percent of the primary vote.
The lowest victory tally prior to McConnell was held by Jim Bunning in 2004 when he won 83.9 percent against Barry Metcalf.
Not only did McConnell set a record for the weakest Republican primary performance by a sitting Kentucky U.S. Senator, but it was also the weakest victory by a Senator from either party in more than 75 years.
The last time a sitting senator from the Bluegrass State registered less voter support than McConnell's 60 percent was during a primary election 76 years ago in 1938.
In that cycle, two-term Democrat Alben Barkley faced six challengers on the primary ballot including Governor Happy Chandler, en route to winning 56.1 percent of the vote.
In early June, the big story was written further south in Mississippi where six-term incumbent Thad Cochran in Mississippi squared off against State Senator Chris McDaniel.
Barely making it to a runoff, Cochran recorded the worst ever performance by the 10 Republicans seeking renomination in a Mississippi U.S. Senate primary with 49.0 percent of the vote.
That was more than 40 points less than the previous low set by Roger Wicker in 2012 with 89.2 percent.
The 0.5 points between Cochran and McDaniel made it the second closest U.S. Senate primary contests by either party in state history.
And finally, Lindsey Graham of South Carolina got into the record books a week ago with the 56.4 percent he received against a field of challengers led by State Senator Lee Bright, who came in a distant second with 15.4 percent.
Graham was the first incumbent GOP Senator from the Palmetto State out of 10 seeking to hold their seat to fail to reach the 60 percent mark in a primary, with Strom Thurmond owning the previous record of 60.6 percent in a 1996 race against Harold Worley and one other opponent.
The last time an elected U.S. Senator from either party in South Carolina won less than Graham's 56 percent in a primary was Olin Johnston in 1950.
In that cycle, the incumbent Johnston defeated then Governor Thurmond with 54.0 percent of the vote in the head-to-head matchup.
It should be noted that part of the reason new records have been set in these states is these GOP incumbents have inspired a record-setting or record-tying number of Republican challengers to face them.
The seven opponents faced by Cornyn, six by Graham, and four by McConnell are the most for any sitting Republican U.S. Senator in their respective states while the two candidates faced by Cochran ties the Mississippi GOP record.
In addition to Mississippi's runoff election, Oklahoma's Jim Inhofe will also face a primary contest on June 24th.
After that, the only remaining Republican primaries featuring U.S. Senators will be held in Kansas on August 5th (Pat Roberts), Tennessee on August 7th (Lamar Alexander), and Wyoming on August 19th (Mike Enzi).
Follow Smart Politics on Twitter.