South Dakota Democrats Field 4th All-Female Gubernatorial Ticket in US History
Only three previous major party gubernatorial tickets in history had female nominees for both governor and lieutenant governor; none have reached 40 percent
South Dakota's gubernatorial race has not exactly been on the national radar thus far in the 2014 cycle – due in part to the state's strong Republican lean as well as the 20+ points separating incumbent Dennis Daugaard and Democratic nominee Susan Wismer according to the scant public polling that has been conducted of the race.
Earlier this month, Wismer became the first woman to receive a major party gubernatorial nomination in Mount Rushmore State history.
Wismer, a State Representative from Britton, defeated Joe Lowe by 14 points in the Democratic primary in early June.
Then on Wednesday, Wismer made more headlines when she selected a female running mate.
Wismer chose former two-term Sioux Falls State Representative Susy Blake as her pick for lieutenant governor.
The all-female ticket was therefore not only a first in South Dakota politics, but also a historical rarity nationwide.
Smart Politics reviewed the election data and found that the Wismer-Blake ticket in South Dakota is just the fourth featuring two women for a major party in U.S. history out of more than 40 elections in which a female gubernatorial nominee had a running mate.
With New Jersey recently creating a lieutenant governor's post, the number of states without such a statewide office has dropped to seven with nearly 20 others electing lieutenant governors on a separate ballot line.
That leaves two-dozen states in which the governor and lieutenant governor are running mates – with the lieutenant governor either hand-picked by the gubernatorial nominee (as in South Dakota) or nominated by the party through a primary.
Overall, more than 100 women have secured a major party gubernatorial nomination dating back to the election of Nellie Tayloe Ross in Wyoming 90 years ago, with slightly more than 40 of these in states where the nominee runs jointly with the lieutenant governor.
It took until 1994, however, for the first all-female gubernatorial ticket by a major political party.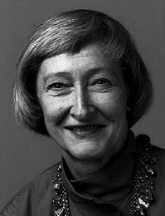 In Illinois, Democrats nominated Comptroller Dawn Clark Netsch for governor and State Senator Penny Severns for Lieutenant Governor (each won their own primary).
The Democratic ticket was handily defeated by incumbent Jim Edgar and Bob Kustra during that cycle's Republican landslide – losing by 29.4 points with 34.4 percent of the vote.
Note: Also in 1994, a notable third-party in Connecticut nominated two women at the top of the ticket. Eunice Groark (Lieutenant Governor under Lowell Weicker) was the gubernatorial nominee for A Connecticut Party with Social Services Commissioner Audrey Rowe as her running mate. The duo placed third winning 18.9 percent of the vote.
The second time major party running mate slots for governor and lieutenant governor were both occupied by women came in 1999 in Kentucky.
In that cycle, Peppy Martin and Wanda Cornelius headed the Republican ticket to square off against Democratic incumbents Paul Patton and Steve Henry.
Martin and Cornelius lost badly – recording only 22.2 percent of the vote and losing by 38.5 points.
The last time a female gubernatorial nominee had a female running mate was last year in New Jersey.
State Senator Barbara Buono selected union executive Milly Silva for the lieutenant governor slot, but the ticket lost by 22.1 points to Chris Christie with 38.2 percent of the vote – the current high water mark for an all-female ticket.
And then there is this final historical footnote.
In 1996, Montana Democrats nominated Chet Blaylock to run against incumbent Governor Marc Racicot and Judy Martz.
Judy Jacobson was Blaylock's running mate but when Blaylock died two weeks before Election Day, Jacobson became the nominee. However, her name also remained on the ballot for lieutenant governor.
Jacobson/Jacobson lost to Racicot/Martz by 58.3 points with just 20.8 percent of the vote.
Overall, all-female gubernatorial tickets are currently 0-3, while tickets with a female gubernatorial nominee and a male for lieutenant governor have won 14 contests out of 39 races over the last half-century, or 36 percent of the time.
Will the all-female ticket give a boost to Democrats in South Dakota?
Overall, Republicans have won 437 of the 525 elections for partisan statewide office in South Dakota since statehood, or 83.2 percent, including 81.1 percent of gubernatorial contests.
South Dakota Democrats also face the longest current gubernatorial drought in the nation – last winning the office 40 years ago in 1974 with Richard Kneip, and losing each of the nine elections ever since.
Follow Smart Politics on Twitter.