Maine Eyes 1st US House Delegation with No Maine-Born Representatives
At least one member of Maine's delegation to the U.S. House was born in the Pine Tree State since 1821 including 94 percent of those elected since 1877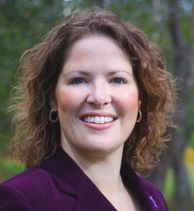 Maine voters will be provided the opportunity to make plenty of headlines this November, such as electing an openly gay governor in Democrat Mike Michaud as well as a rare all-female multi-member U.S. House delegation with incumbent Chellie Pingree in the 1st CD and Emily Cain in the 2nd.
Cain, a State Senator running for Michaud's open seat, will square off against former State Treasurer Bruce Poliquin in the competitive 2nd District race.
If both Cain and Pingree are elected later this year, they would do more than simply comprise the state's first all-female U.S. House delegation.
A Smart Politics analysis finds that for the first time since 1821 Maine is on the verge of sending its first delegation to D.C. without a Pine Tree State-born U.S. Representative.
A total of 156 different men and women have been elected to the U.S. House from Maine in general and special elections over the last 194 years, of which 108 were born in Maine, or 69.2 percent.
More than 94 percent (147 of 156) were born in Maine, Massachusetts (13.5 percent), or New Hampshire (11.5 percent), and all but two – Pingree and Democrat John Utterback – were born in one of eight Northeastern states (two each were born in Connecticut and Vermont plus one in New York, Pennsylvania, and Rhode Island).
Rep. Pingree was born in Minneapolis, Minnesota while Utterback, who served one term from 1933 to 1935, was born in Franklin, Indiana and did not move to Maine until he was 33 years old.
Birth States of Maine U.S. Representatives
State

# US Reps

Percent

Maine

108

69.2

Massachusetts

21

13.5

New Hampshire

18

11.5

Connecticut

2

1.3

Vermont

2

1.3

Indiana

1

0.6

Minnesota

1

0.6

New York

1

0.6

Pennsylvania

1

0.6

Rhode Island

1

0.6
Table compiled by Smart Politics with information culled from the Biographical Directory of the United States Congress.
State Senator Cain, meanwhile, was born in Kentucky and grew up in Illinois and New Jersey before moving to Maine at age 18 where she attended the University of Maine, though she does not mention her birth state or Southern and Midwestern roots on her campaign biography page.
A victory in November by the Orono-based Cain would make her just the third Maine U.S. Representative born outside of the Northeastern region and the first from the South.
Overall, 324 of the 413 U.S. House elections since statehood in 1820 have been won by candidates born in Maine, or 78.5 percent (including those born in what is now Maine but was previously a district of Massachusetts).
The vast majority of U.S. Representatives born outside of Maine served during the first six decades after statehood.
From 1820 through 1876, members of the lower legislative chamber from Maine born out of state won 76 of 193 elections, or 39.4 percent.
From 1877 through the 2012 cycle, however, 207 of the 220 candidates elected to the U.S. House were home-born, or 94.1 percent.
That includes stretches of 40 years (1877-1917) and 26 years (1935-1961) in which only Maine-born U.S. Representatives were elected to the chamber (88 and 41 in a row respectively during those two periods).
Since 1935, the only Pine Tree State U.S. House members born outside of Maine have been:
· Republican Peter Garland (1961-1963) from Massachusetts
· Democrat William Hathaway (1965-1973) from Massachusetts
· Democrat Thomas Andrews (1991-1995) from Massachusetts
· Democrat Chellie Pingree (2009-present) from Minnesota
The only time in Maine's history in which there was no home state-born member of its U.S. House delegation came in November 1820 right after statehood, but with an asterisk.
In the November election of that year, a full slate of seven U.S. Representatives were elected to comprise Maine's delegation as it separated from Massachusetts, to begin service in March of 1821 at the convening of the 17th Congress. Two of these were Maine-born: Jeffersonian Republicans Ebenezer Herrick (Lewiston) and Mark Hill (Biddeford).
However, one Massachusetts congressman, Jeffersonian Republican John Holmes from the Bay State's 14th CD, had resigned from the chamber earlier that year, so a special election was held.
Massachusetts-born Federalist Joseph Dane won the seat and for the next four-plus months became the first and only U.S. Representative from Maine through the end of the 16th Congress until his five other colleagues were seated in March 1821.
Since the 17th Congress, at least one member of the state's U.S. House delegation has always been Maine-born and for a 144-year period from 1821 through 1965 at least two Mainers comprised the delegation.
The 2nd CD race is one to watch, however, and if Waterville-born Poliquin defeats Cain this November, the state's 190+-year streak will continue for at least two more years.
Follow Smart Politics on Twitter.