Which States Have the Most Undecided Voters in 2014 US Senate Races?
Open seat races in Michigan and Iowa have led the way with the highest percentage of undecided voters in 2014 polling among the 16 states with key U.S. Senate contests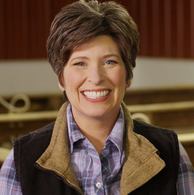 With only three and a half months until Election Day, the fight over that portion of the electorate known as the 'undecided voter' intensifies with each passing day.
Because control of the U.S. Senate is seemingly up for grabs this cycle, undecided voters in a dozen or so battleground states are particularly prized.
The number of undecided voters will start to decline as Election Day approaches, but polling conducted in 2014 thus far shows there has been a wide variation from state-to-state as to how many undecided voters are up for grabs.
Smart Politics tabulated the percentage of respondents who did not express a candidate preference across 184 polls conducted since January 2014 in 16 battleground U.S. Senate contests and found that the electorates in Michigan and Iowa claim the largest rates of undecided voters at more than one in six.
To be sure, the analysis below presents a rough measure of comparing undecided voters from state to state.
There are clear limitations in performing such a comparison due to the lack of uniformity between states as to the number of polls and the distribution of when those polls were conducted through the first six and one-half months of the year. Additionally, there is a staggering timeline as to when states have settled on their nominees (and many have yet to do so). Lastly, pollsters 'push' respondents to varying degrees to settle on a preferred candidate, so there is not a consistent methodology between survey organizations as to how they assign a particular voter as 'undecided.'
However, a cursory view of the data reveals results that make intuitive sense: in general, states with open seat races have demonstrated a larger percentage of the electorate that has not yet committed to a particular candidate throughout the year.
For this analysis, Smart Politics looked at the polling data (non-partisan and partisan alike) across the 16 states with U.S. Senate contests where there will either likely be a pick-up opportunity or, at a minimum, there is a good chance for a competitive race on Election Day: Alaska, Arkansas, Colorado, Georgia, Iowa, Kentucky, Louisiana, Michigan, Minnesota, Montana, New Hampshire, North Carolina, Oregon, South Dakota, Virginia, and West Virginia.
The number of polls conducted during this span has varied greatly from state to state, with five times as many surveys of the U.S. Senate race in Michigan in 2014 compared to those in Minnesota and South Dakota.
Note: For those states in which U.S. Senate nominees have not yet been officially selected, Smart Politics looked at general election matchup polls between the likely nominees – those candidates leading the pack for their party's nomination (e.g. Republicans Mike McFadden in Minnesota, Dan Sullivan in Alaska, Scott Brown in New Hampshire, Jack Kingston in Georgia).
In general, states with open seats have generated a higher number of "don't knows" from polling respondents than those states with an incumbent U.S. Senator in the race.
The 52 polls conducted of open seat races in Michigan, Iowa, West Virginia, Georgia, and South Dakota have seen an average of 14.6 percent of undecided voters in 2014 surveys compared to 11.8 percent in the remaining 11 states with an incumbent on the ballot.
Michigan leads the way with an average of 18.6 percent of respondents not yet backing Democratic Congressman Gary Peters, former Michigan GOP Secretary of State Terri Land, or a third party candidate in the race.
The percentage of undecided voters has actually been north of that mark in polls conducted by Public Policy Polling (24 percent), NBC News/Marist (19 percent), Denno Research (23 percent), and EPIC-MRA (19 percent) in late June through mid-July.
Next is Iowa, where Democrats are enduring a much tougher than expected contest at the moment between Democratic U.S. Representative Bruce Braley and Republican State Senator Joni Ernst (pictured at top).
An average of 17.6 percent of Iowans were undecided across 11 polls conducted in 2014.
The state with the third highest rate of undecided voters throughout 2014 is Virginia at 15.8 percent, where one-term Democratic incumbent Mark Warner will face former RNC Chair Ed Gillespie and Libertarian Robert Sarvis.
Next is West Virginia at 13.8 percent, Oregon at 13.7 percent, and North Carolina at 13.5 percent.
At the low end of the spectrum is Louisiana at just 7.4 percent in polls of a two-way hypothetical matchup between three-term Democratic incumbent Mary Landrieu and Republican Bill Cassidy. (It is expected Landrieu will not emerge from the jungle primary with 50 percent of the vote and thus face likely second place finisher Cassidy in the runoff).
The only other states in which 2014 polling has produced an average of less than 10 percent undecideds is in the deep red state of South Dakota at 9.5 percent (a state the media says has the greatest odds to flip in November) and Kentucky at 9.7 percent (the state with the most well-known and perhaps polarizing incumbent in Minority Leader Mitch McConnell).
Undecided Voters in Polling of Key 2014 U.S. Senate Races, January-July 2014
Rank

State

# Polls

% Don't Know

1

Michigan

20

18.6

2

Iowa

11

17.6

3

Virginia

8

15.8

4

West Virginia

5

13.8

5

Oregon

7

13.7

6

North Carolina

16

13.5

7

Georgia

12

13.3

7

Montana

8

13.3

9

Minnesota

4

12.3

10

New Hampshire

18

12.0

11

Alaska

7

11.7

12

Colorado

14

10.4

13

Arkansas

17

10.1

14

Kentucky

15

9.7

15

South Dakota

4

9.5

16

Louisiana

11

7.4
Table compiled by Smart Politics from 184 polls conducted from January through mid-July 2014. For races in which a nominee has not been officially selected, matchup polls between the leading candidates were used.
Follow Smart Politics on Twitter.