Bob Barr's Unlikely Return to Congress Comes to an End
Barr sought to become the first former Republican U.S. Representative from Georgia to win back a seat to the chamber in Peach State history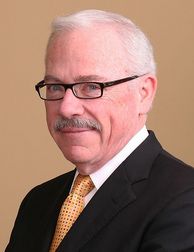 Former four-term Georgia U.S. Representative and Libertarian presidential nominee Bob Barr's bid to return to the nation's lower legislative chamber came to an end Tuesday, when he was crushed in the state's 11th CD Republican primary runoff.
Barr lost to the tea party-backed State Senator Barry Loudermilk, who notched a decisive victory with more than 60 percent of the vote. (Loudermilk finished first in the six-candidate primary field back in May with 36.6 percent while Barr placed second with 25.8 percent).
Barr exited the U.S. House 11+ years ago after losing his renomination bid in 2002 to 11th CD Rep. John Linder after redistricting pitted the two GOP incumbents against each other in the 7th CD. Linder defeated Barr by 29 points in the Republican primary.
Barr was attempting to become the first Republican U.S. Representative from Georgia to return to the House after leaving the chamber.
Since the end of World War II, only one member from either party has won a Georgia U.S. House seat after exiting the House of Representatives: Cynthia McKinney in 2004. (The controversial congresswoman had served five terms during her first stint in the U.S. House before losing her renomination bid in 2002).
Overall, 25 of the 279 U.S. Representatives in Georgia history had interrupted periods of service, but just five since 1900 (all Democrats).
Georgia's GOP U.S. House delegation will suffer a decided experience vacuum after the close of the 113th Congress when the state loses three members of its delegation: Paul Broun, Phil Gingrey, and Jack Kingston all ran for the state's U.S. Senate seat.
At 40 years of collective service through July, Broun, Gingrey, and Kingston account for 20 percent of the total service of the 33 Georgia Republicans to serve in the chamber in state history. (To date, these 33 Republicans have collectively served 202 years).
Kingston ranks #1 in all time Georgia GOP U.S. House service at 21.5 years and counting with Gingrey #7 at 11.5 years and Broun #13 at seven years.
If reelected as expected, Tom Price and Lynn Westmoreland will be the senior members of the GOP delegation with five full terms under their belts at the beginning of the 114th Congress.
Loudermilk will win a trip to D.C. in November's general election as no Democrat filed for the seat in the deep red district where Mitt Romney won 67 percent of the vote in 2012.
Follow Smart Politics on Twitter.