Stewart Mills: Youthful, But Not Exactly Young for a Minnesota US Rep
Nearly half of the 134 Gopher State U.S. House members were as young as or younger than the Fleet Farm executive upon winning their first congressional race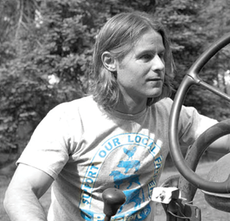 Much has been made of the youthful appearance and persona of political novice and Fleet Farm executive Stewart Mills III – the Republican candidate trying to unseat DFLer Rick Nolan in Minnesota's 8th Congressional District.
Dozens of media outlets (POLITICO, Roll Call, New York Daily News, Daily Mail, Weekly Standard etc.) have dubbed Mills the "Brad Pitt of the Republican Party" in recent months – owing to physical similarities between the Brainerd Lakes resident and the Hollywood A-lister.
And while it is true that, if elected in November, Mills would be the youngest member of the Gopher State U.S. House delegation at 42 years old, that hardly qualifies him as 'young' in the annals of Minnesota political history.
In fact, Mills comes in at right about average.
Smart Politics calculated the age at which all 134 men and women in Minnesota history were first elected into the U.S. House of Representatives, and finds the average age is 43.
To be sure, Mills is not shying away from his youthful image – spotted in t-shirts on his campaign website with his now trademark (and Pittesque) long brown locks.
Moreover, he highlights his age in the very first line on his campaign bio page:
"Stewart Mills is a 42 year old married father of five who lives with his family in the Brainerd Lakes area."
However, if elected in 2014, Mills would be as old or older than nearly half of all Minnesota U.S. Representatives since statehood (59 of 134).
In fact, the average age of the 41 men and women first elected to the chamber from the Gopher State after World War II is 42 years old.
Minnesotans first elected to the U.S. House in the post-World War II era who were younger than Mills include:
● Republican Vin Weber (1980) at 28
● DFLer Rick Nolan (1974) at 30
● Republican Tom Hagedorn (1974) at 30
● DFLer Tim Penny (1982) at 30
● DFLer Eugene McCarthy (1948) at 32
● DFLer Alec Olson (1962) at 32
● Republican Al Quie (1958) at 34
● DFLer Gerry Sikorski (1982) at 34
● DFLer John Blatnik (1946) at 35
● Republican Edward Devitt (1946) at 35
● DFLer Joseph Karth (1958) at 36
● DFLer Bruce Vento (1976) at 36
● Republican Clark McGregor (1960) at 38
● DFLer Don Fraser (1962) at 38
● Republican George MacKinnon (1946) at 40
● DFLer Jim Oberstar (1974) at 40
● DFLer Martin Sabo (1978) at 40
Other fellow 42-year olds elected during this period are Republican Bill Frenzel (1970) and DFLers Fred Marshall (1948), Coya Knutson (1954), Bob Bergland (1970), and Tim Walz (2006).
That's right – Tim Walz was the same age as Stewart Mills when he won his first congressional race, although few reports focused on the 'youthfulness' of the Walz campaign when he upset Republican incumbent Gil Gutknecht that cycle.
Rick Nolan, meanwhile, holds the mark for the fifth youngest member of the U.S. House to be elected from Minnesota at 30 years and 10+ months back in 1974 – just a few months younger than the aforementioned Hagedorn and Penny.
The youngest Minnesotan ever elected to the U.S. House was Democrat Elmer Ryan in 1934.
Ryan was a shade under 27 and one-half years old when he won a seat to the state's 2nd CD that cycle. The bright-eyed congressman would go on to win reelection in 1936 and 1938 before losing his seat to Republican Joseph O'Hara in 1940.
In addition to Vin Weber mentioned above, the only other U.S. Representatives elected to the House from the Gopher State in their 20s were Republicans Melvin Maas at 28 in 1926 and Sydney Anderson at 29 in 1910.
While Mills may be not so subtly highlighting the age gap between himself and the 70-year old incumbent Nolan, the DFLer is not the oldest U.S. Representative in Minnesota history.
Two Gopher State U.S. House members were older than Nolan in 2012 when they were first elected to the chamber: Farmer-Laborite Richard Buckler in 1934 and DFLer William Gallagher in 1944 were each 69 years old at the time they won their congressional seats.
Three other Minnesota U.S. Representatives won elections into their 70s:
Republican Charles Davis (in 1920, 1922), DFLer Roy Weir (1958), and DFLer Jim Oberstar (2004, 2006, 2008).
DFL incumbent Collin Peterson of the 7th CD is also 70 years old as he seeks reelection to his 13th term this November.
Follow Smart Politics on Twitter.