Democrats Fail to Field a US Senate Nominee for Just 26th Time in History
Failing to run a candidate in Alabama this cycle, Democrats now account for nine of the last 11 U.S. Senate elections since 2000 with only one major party candidate on the ballot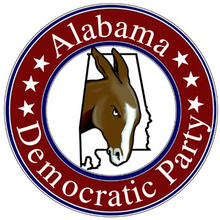 It took quite a while for Democrats and Republicans in some states to scrounge up nominees this cycle, but voters will have the choice of both major political parties on the ballot in all but one of the three-dozen U.S. Senate contests to be held this November.
At one point in early 2014, major parties in eight states had yet to see a candidate file a statement of candidacy with the FEC – including Democrats in Alabama, Delaware, Idaho, Mississippi, Rhode Island, and Wyoming and Republicans in Hawaii and New Jersey.
In the end, only Alabama Democrats came up short this cycle – failing to field a candidate against three-term Republican incumbent Jeff Sessions.
The fall from political power by Democrats in Alabama – and many southern states – has been steep over the last few decades.
The party has not elected a Democratic U.S. Senator in the state since 1992 (Richard Shelby, who switched to the GOP in 1994) and is now down to one U.S. Representative – the lowest mark for the party since the 40th Congress in 1868 when the state gained back its representation to the chamber during Reconstruction.
This cycle marks the first time in the direct election era that Democrats have not run a candidate for the U.S. Senate in the Yellowhammer State after doing so during each of the previous 38 contests.
(Alabama Republicans last failed to produce a U.S. Senate nominee in 1978 – the 10th and final time since the passage of the 17th Amendment after 1914, 1918, 1930, 1938, 1942, 1946, 1950, 1956, and 1974).
The absence of a Democratic nominee in Alabama may not be surprising on its face – as this was not a race the party expected to be competitive in the first instance – but it continues a disturbing trend for the party.
Overall, this is just the 26th time out of more than 1,860 U.S. Senate general and special elections in which the Democratic Party has not fielded a nominee in the popular vote era.
However, nine of these contests have occurred in the 21st Century: in Arizona (2000), Kansas (2002), Mississippi (2002), Virginia (2002), Indiana (2006), Vermont (2006, 2012), South Dakota (2010), and Alabama (2014).
That accounts for all but two of the 11 elections in which only one major party nominee appeared on the ballot in a U.S. Senate race since 2000.
In addition to Alabama, the aforementioned recent elections without a Democratic nominee in Arizona, Kansas, Indiana, and South Dakota were the first such instances in party history in those states.
Republicans have failed to run a candidate just twice this century – in Massachusetts (2002) and Arkansas (2008) – and only four times since 1980.
Prior to 2000, the last nine U.S. Senate races without a Democratic nominee were spread out across a 66-year period dating back to the Great Depression: California (1934, 1940, 1946 special, 1952), Minnesota (1936, 1936 special), Vermont (1968), Mississippi (1990), and Virginia (1990).
Overall, 92.3 percent of the more than 1,850 popular vote U.S. Senate general and special elections have featured nominees from both the Democratic and Republican parties.
Of the 118 races without a Republican on the ballot over the last century, 112 were in nine southern states: Louisiana (20), Georgia (19), Mississippi (17), South Carolina (13), Arkansas (12), Virginia (11), Alabama (10), Florida (seven), and North Carolina (three).
Senator Sessions will not be opposed by any independent or third party candidate in November as Alabama is regarded to have some of the strictest ballot access laws in the nation.
U.S. Senate Races Without a Democratic Nominee, 1914-2014
| | |
| --- | --- |
| Year | State |
| 1918 | Minnesota, Oregon (special) |
| 1922 | Pennsylvania (special) |
| 1925 | Wisconsin (special) |
| 1926 | Iowa, North Dakota (special) |
| 1928 | Minnesota, Wisconsin |
| 1934 | California |
| 1936 | Minnesota, Minnesota (special) |
| 1940 | California |
| 1946 | California (special) |
| 1952 | California |
| 1968 | Vermont |
| 1990 | Mississippi, Virginia |
| 2000 | Arizona |
| 2002 | Kansas, Mississippi, Virginia |
| 2006 | Indiana, Vermont |
| 2010 | South Dakota |
| 2012 | Vermont |
| 2014 | Alabama |
Table compiled by Smart Politics.
Follow Smart Politics on Twitter.