Scott Brown Could Become 1st US Senate Nominee to Lose to Two Women
A primary victory will make Brown just the fourth U.S. Senate candidate in history to face major party female nominees in three different cycles; he could also become the first to lose in two of them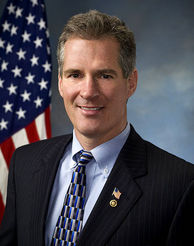 The New Hampshire primary is still more than a month away, but Scott Brown seems poised to win the Republican U.S. Senate nomination in a crowded field of 10 candidates that includes former two-term Senator Bob Smith.
This is the third U.S. Senate election for Brown in four years as he tries to become just the third person to ever serve in the chamber from more than one state, joining Democrat James Shields (Illinois, Minnesota, Missouri) and Unionist / Republican Waitman Willey (Virginia, West Virginia) from the 19th Century.
A victory by Brown in the primary would also land him in some other rather unusual historical categories.
A Smart Politics analysis finds that if Scott Brown wins the New Hampshire GOP primary, he would become just the fourth major party politician in U.S. history to face three female major party U.S. Senate nominees, and, if he loses to Jeanne Shaheen, would become the first to lose to two of them.
In total, there have been more than 180 major party female U.S. Senate nominees since the first such candidates – Illinois Republican Ruth McCormick and New Jersey Democrat Thelma Parkinson – were defeated in general and special elections respectively back in 1930.
Twelve female nominees have squared off against other women, plus at least two this cycle: Republican Shelley Moore Capito versus Democrat Natalie Tennant in West Virginia and three-term Republican Susan Collins versus Democrat Shenna Bellows in Maine.
Of the remaining (male) candidates who have faced female U.S. Senate nominees, 13 have done so in two cycles and three others have done so three times.
Brown is among those who have battled against female nominees two times in U.S. Senate contests – defeating Democrat Martha Coakley in Massachusetts' 2010 special election and then losing to Elizabeth Warren in 2012.
Also on the list:
● Republican Mitch McConnell of Kentucky: beating Lois Combs Weinberg in 2002 and facing Alison Lundergan Grimes in a competitive contest this November
● Democrat Bob Kerrey of Nebraska: defeating Jan Stoney in 1994 and losing to Deb Fischer in 2012
● Republican Chuck Grassley of Iowa: beating both Jean Lloyd-Jones in 1992 and Roxanne Conlin in 2010
● Republican Jeff Sessions of Alabama: winning against Susan Parker in 2002 and Vivian Figures in 2008
● Republican John Sununu of New Hampshire: beating Jeanne Shaheen in 2002 but losing the rematch against her six years later in 2008
● Democrat Joe Biden of Delaware: defeating M. Jane Brady in 1990 and Christine O'Donnell in 2008
● Republican Jim Talent of Missouri: victorious against Jean Carnahan in 2002 and losing to Claire McCaskill in 2006
● Republican Mike Enzi of Wyoming: beating Kathy Karpan in 1996 and Joyce Corcoran in 2002
● Republican Pete Domenici of New Mexico: winning against Judy Pratt in 1984 and Gloria Tristani in 2002
● Democrat Daniel Patrick Moynihan of New York: defeating Florence Sullivan in 1982 and Bernadette Castro in 1994
● Democrat Bill Bradley of New Jersey: beating Mary Mochary in 1984 and Chrstine Todd Whitman in 1990
● Democrat Philip Hart of Michigan: defeating Elly Peterson in 1964 and Lenore Romney in 1970
Additionally, Republican Elmo Smith simultaneously faced Oregon Democrat Maureen Neuberger in general and special elections held in November 1960 (losing both).
If Brown wins the Republican U.S. Senate nomination in New Hampshire as expected in September, he will move into a much smaller group of major party nominees who have faced female candidates three times, becoming just the fourth to do so in history.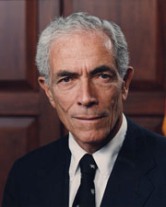 The first was Rhode Island Democrat Claiborne Pell.
Pell faced female nominees from the Republican Party during his campaigns for a second term in 1966 (Ruth Briggs), a fifth term in 1984 (Barbara Leonard), and a sixth and final term in 1990 (Claudine Schneider).
Senator Pell won these three contests by an average of 34 points.
Next was Missouri Republican Kit Bond who defeated female Democratic nominees for his first, second, and fourth terms in 1986 (Harried Woods), 1992 (Geri Rothman-Serot), and 2004 (Nancy Farmer) respectively.
The average margin of victory for Bond against these three women was just eight points.
The most recent male U.S. Senate candidate to face female nominees in three different cycles was Democrat Daniel Akaka of Hawaii.
Senator Akaka faced Republican women en route to a special election victory in 1990 (Pat Saiki) and successful reelection bids in 1994 (Maria Hustace) and 2006 (Cynthia Thielen).
Akaka won these races by an average of 27 points.
Not only will Brown likely add his name to this list in 2014, but he could quite possibly start a club of his own – becoming the first nominee in history to lose a U.S. Senate election to female nominees in more than one cycle.
Despite expected Republican gains in the chamber nationwide this November, Brown has been on the outside looking in across nearly every head to head poll against Senator Shaheen conducted this year.
Through the 2012 cycle, male nominees for the chamber have defeated major party female nominees 62 percent of the time – winning 98 contests and losing 60. (Female nominees did not face a male major party nominee in 14 other contests).
And then there's this final tidbit: Brown would also be the first nominee to face a female nominee in three consecutive cycles: in 2010, 2012, and 2014.
Note: Thanks to Richard R. Valcourt, Editor-in-Chief of the International Journal of Intelligence and CounterIntelligence for posing this research question.
Follow Smart Politics on Twitter.