Minnesota Republican Gubernatorial Primary Roundup
The Minnesota Republican gubernatorial primary was the most competitive race since 1924 and the first ever to see four candidates reach the 20 percent mark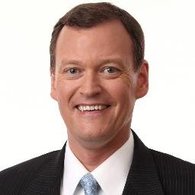 Smart Politics took a rare vacation last week when some fascinating primaries took place in my home state of Minnesota.
Before heading into a new week of politics and campaigns, here are some historical highlights that surfaced in the Gopher State's recent primary.
The top-billed race was of course the Republican Party's gubernatorial contest which turned out to be the party's most competitive race in 90 years.
The 6.4-point victory by Hennepin County Commissioner Jeff Johnson over State Representative Kurt Zellers was the narrowest since Theodore Christianson defeated Ole Jacobson by 2.8 points back in 1924.
Johnson won just 30.3 percent of the vote in the five-candidate field last Tuesday, which was also the lowest level of support notched by a winning GOP candidate for the governor's slot since Christianson in 1924 who won 22.8 percent of the vote with six candidates in the race.
With former State Representative Marty Seifert coming in at 21.1 percent and businessman Scott Honour landing at 20.8 percent, the 2014 primary marks the first time the GOP has seen four candidates for governor in Minnesota eclipse the 20 percent mark.
Only once prior had even three Republican gubernatorial candidates reached the 20 percent mark in a primary.
That happened in 1938 when Harold Stassen won the first of three consecutive nominations with 47.4 percent while Martin Nelson captured 29.4 percent and George Leach won 21.9 percent in a four-candidate field.
As a result, Honour now goes down in the history books with the best fourth-place primary showing for a Republican gubernatorial candidate in Minnesota – besting the 18.3 percent won by Curtis Johnson in the aforementioned 1924 barn burner. A small consolation prize, to be sure.
In contrast to the very competitive gubernatorial race, the Republican U.S. Senate primary ended as expected with a whimper.
Businessman Mike McFadden rolled over State Representative Jim Abeler by 57 points with 71.7 percent of the vote.
It has been 72 years since the last time a GOP U.S. Senate nominee won his party's nomination without a majority of the vote – and that came in a special primary.
In 1942, Arthur Nelson won 47.4 percent in a seven-candidate primary in the race to fill the vacancy caused by the death of Farmer-Laborite Ernest Lundeen.
Nelson was also the last GOPer to win a U.S. Senate nomination with a plurality for a six-year seat. That took place 86 years ago in 1928 when he won 42.2 percent of the primary vote against J.A.A. Burnquist and A.J. Rockne.
Overall, Minnesota Republican U.S. Senate nominees have emerged from the primary with an average of 82.6 percent of the vote since the end of World War II.
Follow Smart Politics on Twitter.