Sullivan Advances with Lowest GOP US Senate Primary Support in Alaska History
The Alaska GOP nominee is the first to advance to a U.S. Senate general election with only plurality support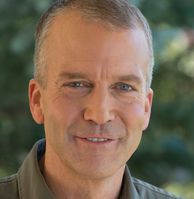 In what was labeled as one of the nastiest, most brutal (and expensive) Alaska primaries ever for the Republican Party, Dan Sullivan emerged the victor as expected from Tuesday's GOP U.S. Senate race.
Sullivan, the state's former attorney general, beat 2010 nominee Joe Miller by eight points with 40 percent of the vote with Lieutenant Governor Mead Treadwell 15 points behind. A fourth, lesser-known candidate, John Jaramillo, tallied 3 percent.
The Alaska Republican Party currently nominates their candidates through a semi-closed primary format, though for the first 30+ years it shared the same ballot with the Democrats.
(Democratic candidates shared the ballot Tuesday with those from the Libertarian and Alaskan Independence parties with the candidate receiving the most votes from each party designated as the nominee).
So just how divided were Republicans in 2014's primary?
Smart Politics examined the 22 primaries for U.S. Senate in Alaska history and found the 40 percent received by Sullivan Tuesday is the lowest percentage of the Republican candidate share of the primary vote in state history, making him the only plurality winner.
Alaska Republicans have held 16 open and six closed U.S. Senate primaries in state history.
In order to compare the percentage of the vote received by GOP candidates across the two different formats, Smart Politics recalculated the vote received by Republican candidates in open primaries with only those votes cast for GOP candidates as the denominator (instead of votes cast for all candidates).
Prior to Sullivan's nomination win in 2014, no Alaska GOPer had received less than 50 percent of the primary vote allocated to Republican U.S. Senate candidates.
The previous low water mark came in 2010, when Joe Miller famously upset Lisa Murkowski in a head-to-head matchup, winning the primary with 50.9 percent.
Five other nominees emerged with less than 60 percent of the Republican primary vote over the decades: Doc McKinley with 55.9 percent in 1966, Elmer Rasmuson with 53.1 percent in 1968, Clyde Lewis with 52.7 percent in 1974, Frank Murkowski with 59.0 percent in 1980, and Lisa Murkowski with 58.1 percent in 2004.
GOP nominees have won without any primary opposition from fellow Republicans six times: Bob Robertson and Mike Stepovich for the state's first two seats in 1958, Ted Stevens in 1972, 1978, and 1984, and Frank Murkowski in 1986.
Overall, the 22 Republican U.S. Senate nominees since 1958 have averaged 75.9 percent of the Republican primary vote – or nearly twice the level of support garnered by Sullivan on Tuesday.
Sullivan will face one-term Democratic incumbent Mark Begich along with Libertarian Thom Walker and Alaskan Independence nominee Vic Kohring.
Follow Smart Politics on Twitter.